How Big Show Can Become WWE's Best Heel at No Way Out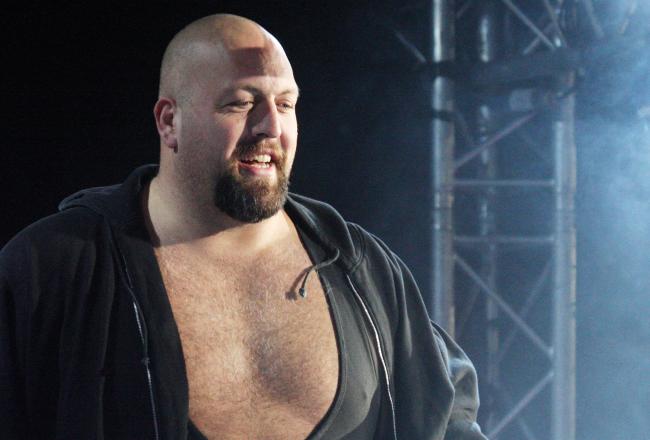 Gallo Images/Getty Images
At the No Way Out pay-per-view, Big Show has the opportunity to once again become the WWE's number one heel.
With Brock Lesnar currently not on television from a storyline, Chris Jericho suspended, and The Miz, Dolph Ziggler, Jack Swagger and others who used to be near the top of the food chain floundering at the moment, the WWE is in desperate need of a great heel to carry the company through the summer months.
While I may not be a huge fan of the storyline that brought him here, the WWE needs Big Show to be that heel, and they know it.
At seven feet tall and over 440 pounds, Big Show is better used as a angry wrecking ball, like we have seen him over the past two weeks, rather than the "friendly giant" character he was portraying before. It is well known that Big Show has had more heel/face turns than just about anyone in the company, but in my opinion, this turn should be his last before he decides to hang it up.
Because of his size and age, Big Show won't be putting on any tremendous wrestling matches any time soon, so how can he become the company's best heel? Much in the same way that Mark Henry accomplished that feat last summer: by being booked as a dominant, unstoppable force.
First, Big Show needs to beat John Cena clean at No Way Out. That is the only way that he can stay on top. This may seem unlikely considering how Cena almost never loses clean to anyone, but it is essential for this to happen.
What does it accomplish if Big Show goes through all this trouble and then Cena beats him? Or John Laurinaitis (and friends) interfere? It just makes it seem like Big Show needed their help to win, which is the opposite of what his character is portraying.
What would be the best result at No Way Out?
When Kane returned as a "monster heel" that was out to get John Cena, he was buried and even though now he is in the WWE Championship picture, his return lost a lot of its spark when Cena beat him in an ambulance match at Elimination Chamber.
Another thing that must happen is that Big Show needs to continue his run of brutality against popular WWE superstars. It broke my heart to see Zack Ryder finally pick up a TV win only to get destroyed afterwards last week on SmackDown, but I understand why it happened.
Sure, booking your tag team champions R-Truth and Kofi Kingston, United States champion Santino Marella and undefeated Brodus Clay only to get demolished on TV may seem like a burial, but those characters can still bounce back. They needed to take the fall for Big Show to look like the dominant force that he should be booked as.
Plus, there is no better way to get the WWE fans to turn on you than by taking out some of its most popular babyfaces.
Big Show has always been underrated on the mic, and he is great actor. He is doing the absolute best he can with the story arch, in showing that he is bitter at the WWE fans and locker room for not coming to his defense, and it almost makes the heel turn semi-believable.
Another way Big Show can become the company's best heel is to not only show his frustration with his actions, but also continue to cut great promos and get a reaction out of the fans. "You sold out" chants hit Show every time he steps into the ring, which is a great sign that his heel turn has really struck a nerve with fans (especially with Cena fans).
A final way Big Show can become the company's top heel is by continuing in his alliance with John Laurinaitis. As I mentioned earlier, I do not think Laurinaitis, Eve or David Otunga should have any influence on his match against Cena at No Way Out. However, moving forward, it is important for Show to continue to do the boss's dirty work to enhance his character.
Laurinaitis has been in need of a "body guard" type enforcer in his stable since he became the permanent GM of Raw and SmackDown. For a while it seemed as though that role was going to go to Tensai, but his character flopped completely, and Big Show is much better suited for that role.
Big Show may not have very many years left in the WWE, but he still has plenty of gas left in the tank and deserves one final run at the top of the company. There is no better time than now for that to happen and if Vince McMahon allows what I described in this article to take place, then Big Show will become the WWE's top heel for months to come.
This article is
What is the duplicate article?
Why is this article offensive?
Where is this article plagiarized from?
Why is this article poorly edited?