AFC East MVPs: Who Is the MVP of the New York Jets?
June 4, 2012

Nick Laham/Getty Images
The New York Jets are able to do much of what they do on defense thanks to the presence of their shutdown cornerback Darrelle Revis.
Of that much, you were probably aware. But that's not the only thing that makes Revis the MVP of the J-E-T-S.
What else is there?
Reliability
The Jets know what they are getting out of Revis. There are no ups and downs with him.
He gave up completions on over 50 percent of passes thrown his way in just two games last season. One of those games, he gave up two completions on three targets.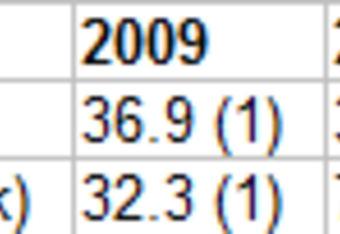 He was targeted more than six times in just four games last season, another mark toward his dominance as a shutdown cornerback. He also gave up only one receiving touchdown in 2011 (to Bills receiver Stevie Johnson of shoot-myself-in-the-leg fame) and has given up just six receiving touchdowns from 2009-2011.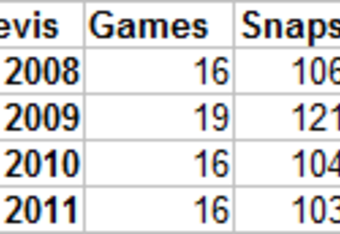 But beyond statistical reliability, he rarely ever misses time. He's played over 98 percent of the snaps in 2008, 2009 and 2011 and has only missed three games to injury in his career. If that's not the very definition of reliable, you'd be hard-pressed to find me a better example.
Value
Value is not always what it is perceived to be, but Revis' value to the Jets can't be understated.
I couldn't have put it better than Greg Bishop of the New York Times' Fifth Down Blog after Revis was snubbed for the 2009 Defensive Player of the Year award in favor of Packers cornerback Charles Woodson.
While Woodson is the more decorated veteran, and he had a bigger impact on the stat sheets that season, Bishop explains:
So much of Revis's impact, though, does not show up in a box score. It's more nuanced than that.

For one, the defensive backs coach Dennis Thurman estimated that Revis plays single coverage against the opponent's best receiver on 67 percent of the Jets' defensive plays. So, in 67 plays out of 100 the Jets can use a player who would normally help Revis, like a safety, somewhere else. How many plays have those players made in those situations? You can't quantify it, except to say it's like playing with 12 men on defense.
The numbers advantage has significantly helped the Jets run their exotic defensive scheme without much concern over the potential repercussions of man coverage—at least not on Revis' side of the field.
Notoriety
Anytime you have an Island named after you, chances are pretty strong that you are the best player on your team.
Beyond that, he consistently ranks inside the top 10 of "best players in the NFL" lists, from the NFL Network Top 100 Players lists to his No. 5 ranking on Pro Football Focus' Top 101 of 2011 list.
Revis played his own word association game on the set of ESPN's First Take, but if asked to give a word association on Revis, many would be quick to answer, "best cornerback in the league."
Erik Frenz is the AFC East lead blogger for Bleacher Report. Be sure to follow Erik on Twitter and "like" the AFC East blog on Facebook to keep up with all the updates.