College Basketball Recruiting: Recruits Who Definitely Made Commitment Mistakes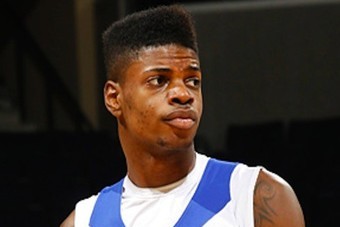 Courtesy Yahoo! Sports
Every year, college basketball recruits make the biggest decisions of their lives to date when they choose where to play their college ball. Like every other choice, mistakes can and will be made. These are the top recruits who made mistakes when deciding on a school.
These are some of the best players in the country right now, and as top players they had offers coming at them from all sides.
With so many different options, it's tough to make the right decision. Every school offers something different.
Don't get me wrong, the future for these kids is still incredibly bright. However, these choices were not the best choices they could have made.
Some of these guys will still be playing in the NBA in a few years, making millions of dollars enjoying a lot of success down the road, but they would have enjoyed their journey more if they had made a different college decision.
Begin Slideshow

»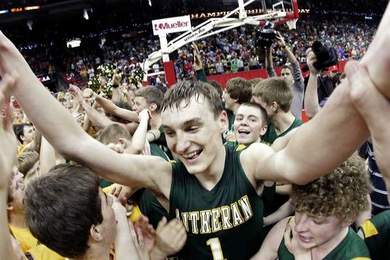 Courtesy ESPN1005
Where He Chose to Go: Wisconsin
Where He Should Have Gone: Out of the Big Ten
Sam Dekker is a perimeter small forward who has a lot of talent and potential. But by choosing to go to Wisconsin and play in the Big Ten, he is exposing his biggest weakness.
Dekker has a big issue with strength and conditioning, and the physical, taxing play of Big Ten basketball will show NBA teams that he needs to make a drastic improvement in this department.
Dekker has an excellent frame and is a skilled player, but he is not ready for B1G basketball. He practically lives in the gym, but it looks like his physical limitations will hold him back in the Big Ten, and possibly in the NBA.
He wanted to stay in the Midwest, with every school on his list being near his Sheboygan, Wisconsin home. However, this limited him to the Big Ten and mid-majors—and the No. 17 prospect in the Class of 2012 certainly does not belong at a mid-major.
Dekker should have looked to play in one of the other power six conferences, although being Wisconsin's leading scorer isn't the worst option in the world.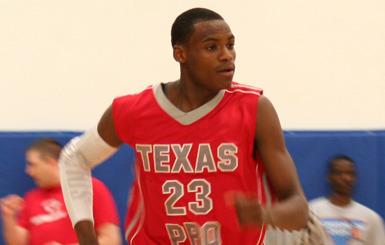 Courtesy Hardwood Elite
Where He Chose to Go: Houston
Where He Should Have Gone: To a Power Conference
Danuel House is an incredible physical specimen who has NBA-potential. He is highly effective in transition, plays with a high-energy motor and has the ability to take over a game.
House also decided to stay close to home, and committed to the Houston Cougars of Conference USA. Houston is a middle-of-the-pack team in a mid-major, and they don't warrant a lot of attention.
House narrowed his list down to six schools, including five great options from power conferences that would certainly help him along in reaching his NBA aspirations. Kansas, Georgetown, Ohio State, Baylor and Texas would have all been better options than Houston, in terms of reaching the NBA.
This kid should still be playing in the pros one day, but it will take him longer and it will hurt his draft stock by playing at such a low-level school.
While he'll be the star of the program from day one, he'll also be playing against lesser competition, and scouts will take that into consideration.
Courtesy CBSSports
Where He Chose to Go: Georgia Tech
Where He Should Have Gone: Florida
Robert Carter only had three schools left on his list when he made his decision, but he chose the wrong one of the three.
The strong power forward has a lot of potential at the next level, but he will be wasting his talent by playing at a mediocre school in Georgia Tech.
The Yellow Jackets were once a feared program, but now they are one of the worst schools in the ACC. They finished 4-12 in conference play, which tied them for last in the conference.
Carter should be playing at a better school where he can show NBA scouts what he's got. His team is going to be losing night after night, despite his best efforts.
Carter is going to be the player to watch at Tech, which means that opponents are going to be keying in on him.
The better school for him would have been Florida. He would be playing just as much with the Gators as he will with the Yellow Jackets because Florida's frontcourt is desperately thin.
Carter is a big player, but he is also well-conditioned and would have been able to keep up with the relentless pace of Florida's offense in the SEC. He could have been one of the team's best players and helped compete for an SEC title, but instead he will be stuck in the basement of the ACC.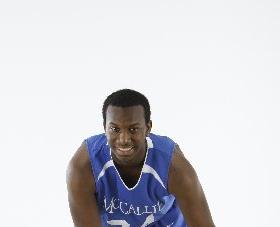 Courtesy Times Free Press
Where He Chose to Go: Auburn
Where He Should Have Gone: Memphis
Jordan Price is an explosive athlete with an NBA-ready frame that is ideal for a shooting guard at 6'5" and 220 pounds. He has NBA potential, and as long as he stays in shape he should be able to handle the pros in a few years.
However, he decided to commit to the Auburn Tigers. Auburn is a football-first school. Their poor basketball program will not help foster Price's talent.
Price has good range and can drive through the lane with ease. However, as the star of the Auburn team, he will have great defenders covering him, including John Calipari's new crop of recruits.
Auburn is barely in the power six conferences, and the Tigers should be a mid-major with the way they've been playing. Going 5-11 in conference play is terrible, and having a federal investigation of point guard Varez Ward is another side-show that Price might have to deal with.
Price should have gone to a school with a better record of turning out NBA players over the last few years.
Auburn has had a total of 20 NBA players in its history, only 10 of which have played more than five years in the association. The school has also only had three players make it into the NBA and play for more than one season since 2000.
Memphis has had 31 NBA players in its history, and has two more waiting in Will Barton and Adonis Thomas. They've also had 11 since 2002, and will have 13 soon.
Memphis has a better history of NBA players and a better coach in Josh Pastner. Memphis would have been a better fit for Price. Playing alongside a great player like Thomas would take some of the pressure off of Price, allowing him to learn from a great coach.
Memphis is the school Price should have chosen, and he has slowed his NBA dreams by choosing Auburn.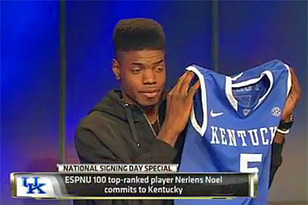 Courtesy ESPN
Where He Chose to Go: Kentucky
Where He Should Have Gone: Syracuse
Nerlens Noel is considered the No. 1 recruit in the Class of 2012, and he is also the best player who made a mistake when choosing a college.
Noel chose John Calipari's Kentucky Wildcats over Syracuse and Georgetown, but he needed to pick Jim Boeheim's Syracuse Orange.
Calipari is one of the best coaches in the nation at turning out NBA talent, but Boeheim isn't far behind him. Kentucky has one of the best histories of any program in the country, but Syracuse also has a rich tradition.
Both school are national powerhouses, and both would have given Noel as much playing time as he wants as a freshman.
In my mind, the biggest reason that Noel chose Kentucky was Calipari's success with Anthony Davis the year before. However, the two scenarios are very different.
Both big men are excellent shot-blockers, and they have limited offensive games which rely on point guards too much.
Last year, Davis had an NBA point guard in Marquis Teague feeding him the ball and setting him up. However, UK doesn't have a clear point guard for next season, and no matter who they choose the floor general won't be nearly as good as Teague was.
Noel would have been the centerpiece of Syracuse's offense, and Boeheim's system would have allowed him to excel on both ends of the floor.
On defense, Davis led the nation in blocks per game, and Noel may do the same. However, Syracuse's 2-3 defense is more beneficial to shot-blockers than Kentucky's defense.
While Noel is going to be a one-and-done player and be making millions of dollars even though he picked Kentucky, Syracuse would have helped him more on both ends of the floor.