Detroit Lions: Ranking Every Head Coach from the Past 30 Years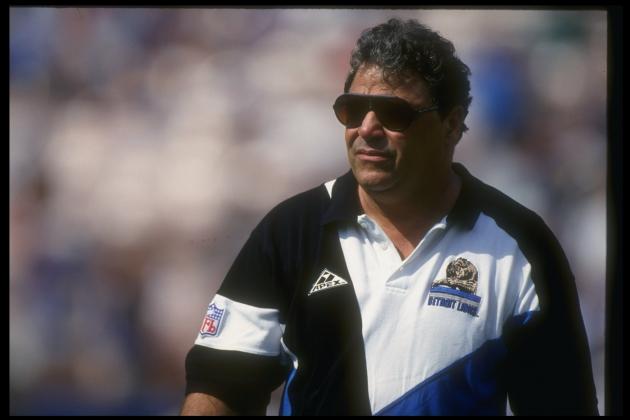 Al Bello/Getty Images

The Detroit Lions' head coaching history is not particularly illustrious or grand, especially over the last 30 years.
In fact, most of the names and track records you are about to see are appalling.
No coach on this list finished with a winning record, and only one registered a playoff win.
Yet when you are able to put on your rose colored glasses for a second you will find that there have been some (albeit few) bright spots along the way.
So let's take a trip backwards so that we can appreciate what is happening in the present.
From worst to first—here is every Detroit Lions head coach from the last 30 years.
(Note: Interim coaches are excluded from this list.)
Begin Slideshow

»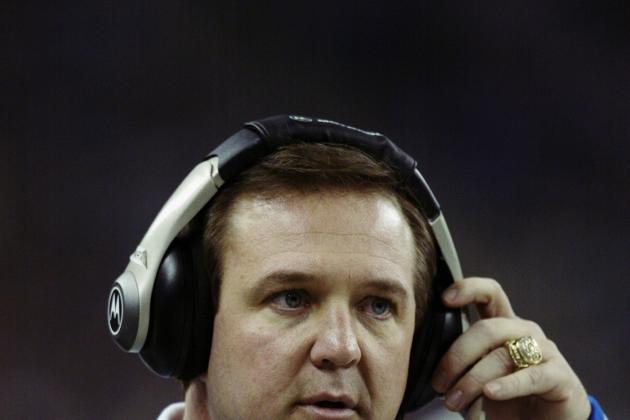 Tom Pidgeon/Getty Images

Record: 5-27, .156 Winning Percentage
Marty Mornhinweg is the worst coach of the past 30 years and possibly the entire history of the Detroit Lions franchise.
After reading some of the names and records to come on this list, that should really say something.
Mornhinweg may be a great offensive coordinator, but he appeared clueless and out of his league when he got to sit at the grown-ups table.
In one memorable instance against the Chicago Bears he actually elected to kickoff in overtime!
It wasn't that windy Marty!
Mornhinweg was the first Matt Millen hire and easily the worst.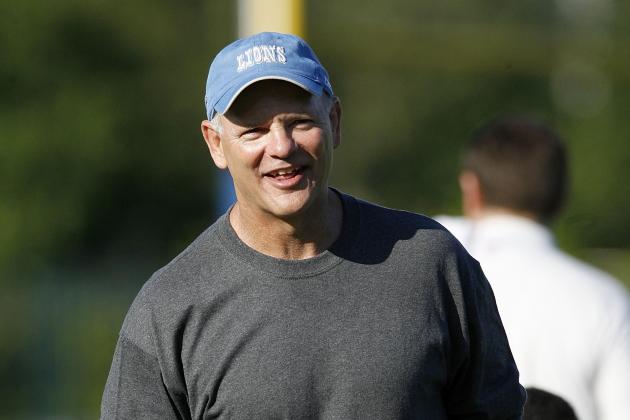 Gregory Shamus/Getty Images

Record: 10-38, .208 Winning Percentage
Rod Marinelli was the captain of a ship that went 0-16 in the 2008 season.
But hey, at least he made sure his players knew how to wrap-up and tackle.
Marinelli is a defensive line coach through and through. He never should have been given a head coaching position, but such was the case under Millen's leadership.
The team had a decent vertical passing game thanks in large part to Jon Kitna, Roy Williams and Calvin Johnson, but the cupboard was mostly bare around them.
How Marinelli lasted three years is anyone's guess.
Record: 18-40, .310 Winning Percentage
After a loss Darryl Rogers once asked reporters "What does a coach have to do around here to get fired?"
Perhaps that quote best sums up his four year tenure with the Lions.
The Lions' record got worse with each progressing season he served as head coach.
Rogers was uninspiring and, outside of that quote, barely leaves a footprint in Detroit history.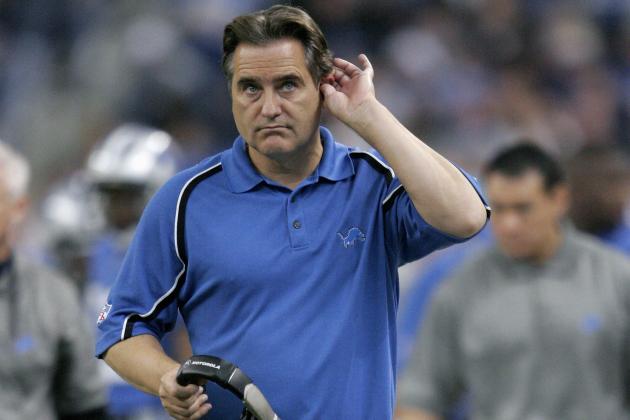 Tom Pidgeon/Getty Images

Record: 15-28, .349 Winning Percentage
The hiring of Steve Mariucci brought a great sense of optimism to the Motor City.
After all, here was a guy who had succeeded in San Francisco and was a relative big name coach that grew up in Michigan.
The novelty wore off quickly.
Mariucci did his best to develop Joey Harrington into a franchise quarterback, but to no avail.
No coach would be able to succeed with Matt Millen in charge, Mariucci included.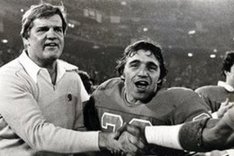 Record: 43-63, .407 Winning Percentage
Monte Clark was a passionate coach with a real desire to see the Lions succeed.
Unfortunately that dream never came to fruition during his time as head coach.
Clark made two playoff appearances but never escaped the first round. His best regular season record was a meager 9-7, but he did pull it off twice.
Seven seasons was more than enough time to allow him to right the ship. Clark was just unable to do so.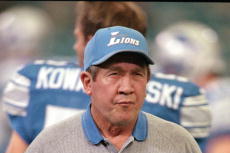 Tom Pidgeon/Getty Images

Record: 27-32, .458 Winning Percentage
Bobby Ross led the Lions to the playoffs twice in his time as head coach which is more than most can say at this point.
His record is still below .500, but it was really, really close.
Ross never led the Lions out of the Wild Card round and had rather unstable play out of the quarterback position.
Names like Charlie Batch, Gus Frerotte and Stoney Case (yes, Stoney Case) were the men under center during his reign.
Having Barry Sanders certainly boosted Ross' record to its acceptable mark, but he did nothing exceptional in Detroit.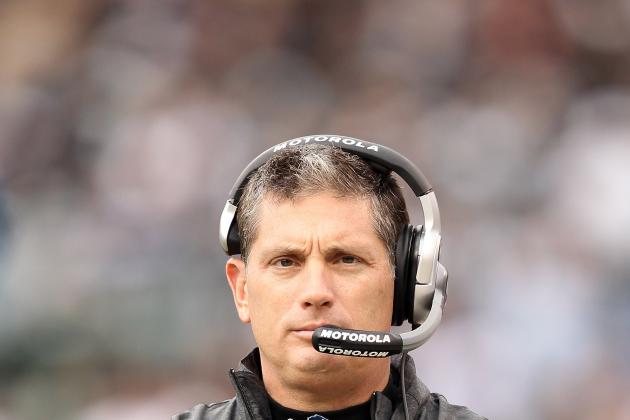 Ezra Shaw/Getty Images

Record: 18-30, .375 Winning Percentage
While Jim Schwartz's current winning percentage looks as dismal as many other coaches on this list, do not be fooled—Schwartz is a great coach.
In 2011 he led Detroit somewhere the team had not been in a decade: the playoffs.
In 2009 he took over a team that was coming off an 0-16 season and, in just three years, has molded it into a playoff contender.
Free agents are finally looking at Detroit as a legitimate landing spot, and Schwartz is a big reason why.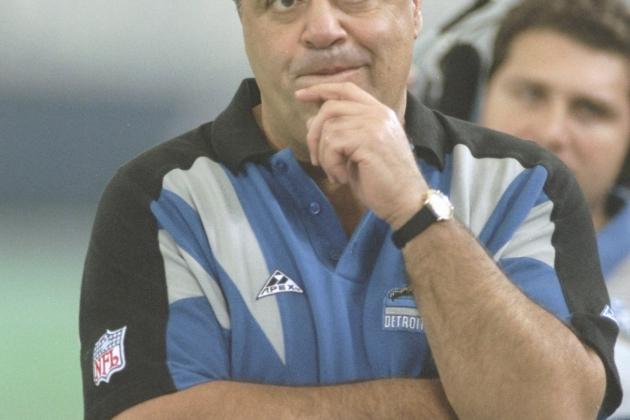 Todd Rosenberg/Getty Images

Record: 67-71, .486 Winning Percentage
Wayne Fontes made the playoffs as many times as he missed them during his eight year run with the Honolulu Blue.
A mark that no other coach can match for the Lions.
He even led Detroit to the NFC Championship Game in the 1991 season. A year that is still remembered fondly by many a Lions fan.
Yes, Fontes won only one playoff game during his tenure, but his teams were always competitive.
And having Barry Sanders and Herman Moore in their prime was surely a sight to behold week after week at the Pontiac Silverdome.