Nebraska Football: What You Need to Know About Cornhuskers' WR Corps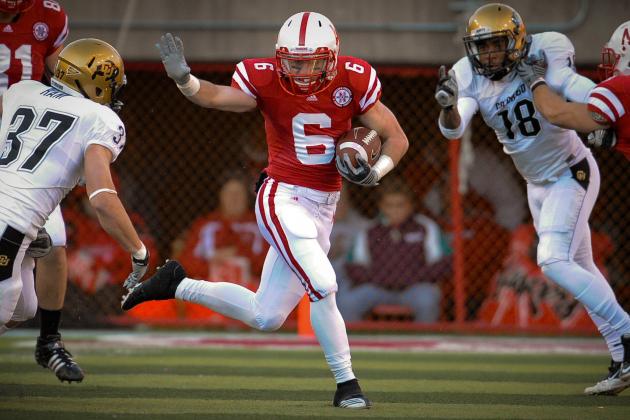 Eric Francis/Getty Images

For years, Nebraska wide receivers toiled in anonymity, blocking cornerbacks on wide option plays and hoping for a pass or two when the defense wasn't paying attention. But as Nebraska's offense has evolved over the years, the wide receivers have become more of a focal part of NU's attack.
So let's get you ready for the upcoming season with everything you need to know about Nebraska's wideouts.
Begin Slideshow

»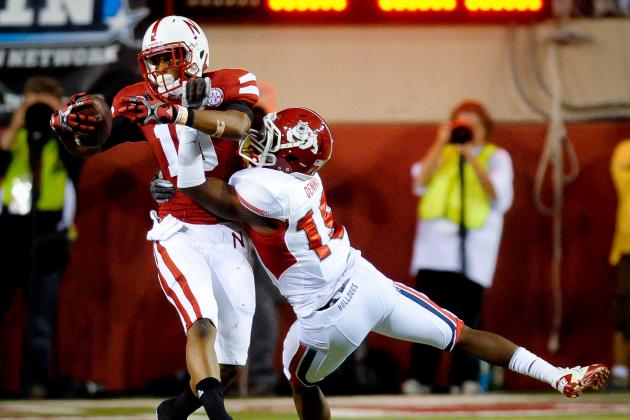 Eric Francis/Getty Images

If you look at Nebraska's likely two-deep at wide receiver for 2012, you'll see only one senior (Tim Marlowe) and one junior (Quincy Enunwa). Kenny Bell, the one player most secure in a starting role, is a redshirt sophomore. Jamal Turner is a true sophomore, Taariq Allen is a red-shirt freshman and Jordan Westerkamp is a true freshman. So Nebraska's wide receiver corps will have a lot of youth on its side.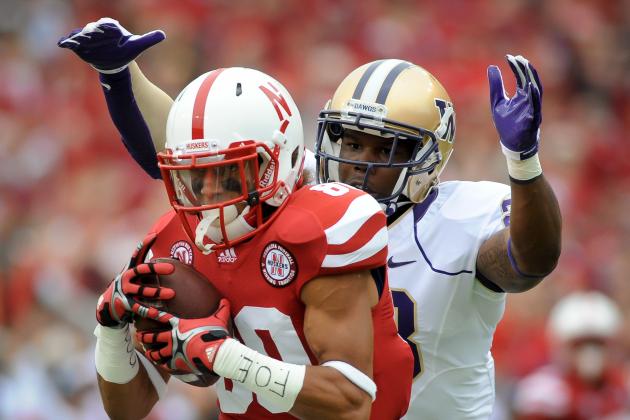 Eric Francis/Getty Images

There is a downside to youth, of course, and that is that, for the most part, it is unproven talent. Tim Marlowe and Quincy Enunwa are both relatively proven quantities, but neither of them are game-changing talents. Jamal Turner dazzled the crowd at the start of 2011, but disappeared as the season wore on. Kenny Bell was fairly anonymous as the season started, but came on strong to be one of Nebraska's best contributors. Taariq Allen and Jordan Westerkamp have yet to see the field for Nebraska in a game. So, while there is a lot of potential for Nebraska's wide receivers, we have precious little evidence upon which to base performance expectations.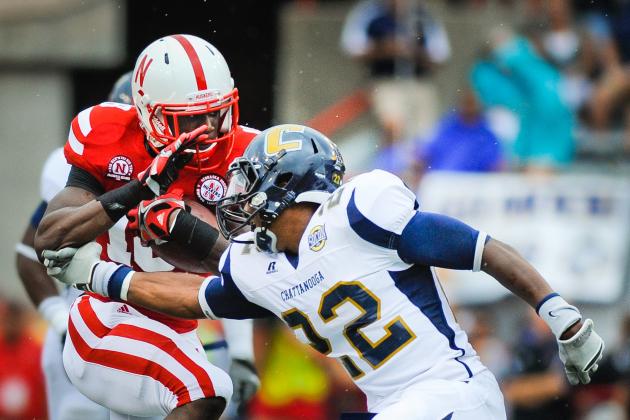 Eric Francis/Getty Images

I think it's safe to write Kenny Bell's name in ink as a starter for Nebraska in 2012. After that, it's a tossup. The safest bet is to think that Tim Marlowe and Quincy Enunwa will be starters for the season opener, but Jamal Turner, Taariq Allen and Jordan Westerkamp will all be pressing hard for playing time in fall camp. Expect to see quite a bit of volatility in the starting lineup at wide receiver for Nebraska in 2012.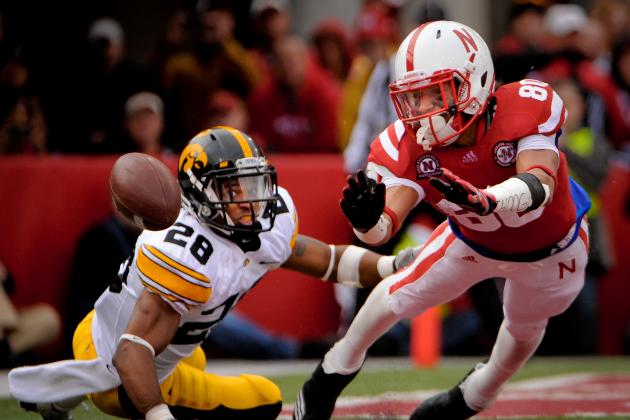 Eric Francis/Getty Images

Kenny Bell led all Nebraska receivers in 2011 with 32 receptions. In 13 games. That works out to under 2.5 receptions per game. And he's Nebraska's leading receiver. The numbers get bleaker when you work down the reception list, from Quincy Enunwa (1.6 receptions/game), Jamal Turner (1.25 receptions/game) and Tim Marlowe (0.92 receptions/game).
Nebraska has a lot of talent at wide receiver, even if that talent is young and unproven. But if Nebraska is going to take advantage of that talent, those receivers have to get the ball in their hands more than they did in 2011.
Eric Francis/Getty Images

Let's face it. If Nebraska was lining up Calvin Johnson, Jerry Rice and Terrell Owens (well, before he became terrible), it would still struggle to have an effective passing game if Taylor Martinez doesn't improve as a passer. His struggles with mechanics and decision-making are well-documented, although many experts (including Bleacher Report's own Adam Kramer) believe he will improve in 2012.
He'll have to. The wide receiver corps has some work to do in terms of route-running and pass-catching, but they also need to have a consistent, dependable ball be delivered to them. That's on Martinez. The better Martinez gets as a quarterback, the better Nebraska's wide receiver corps will be.
If you would like to contact me directly to schedule an interview, ask a question or to get my recipe for a killer peach cobbler, you can send an e-mail to patrickrunge@gmail.com. (DISCLAIMER: Peach cobbler recipe might not be all that killer.)
Or, you could always... Follow @patrickrunge