Portugal vs. Turkey: Preview, Start Time, Predictions and More
May 31, 2012

Jamie McDonald/Getty Images
Euro 2012 looms large over many of the world's top teams with the quadrennial tournament getting set to start in just over a week.
And as the days turn to hours, most of the European participants are rushing to squeeze in one more friendly match, to ensure that their squad is in top form.
Portugal, one of the continent's most enigmatic teams, will host a very good Turkish side in Lisbon on Saturday. They hope that tuning up against a quality opponent will help simulate the atmosphere and frenetic pace that they are sure to see in the European Championships.
Where: Estadio da Luz, Lisbon, Portugal
When: June 2, 2:45 ET
Group of Death Looming
At some point, you almost have to feel bad for the Portugese. After being grouped with Brazil and Ivory Coast in the 2010 World Cup, they once again find themselves relegated to the dreaded Group of Death in 2012. And this group is even stronger.
Portugal, ranked fifth in the world, is paired with Germany (No. 2 in the world), Netherlands (No. 4 in the world), and Denmark (No. 10 in the world, right behind Argentina).
And while the 33rd-ranked Turkish won't quite measure up to Portugal's Group B compadres, they are an efficient, well-organized side that will force Portugal to execute if they want to score.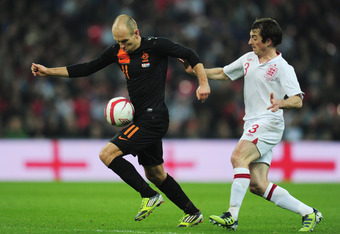 Shaun Botterill/Getty Images
And that's all you really want out of a pre-tournament friendly.
Turkish Attack
Turkey hasn't traditionally been known for having a potent offensive attack, but in their last three 2012 friendlies, they've netted seven goals.
Portugal, while elite on the attacking half of the field, is very vulnerable in the back third. The Turks can't realistically hope to keep Portugal off the board, so at some point, they're gonna have to put their newfound offensive efficiency to the test.
More importantly, they will also be putting Portugal's porous back line to the test. If the Portugese have trouble slowing down Turkey, they could be in for a mess of trouble against the Germans and the Dutch.
Portugal's Offensive Woes
Given Portugal's aforementioned offensive firepower and defensive susceptibility, their past two friendly results have been rather peculiar.
In February they played Poland to a 0-0 draw, and just a couple of weeks ago they got the exact same result against Macedonia.
Neither Poland nor Macedonia poses a particular troublesome offensive attack, so while the two clean sheets are commendable, they're nothing for the team to get too smug about. Let's see them do it against a real club.
But the two clean sheets in the opposite direction are truly worrisome. If Portugal can't right their offensive ship against Turkey, they could be going on 270+ minutes since their last goal.
And heading into a group that features the likes of Germany and Netherlands, goals are going to be needed to advance. Portugal can't head into the Euros without any momentum and expect to have any success.
Prediction: Portugal 3-1 Turkey
The sense of urgency that Portugal will be playing with should far exceed that of a normal friendly match. And while Turkey has another friendly lurking before they start World Cup Qualifiers (June 5 against Ukraine), Portugal will be playing with a well-defined, immediate sense of purpose.
Too much Cristiano. Too much Nani. The Turks will put one past in the second half just to give Portugal fans something to feel uneasy about heading into the Euros, but it will ultimately be inconsequential.