Philadelphia Eagles: Which Players Are Playing Next Season for a New Contract?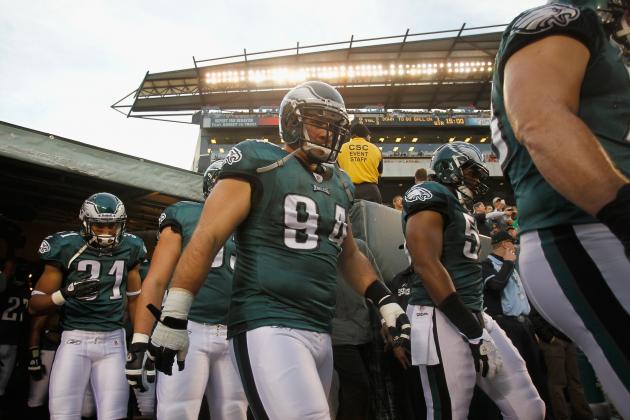 Rich Schultz/Getty Images

In the National Football League, no contract is ever guaranteed. The Philadelphia Eagles signed quarterback Michael Vick to a six-year, $100 million deal following his MVP caliber 2010 campaign but Vick could be on the hot seat as he enters next season.
The following players are definitely on the hot seat in the sense that their contracts expire after the season. They have next season to prove to the Eagles that they deserve a new deal, or else they will have to test the free agent market.
Begin Slideshow

»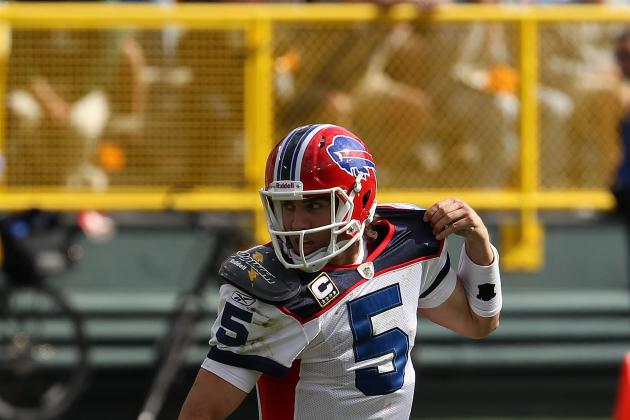 Jonathan Daniel/Getty Images

I don't expect Trent Edwards to win the battle for backup quarterback next season, as he's competing with former fourth round pick Mike Kafka and last year's third round pick, Nick Foles.
Kafka was selected out of Northwestern University in 2010, and he's as smart and knowledgeable about the West Coast offense as they come. He's lacking in physical tools though and he probably won't ever amount to a starting quarterback in the National Football League, but Andy Reid likes him enough that he will probably spend another season on the team.
Foles is a lock to make the 53-man roster, as he was selected in the top 90 overall picks. That means Edwards may be playing for his future in the NFL. After all, the former Buffalo Bills castoff signed just a one-year deal with the Eagles. If he can somehow make the team and play well in preseason—or when Michael Vick goes down with an injury—Edwards may get another chance with a new team in 2013. But otherwise, this could be the end of the road.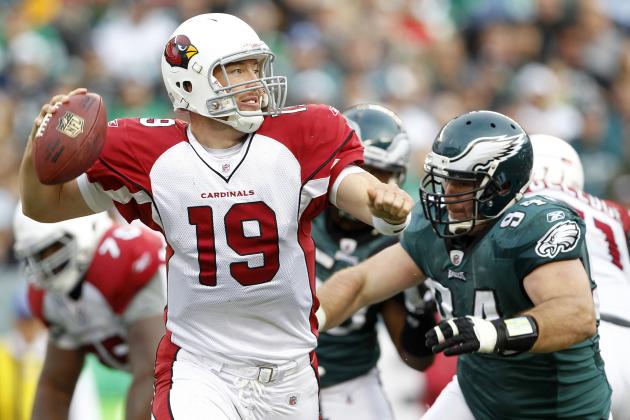 Rich Schultz/Getty Images

Derek Landri was one of the top surprises in the NFL in 2011, rating as the fourth best overall defensive tackle in the game, according to Pro Football Focus. Landri was stellar both as a pass rusher and a run stopper, and he will provide strong depth to a Philadelphia Eagles interior defensive line that already includes Mike Patterson, Cullen Jenkins, Fletcher Cox, and Antonio Dixon.
In fact, Landri's spot isn't even guaranteed on the 53-man roster next season. If he disappoints for most of the season or fails to make much of an impact, the Eagles will allow him to walk in free agency. But if he turns in another performance even close to what he did last year, Landri will likely get a multi-year deal to serve as a key piece of the rotation in the future.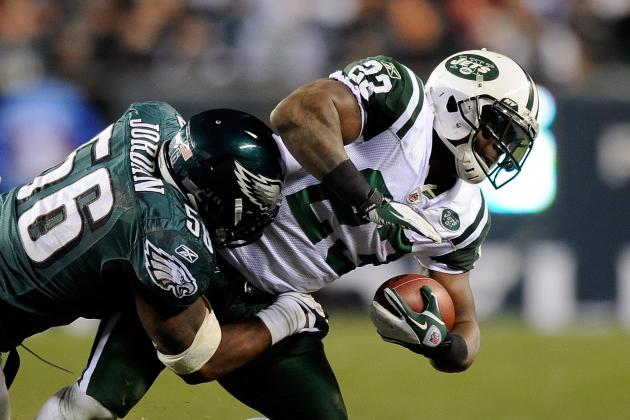 Patrick McDermott/Getty Images

The Philadelphia Eagles made several moves to upgrade their linebacker corps in the offseason, trading for Houston Texans' two-time Pro Bowler DeMeco Ryans and drafting Mychal Kendricks with their second round selection.
Akeem Jordan has been a part of the Eagles for the last five seasons, although he's struggled to make much of an impact. Jordan took over as the starter last year when Moise Fokou broke his ankle and landed up on Injured Reserve, although Jordan is nothing special as a run stopper or in pass coverage. He will have to put up a strong season as a backup to garner another contract from the Eagles.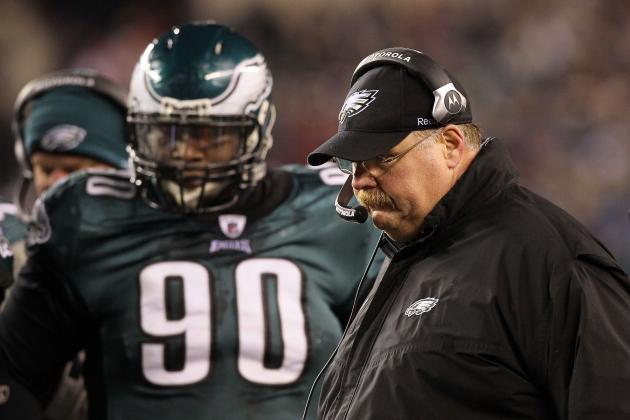 Jim McIsaac/Getty Images

Like Derek Landri, Antonio Dixon signed a one-year deal to add depth to the Philadelphia Eagles' interior defensive line. Dixon missed the majority of last season with a torn triceps though, and he may have to battle to even make the 53-man roster.
Dixon adds stability to one of the top units in the league when he is healthy, but the Eagles will likely bring back only Landri or Dixon for 2013. Which one it is remains to be determined.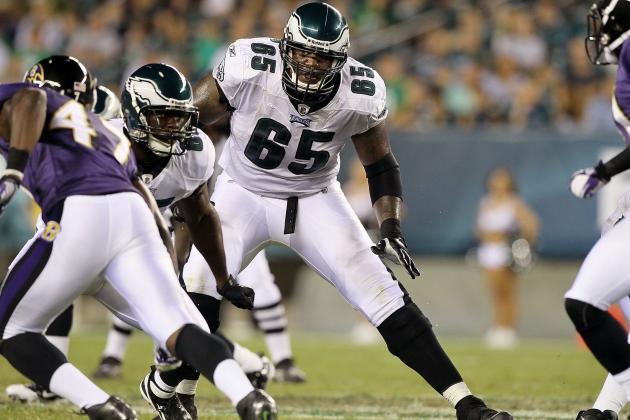 Jim McIsaac/Getty Images

The Philadelphia Eagles drafted King Dunlap in the seventh round of the 2008 NFL draft, and he has managed to hang around the team as a backup since then. Dunlap was re-signed to a one-year deal this past offseason and he will have the opportunity to beat out Demetress Bell for the starting left tackle spot.
Realistically, Dunlap doesn't have a good chance of winning that battle. His best bet is to fill in productively if Bell—who has been injury-prone during his three NFL seasons—goes down with an injury.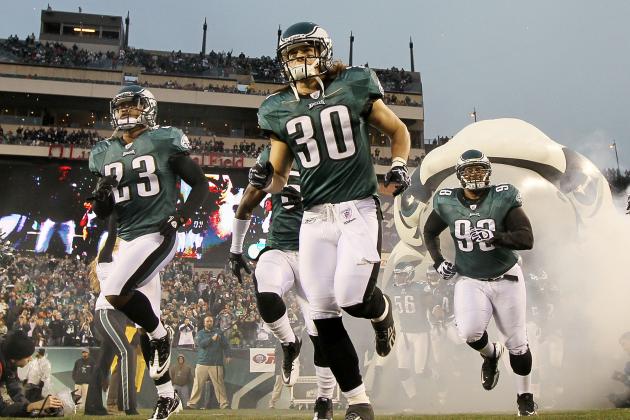 Jim McIsaac/Getty Images

I really hope Colt Anderson returns from his ACL injury in full strength because he's entering his contract year and if he doesn't play well again as a special teams ace, he's gone. Anderson provides little depth as a safety, but if he plays at a Pro Bowl level again on special teams, the Philadelphia Eagles have to bring him back.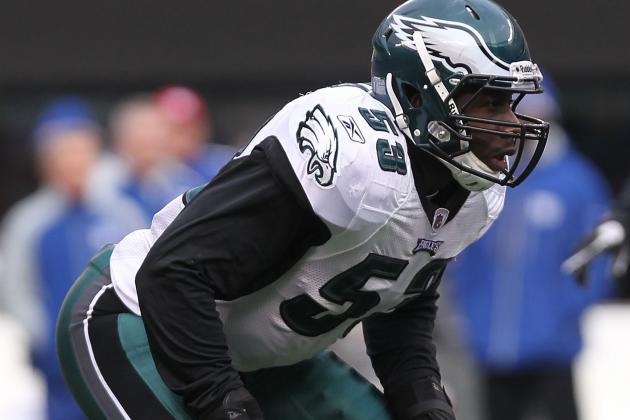 Nick Laham/Getty Images

Earlier this week, the blog, Kissing Suzy Kolber, published an article on the 100 most average football players of all-time. James Thrash was named number one, which seems very appropriate to me.
Moise Fokou has to be up there as well. There's nothing to him. He's not particularly good and he's not particularly bad. I don't see the Philadelphia Eagles bringing him back for 2013, simply because nothing about him stands out in any way.
Al Bello/Getty Images

Joselio Hanson has spent the last six seasons as a backup cornerback on the Philadelphia Eagles, but that time is likely coming to an end soon. His contract expires after this upcoming season, and he really dropped off in 2011 after an underrated 2010 campaign as the nickel cornerback.
Hanson may not even make the team coming out of camp, with Nnamdi Asomugha, Dominique Rodgers-Cromartie, and Brandon Boykin—plus maybe Curtis Marsh— likely to be ahead of him on the depth chart. If he can perform again as a backup in '12, he will have a shot to come back in '13.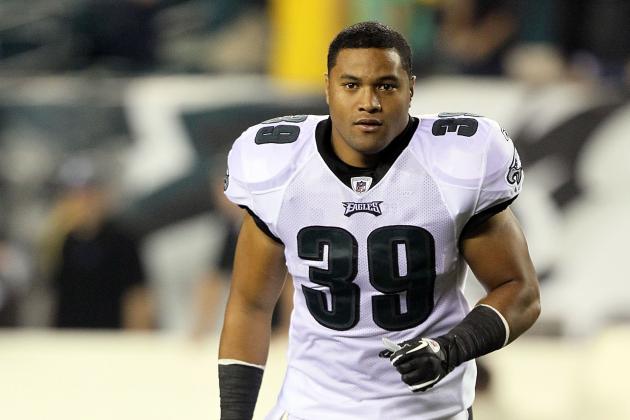 Jim McIsaac/Getty Images

Fullback is a dying position in the NFL, and it wouldn't surprise me if the position pretty much fades out completely. Teams don't run the ball as much as they used to, and with specialists dominating the NFL now, keeping a spot for a fullback on the 53-man roster may not be worth it.
Stanley Havili has the 2012 season to make an impact on the Philadelphia Eagles and show the team that he is worth keeping around as LeSean McCoy's lead blocker.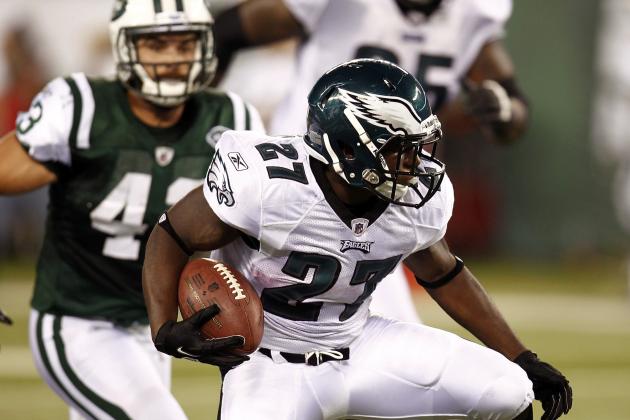 Jeff Zelevansky/Getty Images

Both Brandon Hughes and Trevard Lindley have expiring contracts after 2012, and there's no way the Philadelphia Eagles bring them both back. I think Hughes may have the slight edge, but he will need to turn in a good performance as likely the dime cornerback this coming season to warrant a new contract.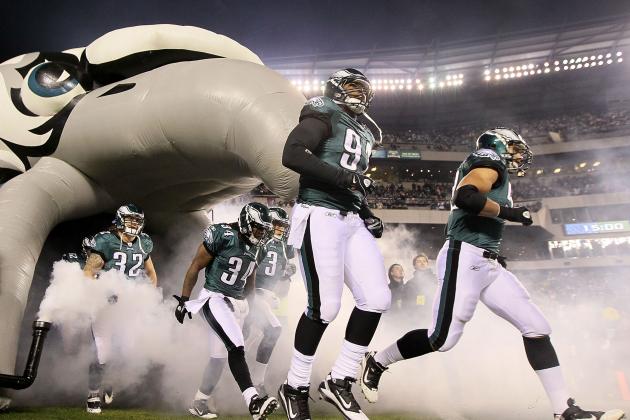 Jim McIsaac/Getty Images

Darryl Tapp could easily be a veteran cut, as he is due to make $2.45 million in base salary for the 2012 season. He will be fighting with Phillip Hunt for a roster spot anyway—behind Trent Cole, Jason Babin, and Brandon Graham—and Tapp will have to turn in a strong training camp and preseason.
He's had a good run on the Philadelphia Eagles as a backup, filling in with depth on the defensive line. If Tapp can produce enough sacks as a backup in 2012, he will be back, although I don't see that happening.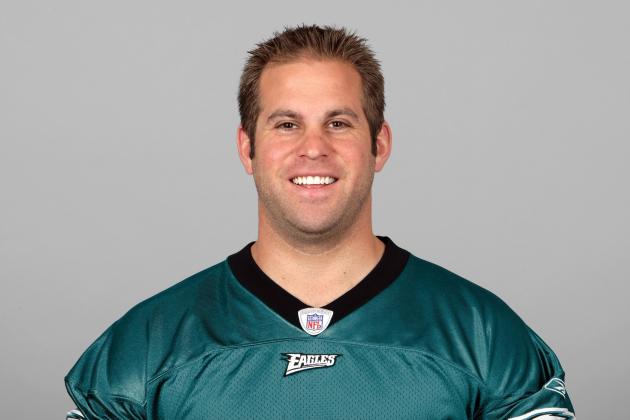 NFL Photos/Getty Images

Jon Dorenbos has gone largely unnoticed as the long snapper of the Philadelphia Eagles during his tenure with the team, but can you ever remember a bad snap on a punt or field goal? Dorenbos is as good at his job as anyone in the game, and assuming he plays in 2012 like he has played in the seasons prior, he will be back for 2013 and beyond.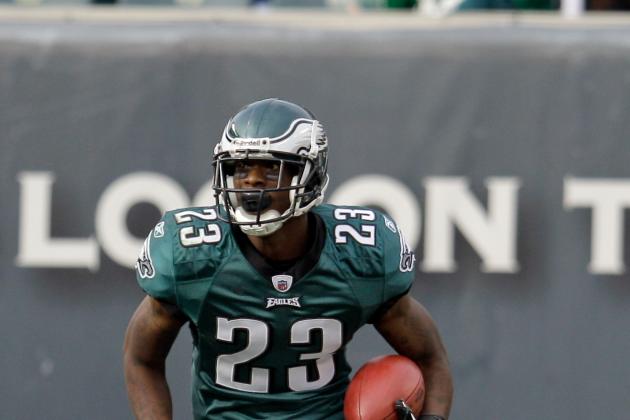 Rob Carr/Getty Images

Dominique Rodgers-Cromartie is entering the final season of the contract he had signed previously in Arizona, and he's going to need to step up his performance after a dismal season as the nickel cornerback.
The Philadelphia Eagles traded away Asante Samuel in the offseason, meaning DRC and Nnamdi Asomugha will man the two starting cornerback spots. DRC should be significantly better on the outside, where his size and physicality will allow him to play better against big wide receivers. If he doesn't play well, the Eagles may let him walk and go with Asomugha and Brandon Boykin in 2013.