4 Reasons to Watch the First Live Edition of TNA Impact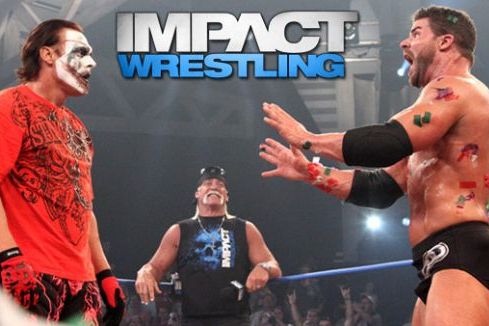 Courtesy of TNA
I am cautiously optimistic about TNA going live at 8 p.m. on Thursday, May 31, 2012.
It's not as if I can predict whether the folks in Florida will knock it out of the park, but I can at least say they are stepping up to bat again. In this day and age of information accessibility, the least you have to do is be live with your flagship show.
TNA will do this throughout the summer.
On its website, TNA gives the aspects of the show its are promoting. I will touch on these, plus I will discuss the fine line the show is walking that could make or break the Impact product going forward.
Begin Slideshow

»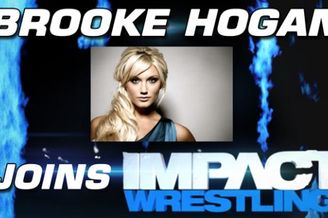 Courtesy of TNA
I find it disappointing when I hear people mock TNA for using Brooke Hogan; I find it frustrating when I hear people knock Brooke Hogan for working in TNA.
She hasn't even started yet.
I believe she deserves both time and opportunity. It's not as if guys like David Flair didn't get plenty of both, and Brooke is sure as hell doing a better job with herself than Nick Hogan.
I always found it sad to see the type of pressure placed on Brooke during the reality show. The idea of needing to lose a few pounds, for example—her father is 6'8" and bragged of having the largest arms in the world.
Come on!
I think there is a possibility that wrestling may be a better fit for Brooke than some of her past endeavors. Plus you have to give credit to anyone with the Hogan or Flair name that will try to walk in the boots set out for them.
Sure, she may not succeed, but she may not fail either.
That answer is left somewhere out in time—not in early and predictable opinions.
For now she deserves a chance, starting Thursday night.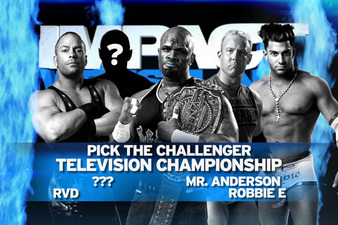 Courtesy of TNA
I grew up on the WCW TV title, and I loved every moment of it. The wrestler who held the TV title used to be called the best wrestler on TV (sometimes, like when it was held by Arn Anderson or Steve Austin, it was actually true).
In TNA, it is held by Devon.
This is an excellent way to give life to this great performer post-tag team wrestling.
TNA, in an attempt to be more interactive, will now allow fans to vote on who will wrestle Devon.
This week the nominees are RVD, Robbie E, Mr. Anderson and a wrestler still to be determined.
In a wrestling world where the U.S. and Intercontinental titles have faded from glory and lost specificity, it is great to see a championship regain its former shine and personality.
In the world of TNA, the TV title is one to keep your eyes on.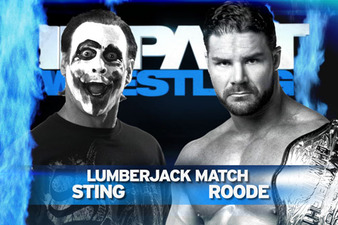 Courtesy of TNA
I have gone on record saying I was glad to see Bobby Roode break the record for longest TNA Heavyweight Title reign. I think it was a good move because it sort of resets history for those trying to get back into TNA or get into it for the first time.
But I understand the worries of some that Sting will become the Heavyweight Champion. I can see how that would make you question the direction of TNA, and it would also seem to be a statement of "We got Bobby Roode across the finish line, so it's time to scrap that and go another route."
I am a fan of Sting's career. I watched him in the NWA and WCW, and I smiled when fans in TNA first chanted, "You've still got it." I'm not mad at TNA for putting Sting in this match either. He is a name and a face that is recognizable to decades of wrestling fans, and he has done a great deal to keep the wheels under TNA in its history.
I just don't want to see him become champion Thursday night.
There is always a great curiosity that accompanies a world title match that kicks off a show. This one will do just that. This should mean we will see one or both of these men later in the night and that something will happen in the match that will give the story a forward lean.
Hopefully that forward lean will be away from a changing of the guard, but we will have to wait until the very start of the live Impact to know.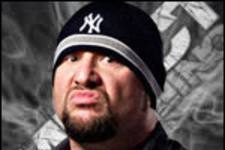 Example of a guy who is better unleashed. Courtesy of TNA.
TNA is more than going live. It is giving its wrestlers more freedom in what they say in promos.
This will be the move that keeps me watching TNA or causes me to stop watching altogether.
I love the idea of wrestling being more real. NWA and WCW always seemed to go that route more than WWF and WWE, which is so heavily polished.
The thing I don't like is a company saying it's real.
In the Impact preview, it states,
"We took a step back to look at our product with fresh eyes," says TNA IMPACT WRESTLING President Dixie Carter. "People watch TV differently today than before, and the wrestling format itself has become stale. What happens backstage, in the office and on the road is so entertaining that we decided it was time to pull the curtain way back and give viewers a peek at that world as well. Over the next few weeks and months, viewers will continue to see our show evolve as we expose more real aspects of our business that have always been sacred," she continued.

This announcement is a key component in the continued growth of the TNA IMPACT WRESTLING brand that is bringing game-changing programming to the world of professional wrestling. Cameras will be everywhere. Meetings will be shot in real time and unscripted as we capture moments; not produced segments. Access to conversations and vantage points that have never been seen before, such as production meetings, talent evaluations and post match critiques, will be revealed. Combined with an emphasis on story structure, long term character and story development, these changes will help IMPACT WRESTLING pioneer the next generation of wrestling entertainment programming."
Here is the part where I beg TNA: Show don't tell.
I am all for a wrestling company that trusts its talent to be who they are and say what they feel (I find it long overdue). The best wrestling has always come when creative is pushed back and the ironclad will of the suits and ties is broken by wrestlers who refuse to be tamed and molded and made.
But the worst of wrestling is when they use words like unscripted on TV.
I'd rather see a mild WWE than an out of control TNA.
But if they can find that place where wrestlers become their characters and characters become the wrestler and it becomes real—not because they say it is—but because we feel it is, only then will TNA have succeeded in what they are trying to do and will actually be offering something rarely seen in WWE these days.
It's a fine line, but it's also pretty obvious.
And if it gets confusing, they should just follow a simple quote: If it happened in the dying days of WCW, it need not happen here.
One thing is for sure: We are again seeing change in TNA.
Whether it's for the better will be determined very soon.
It will also be determined live and (perhaps?) unscripted.