London 2012: 5 Steps to Winning Gold for the U.S. Women's Volleyball Team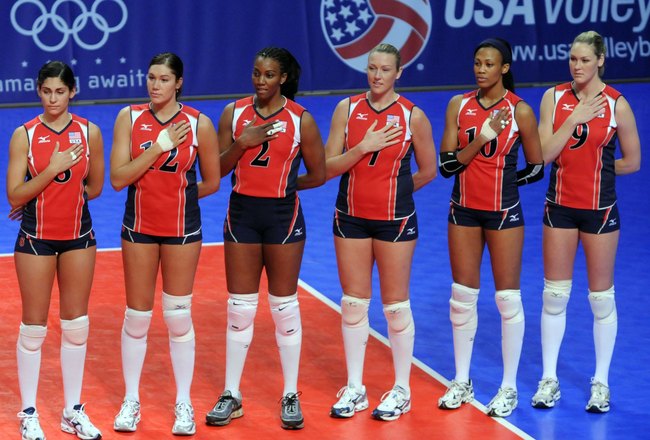 Members of the U.S. women's volleyball team at the 2008 Beijing Olympic Games.
Steve Dykes/Getty Images
The die is cast, the teams are set, let the London 2012 Olympic Games begin!
The U.S. team, which along with powerhouses Italy and China clinched their berths back in 2011 at the World Cup, is currently ranked No. 1 in the world going into the Games. The other nine teams include host country Great Britain, as well as Algeria, the Dominican Republic, Serbia, South Korea, Turkey and the world's other big guns – Brazil, Russia and Japan. Brazil is the defending Olympic champion. Shockingly, Cuba's team did not make the cut, after owning the gold straight through from 1992 through 2000.
The U.S. women took the silver in Beijing in 2008; they also won the silver in Los Angeles back in 1984 and bronze in 1992 in Barcelona. But unlike the U.S. men, who have triumphed with gold three times and are the current defending champions, the women have never snagged the top medal.
So 2012 is it, the women's best chance ever to win it all. Here are the five steps the team needs to take to win that elusive gold.
Keep Reading