Green Bay Packers: 6 Rookies to Impact the Defense in 2012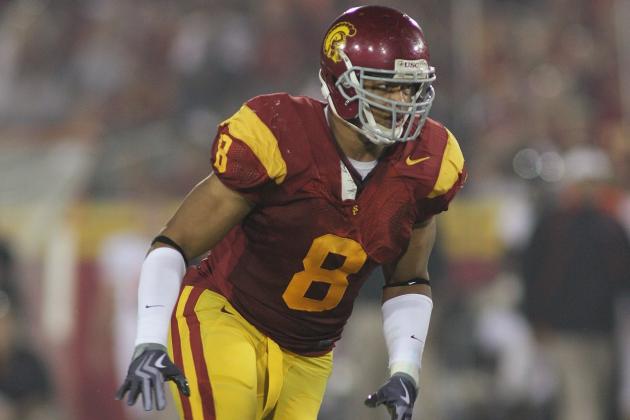 Jeff Golden/Getty Images

The 2011 Green Bay Packers had one major flaw that prevented them from returning to the Super Bowl and defend their Super Bowl XLV title: the defense.
MVP quarterback Aaron Rodgers and the offense did a great job most of the season covering up that blemish, but they really got exposed in the national spotlight as they were defeated soundly by the New York Giants in the playoffs.
The Packers used the 2012 NFL Draft to address the issue. General Manager Ted Thompson felt so compelled to fix this unit that he even went against his philosophy and traded up several times to make selections that he saw best fit this team.
Here are the six defensive draft picks Thompson made. They are ranked in terms of the immediate impact they will have in the 2012 season using a ranking scale, with "0" being the lowest level of impact and "10" being the highest.
Begin Slideshow

»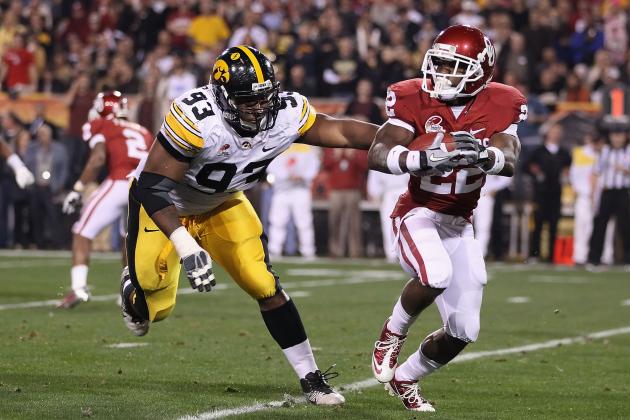 Christian Petersen/Getty Images

"Burst and explosion" will be a recurring theme with some of the defensive picks GM Ted Thompson made in the 2012 draft.
That is something fourth round pick Mike Daniels provides. He is an undersized (6'0", 291-pounds) for a defensive tackle but is noted to have a great motor and a quick first step off the ball.
He will most likely be used in passing down situations as an end, but he may find it difficult finding a spot in the rotation with a now crowded defensive line.
With that said, his athletic ability will make it difficult for the Packers to consider using someone like a Mike Neal or Anthony Hargrove.
Impact in 2012: 3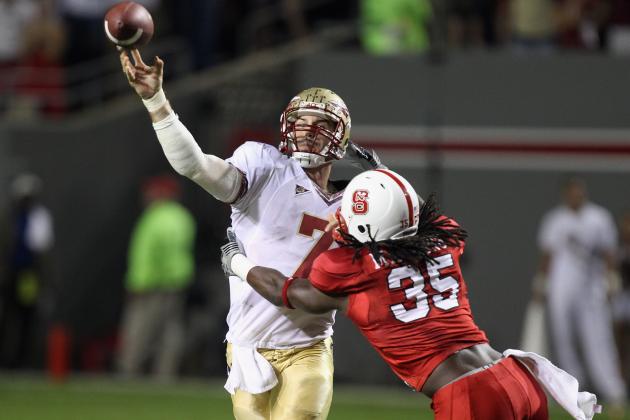 Streeter Lecka/Getty Images

Manning is an outside linebacker who projects to move to the inside position for the Dom Capers' 3-4. He has natural play-making ability, and the Packers thought highly enough of him to move up in the fifth round to get him.
Injuries are a concern with him, and he will need to bulk up but has the frame to do so. Manning will compete and try to break into the linebacker rotation but will be able to showcase his skills on special teams.
Look at 2012 as being a transition year for the former Wolfpack star.
Impact in 2012: 3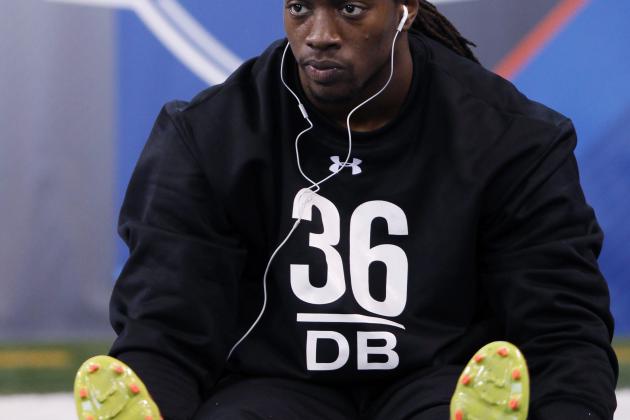 Joe Robbins/Getty Images

The Packers caught many by surprise when they selected Jerron McMillian, a strong safety out of Maine, in the fourth round.
McMillian is a tenacious hitter with speed and attitude. He can come up in the box, but also can provide coverage in the back end.
He is going to be given an opportunity to play right away with the holes the Packers have at the safety spot. Losing all-pro Nick Collins drastically changed the dynamic of their secondary in 2011.
Green Bay is hoping this small-school product can come in and contribute, like Nick Collins did when he was selected in the second round of the 2005 draft from Bethune-Cookman.
Impact in 2012: 6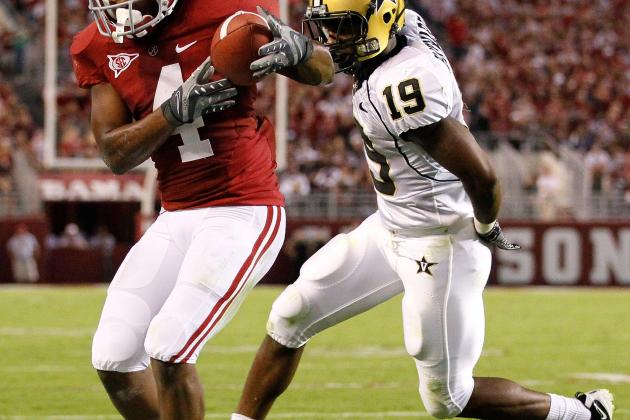 Kevin C. Cox/Getty Images

Casey Hayward is an instinctive, ball-hawk cornerback who had 15 career interceptions at Vanderbilt.
Green Bay used a nickel-based scheme heavily last season which should translate into the second round pick seeing immediate playing time.
He gives the Packers some flexibility in their secondary. With Nick Collins gone and Hayward in the fold, it can allow cornerback Charles Woodson to be more of a free-range rover if defensive coordinator Dom Capers so chooses to employ such a tactic.
It may take some time for Hayward to feel comfortable on the outside in man-to-man coverage, but the Packers do not need for him to contribute in that fashion right away.
Impact in 2012: 8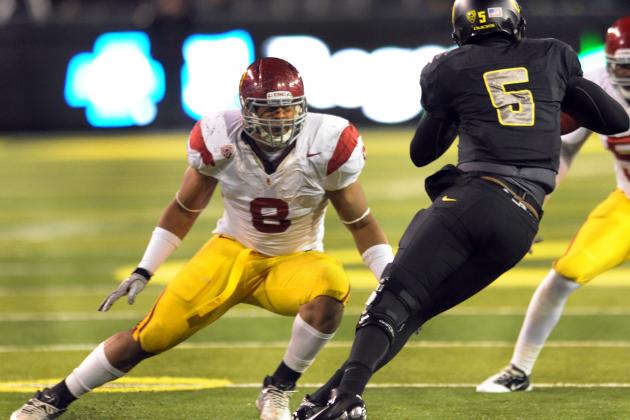 Steve Dykes/Getty Images

The one thing that defines Nick Perry is explosion. The Packers' first round pick has a burst off the ball that gives him an edge at getting to the quarterback.
He is a little bigger weight-wise for an outside linebacker, but he may be the first of a trend of athletes that are bigger but excel in speed situations.
The major question surrounding Perry is whether he can transition to a stand-up linebacker after playing as a 4-3 end. He will struggle initially, but Green Bay will utilize him and put him in the best situation.
Perry may not fill up the sack totals in 2012, but he will allow the Packers to put their best weapon on defense, Clay Matthews, in different areas of the field to utilize his play-making ability.
Impact in 2012: 8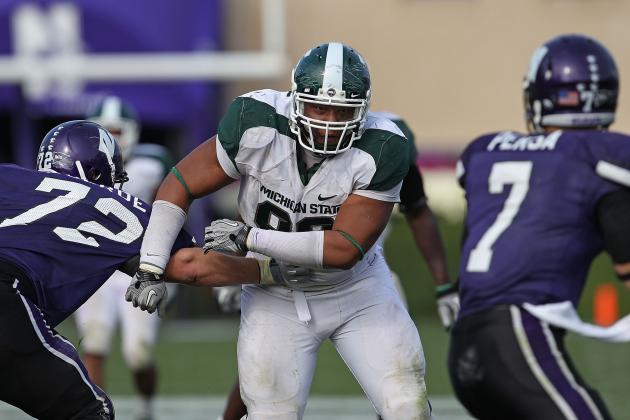 Jonathan Daniel/Getty Images

There is that word again: explosion. Jerel Worthy provides plenty of that with a great first step off the ball, and he comes into this season with a chip on his shoulder.
Worthy fell out of the first round and was sliding to the middle of the second before the Packers traded up and selected him with the 51st pick. He is ready to come in and wreck havoc on opposing quarterbacks.
He is going to fill the void left by Cullen Jenkins at the end position. Jenkins was let go in free agency, and his loss was greatly felt. Jenkins was more important to the Packers' ability to pass rush than they gave him credit for, and eventually they paid dearly for it.
Put him on a line with Ryan Pickett and B.J. Raji, and people will be saying, "Cullen who?"
Impact in 2012: 10