Stanley Cup Finals 2012: 3 Reasons the New Jersey Devils Will Win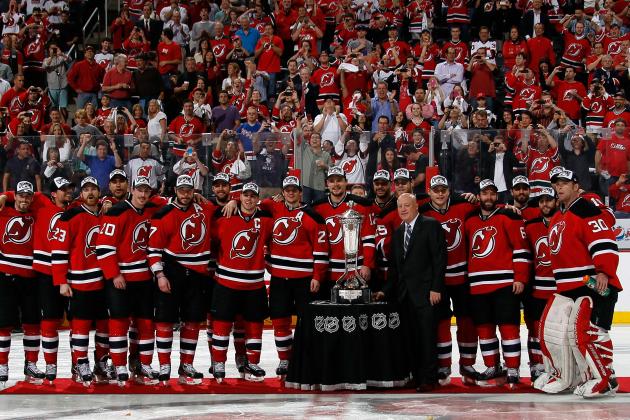 Bruce Bennett/Getty Images

The New Jersey Devils come into their Stanley Cup Final meeting with the Los Angeles Kings once again as underdogs, a role they have embraced so far in these playoffs.
The Devils will look to capture their fourth Stanley Cup in 17 years.
Here are three reasons why the Devils will accomplish that feat.
Begin Slideshow

»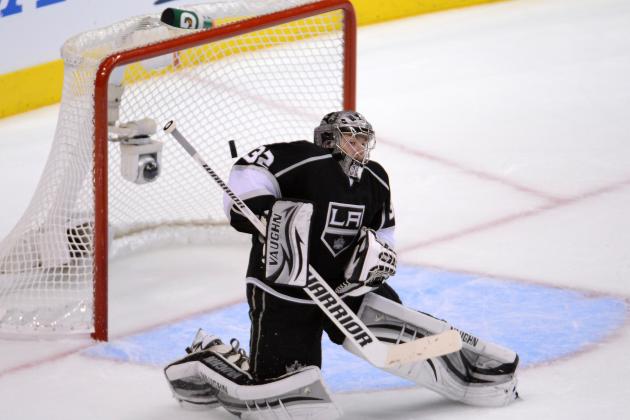 Harry How/Getty Images

Jonathan Quick is playing like the best goaltender in the world right now. However, that is what many thought of Henrik Lundqvist before the Eastern Conference Finals began.
New Jersey has the ability to exploit the weaknesses of even the league's best goalies.
While it may take a couple games, just like it did against the Rangers, look for the Devils to find a way to consistently beat Quick.
Against Lundqvist the strategy was to shoot high and shoot through a screen.
The plan may be the same against Quick or it maybe different, either way the opponent's goalie simply has not given New Jersey much trouble in these playoffs.
Henrik Lundqvist's GAA jumped from 1.68, before the Conference Finals, to 2.16 against New Jersey.
If the Devils find a weakness in Quick's game, look for them to consistently attack it.
This will result in timely goal scoring and something the Kings have not had to deal with many times this postseason, playing from behind.
Jim McIsaac/Getty Images

Possibly New Jersey's best skill this postseason has been their ability to consistently evolve their playing style in ways that provide their opponents with fits of frustration.
Let's look at their latest two series for evidence of this.
Against Philadelphia, the Devils had to match the Flyers' offensive depth and firepower.
What was the solution to this? Get the fourth line of Stephen Gionta, Ryan Carter and Steve Bernier firing on all cylinders and implement a forechecking system that does not allow for an effective breakout for Philadelphia's inconsistent defensive core.
This allowed the Devils to exploit the Flyers' shaky play in their own end and put pressure on Philadelphia goalie Ilya Bryzgalov.
Strategy had just as much of an impact against the Rangers.
New Jersey knew they had to score early and just attempt survive the rushes of momentum a cornered New York squad would throw at them.
You can bet the Devils will come up with a game plan to deal with the Kings.
My guess is it will be a hybrid of the methods used against Philadelphia and New York. It will consist of constant forechecking when the game is tied and then some sort of neutral zone trap when the Devils get a lead late in a game.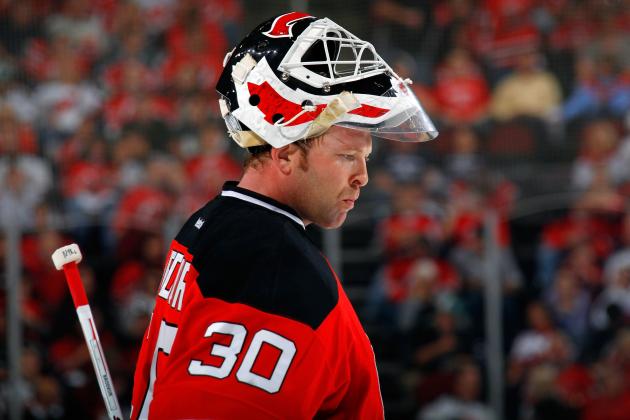 Bruce Bennett/Getty Images

While the Kings' Jonathan Quick has youth and the numbers on his side, Brodeur has something that his younger foe does not: experience on hockey's biggest stage.
Brodeur has not only won three cups, but has also lost in the final round. He knows exactly what it takes to win and he also knows what it feels like to lose.
In a seven game series, especially the Stanley Cup Final, experience will defeat raw skill.
More importantly, at this point is it really wise to doubt Brodeur? At 40-years-old Broduer is playing his best hockey in years and his teammates trust him more than ever.
Brodeur has made some jaw-dropping stops in these playoffs and I simply do not believe this phenomenal play will stop at hockey's largest stage.
Brodeur is arguably the most clutch goaltender of all-time, look for him to do all he can to further cement his tremendous legacy with a fourth Stanley Cup.