WWE Debate: Is the WWE Using Top Stars Like CM Punk and Randy Orton Too Much?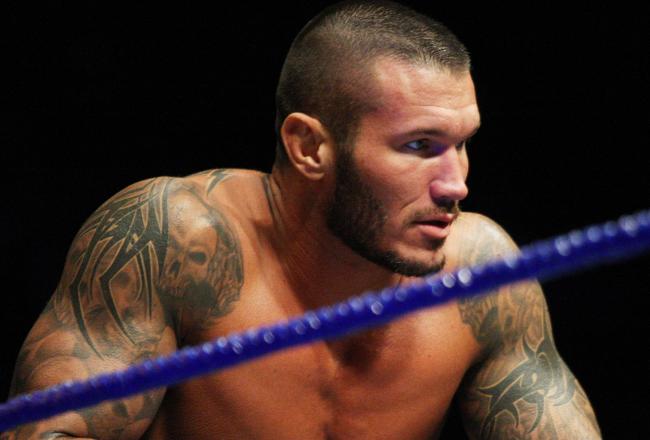 Gallo Images/Getty Images
The WWE's brand split means less now than it ever has.
We've seen a number of recent feuds between two superstars from different brands, and it's become the norm for SmackDown stars to consistently appear on Raw and vice versa.
For the most part, the crossover between the brands has been relegated primarily to the WWE's bigger stars. CM Punk will appear on SmackDown, Sheamus and Randy Orton will appear on Raw, etc.
This has made life on the road even more hectic for those guys than it typically is, as they're booked for Raw, SmackDown and their respective brand's live events.
On the surface, it makes sense to get your top stars more exposure because, after all, they're the ones who are going to make the company the most money.
But beneath the surface, the WWE is stretching out the WWE's top superstars so thin that it's having a detrimental effect on the company and those superstars in particular.
From PWInsider.com (via SEScoops.com):
We reported earlier today that John Cena is booked for most upcoming SmackDown tapings through July. WWE Champion CM Punk will also be appearing on a lot of those shows.

While Cena and Punk will help add some needed star power to SmackDown, there is concern that both men (especially Cena) are being overworked. This has been discussed a lot behind the scenes lately, that WWE has been working its top performers harder than ever.
This is an aspect of the end of the brand split that is often overlooked.
WWE superstars are on the road enough as it is, but with the informal end of the brand extension and the common crossover between the brands, they are working more now than at any point in recent history.
While WWE officials may not want to admit it, this is a big problem just waiting to happen.
Guys like John Cena and Punk are already among the hardest workers in the business, and throwing them on the SmackDown TV tapings as well only increases an already heavy workload.
That increased workload, in turn, leads to more stress and, more importantly, a greater chance of injury.
I know that working more than you think you were supposed to comes with any job, but these guys take enough beatings as it is—working them more is going to run their bodies (and perhaps their minds) into the ground even faster than it would happen otherwise.
The WWE is putting its top stars at risk by stretching them so thin that they have to appear at all TV tapings, and often have to wrestle at those tapings as well. See: Punk defending the WWE title against Kane on this week's SmackDown.
While this has the biggest effect on the top names (Cena, Sheamus, Orton, Punk, etc.) it affects more than just the superstars that are working both Raw and SmackDown.
It affects the entire WWE roster.
By having Sheamus and Orton appear on Raw consistently and doing the same with Punk and Cena on SmackDown, it dramatically decreases the opportunity of advancement for the WWE's lower and mid-card workers.
I think that this has become painfully obvious with the incredible plunge down the card that guys like The Miz and Zack Ryder have taken in recent months.
They can hardly even get on TV these days, and whether you want to believe it or not, this is a direct result of the top stars from the other brand stealing valuable TV time away from the WWE's mid-carders.
The mid-card is almost completely dead in the WWE, and that's just with SmackDown stars consistently appearing on Raw.
Now that Raw's top dogs (Cena and Punk) are scheduled to show up on SmackDown for the foreseeable future, things are only going to get worse.
The biggest names in the business are going to get even more exposure than they already get, while the smaller names are going to have to fight to keep the little exposure that they have.
Is the WWE using its top stars too much?
Does anyone think that's a good idea? I sure don't.
It's short-term thinking at its finest, because the WWE sees the potential of increased TV ratings by putting its top stars on both of its major shows.
Even if that does happen, though, the future of the WWE is being put in jeopardy.
The likes of Cena, Sheamus, Punk and Orton are going to have a bigger risk of injury, while the likes of The Miz and Ryder are going to have even less of a chance to get on TV every week.
And this is all for what, a slightly increased TV rating (if that?)
Please, take care of your employees, WWE. Stop the widespread use of your main event stars.
Drake Oz is the WWE Lead Writer for Bleacher Report. You can follow him on Twitter and ask him any wrestling-related questions (to be answered in the B/R Mailbag) on Formspring.
This article is
What is the duplicate article?
Why is this article offensive?
Where is this article plagiarized from?
Why is this article poorly edited?