NBA Draft Lottery 2012: 6 Prospects Who Are Ready to Contribute Now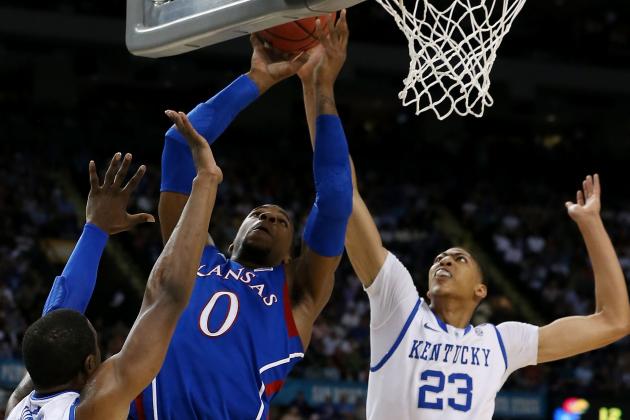 Jeff Gross/Getty Images

The 2012 NBA Draft mirrors this year's NFL draft. There are two unquestionable top players and a few others who can produce immediately.
After Andrew Luck and Robert Griffin III, the difficulty is ensuring you snag a Trent Richardson or Maurice Claiborne.
While predicting the projection to the next level is not easy, these players will have something to contribute in their first year.
Begin Slideshow

»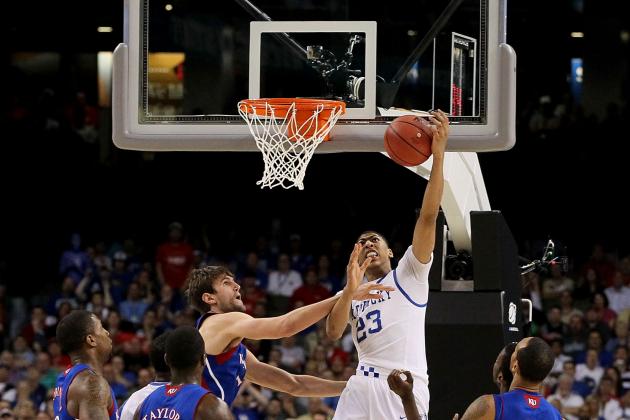 Jeff Gross/Getty Images

Scouts only need to look at the NCAA Championship Game to see Anthony Davis' resolve.
The young gun could not find his shooting touch, making only 1-of-10 shots for a total of six points. It made no difference as he still dominated the game with 16 boards, five assists, six blocks and three steals.
That type of defensive range and rebounding shows his ability to use his Tayshaun Prince-like length to complement his 6'10" frame.
His offense is actually much better than he receives credit for. Once his frame fills out (he's only 19), he will become a franchise cornerstone in the low post.
Until then, opponents will just have to deal with him in every other facet of the game.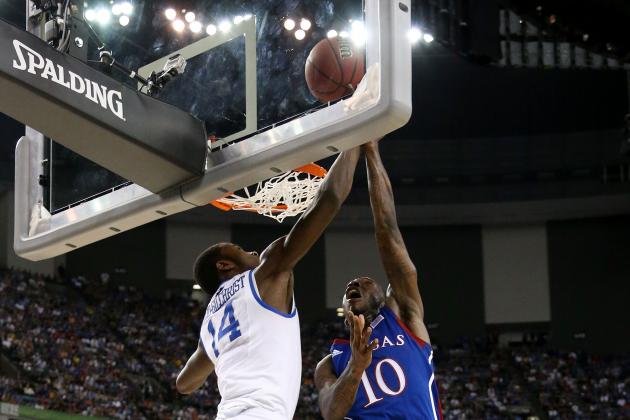 Ronald Martinez/Getty Images

Michael Kidd-Gilchrist is the Robert Griffin III to Anthony Davis' Andrew Luck. He is a can't-miss prospect.
At the ripe old age of 18, this kid is only starting to scratch his athletic potential. That is a scary thought for the 29 teams that don't get the chance to grab him.
He is certainly the most explosive player in this year's draft.
Couple his his athleticism with his NBA-ready frame, and it's obvious Kidd-Gilchrist will be able to penetrate and finish at the rim.
If he develops a mid-range jumper, the former Wildcat will bear a striking resemblance to Russell Westbrook.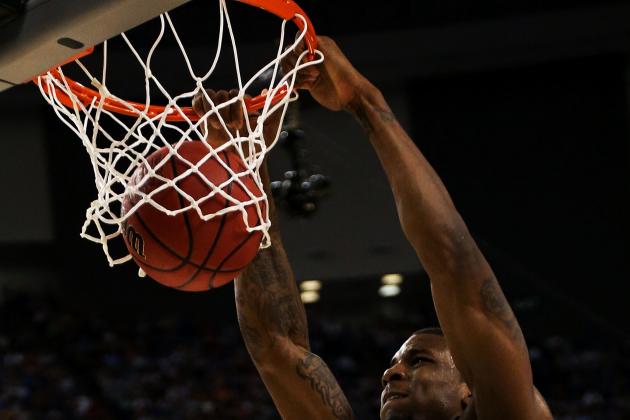 Ronald Martinez/Getty Images

NBA general managers are drooling over Thomas Robinson's physicality. What he lacks in size is more than made up for in a strong body that he throws around recklessly.
That fearlessness and paint presence will serve his employer well. He will be able to rebound and protect the rim from day one.
Additionally, Robinson's three years at Kansas allowed him to hone his offensive game. He improved each season which demonstrates his desire, work ethic and coachability.
Again, he may not be the tallest big man, but Robinson's tenacity will carry him through.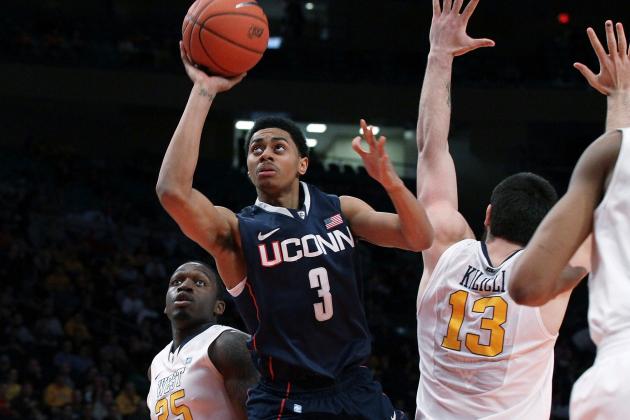 Jim McIsaac/Getty Images

Whichever team drafts the UCONN product is getting a pure scorer with a championship pedigree. As a freshman, Jeremy Lamb did not shy away from big moments during the Huskies' title run.
At 6'5" with a seven-foot wingspan, few defenders in the NBA will be able to bother his shot. Obviously, that is first step to making buckets.
Not to mention that he makes a fair percentage of those he gets off considering his career average hovered around 48 percent.
Lamb only needs to match a motor with his physical skills to be a top-notch defender in his first season.
However, if you outscore your opponent, it's difficult for a coach to complain too much.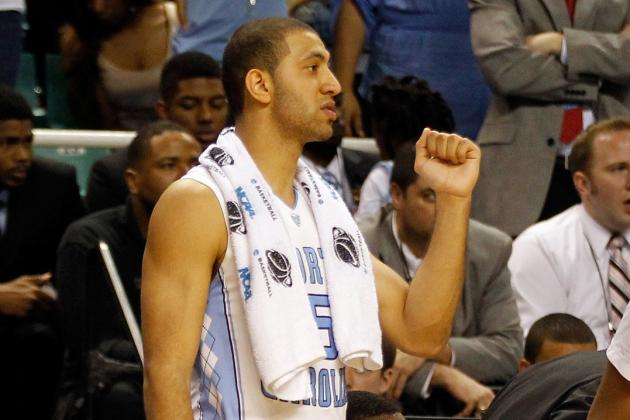 Streeter Lecka/Getty Images

Kendall Marshall is a less flashy Ricky Rubio who has the consistency of Kyrie Irving. Marshall cannot finish like either player, but he can certainly run a NBA offense.
At UNC, he played with a little too much abandon at times. However, his high assist totals more than offset his turnovers resulting in a 3.48 assist-to-turnover ratio.
In addition, he is strong enough to handle defending NBA point guards.
Marshall will have no problem contributing in the right circumstances.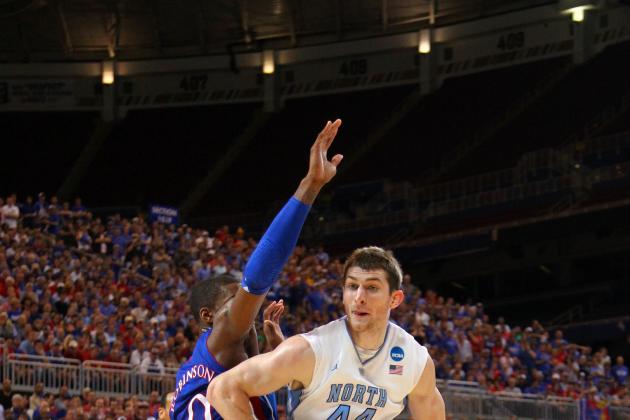 Dilip Vishwanat/Getty Images

There are few big men who who excel quickly on the offensive end while struggling a bit defensively. That is the most likely scenario for Tyler Zeller.
He is going to miss playing with Kendall Marshall. Zeller runs the floor well, so hopefully he will be paired with a point guard who understands rewarding the big fellas.
However, his biggest asset will be his ability to stretch a defense. Zeller's 55 percent shooting average and four years of college maturity suggest he will have an instant impact.