20 Questions We'd Love to Ask Miami Marlins Manager Ozzie Guillen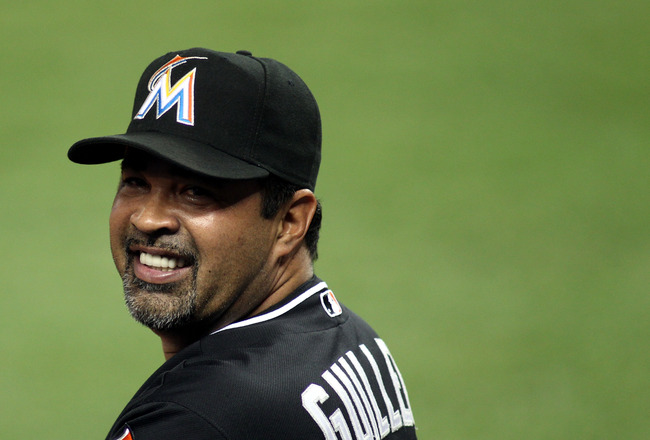 Marc Serota/Getty Images
One of baseball's greatest enigmas is Miami Marlins manager Ozzie Guillen, whose picture you'll see when you look up "outspoken" in the dictionary. The man doesn't care about what happens, he'll speak his mind with any question you ask.
Whether it's angering most of Miami with remarks about Fidel Castro or using homophobic slurs to describe certain reporters, the guy is just someone you want to spend time with and get to know better. Seriously, how does his mind work?
Fortunately, I've compiled a list of 20 questions for the Marlins skipper. Once he receives them, perhaps he'll give us some answers!
Have You Spoken to Jay Mariotti Lately?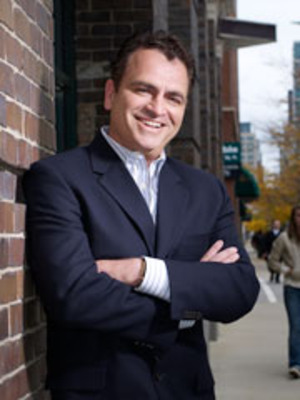 You two have a bit of a history. Has that hatchet been buried?
PHOTO COURTESY OF MEDIABISTRO.COM
Why Did You REALLY Leave Chicago?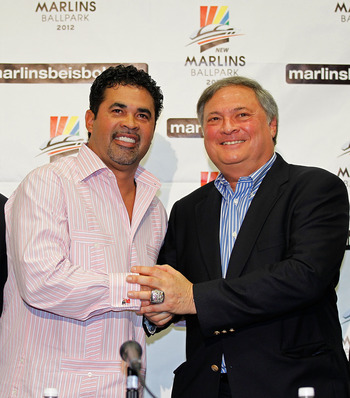 Mike Ehrmann/Getty Images
Did you really have a rift with Kenny Williams or did you just want to sub out the Windy City with year-round warmth?
Did LeBron James Inspire You to Come to Miami?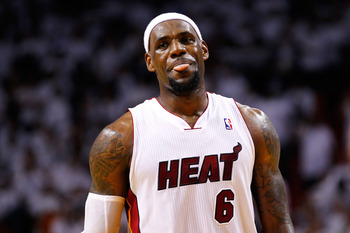 Mike Ehrmann/Getty Images
He chose to take his talents to South Beach, while you chose to take yours to Little Havana, just 20 minutes away. Coincidence or no?
Have You Hung out with Dwyane Wade Lately?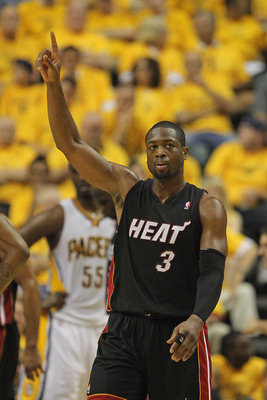 Jonathan Daniel/Getty Images
I mean...you DID say he was asking for a fight with his behavior towards his coach. Has he stopped by your house to challenge you yet? Or are you guys best buds?
Bigger Ego: You or LeBron?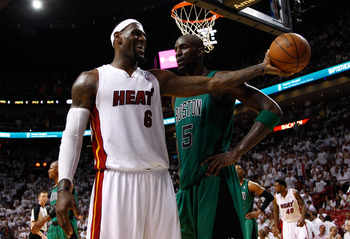 Mike Ehrmann/Getty Images
I mean, come on. That's a fair question.
Ozzie vs. Spoelstra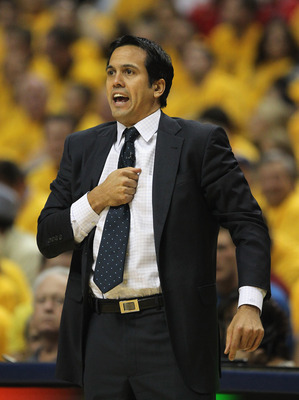 Jonathan Daniel/Getty Images
Honestly, who wins in a coaching battle? He has three huge egos to control on his team, and you already have a huge ego.
Can someone say a clash of the titans?
Ever Consider a Career in Politics?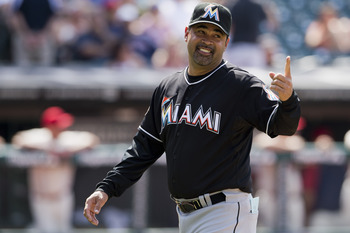 Jason Miller/Getty Images
How Do You REALLY Feel About AJ Pierzynski?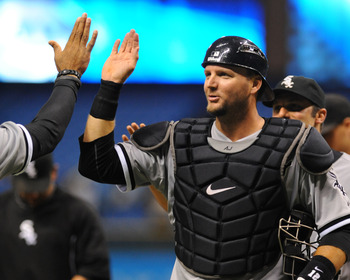 Al Messerschmidt/Getty Images
Did you really feel this way about Pierzynski? If so, why did you stick with him in Chicago for so many years? Were I in a similar position, I'd want him out!
Is There a Method to Your Ejections?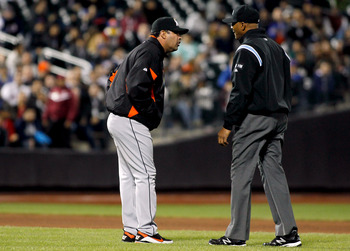 Mike Stobe/Getty Images
The way in which you get ejected from games is fascinating. Do you rehearse what you want to say to an umpire in a given situation? Do you have an acting coach?
Will You Do Your Lee Elia Impression for Us Again?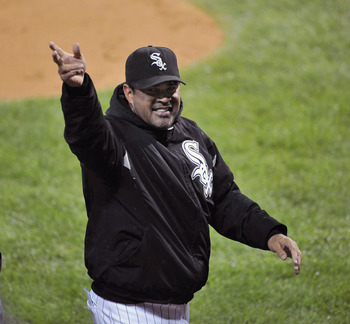 Brian Kersey/Getty Images
Could You Define Stupidity for Us?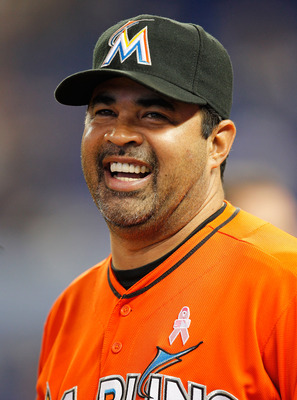 Sarah Glenn/Getty Images
In 2010, you mentioned that you would just act stupidly in hopes of getting fired when you felt it was time to quit. Just what types of stupid things would you do?
How Do You Pass the Time in Spring Training?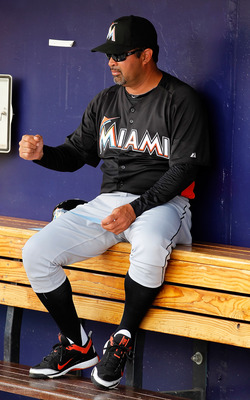 J. Meric/Getty Images
You previously mentioned being bored during spring camp. Have you since found ways to keep yourself entertained?
Been to Wrigley Field Lately?
David Banks/Getty Images
A few years ago, you said that the home of your crosstown rival Chicago Cubs was just a bar.
Call me crazy, but I have a feeling you love hanging out at that stadium and this song plays every time you show up there!
Ventures with Pedroia?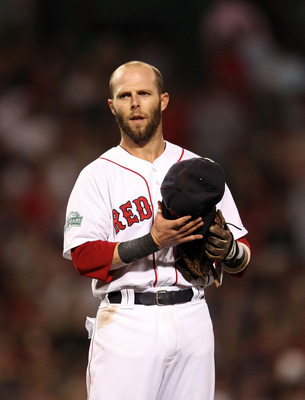 Gail Oskin/Getty Images
You've referred to Pedroia as a jockey before. Does this mean you two will breed racehorses together in the future? You pick the horses, and he can ride them!
How Much Pride Do You Have?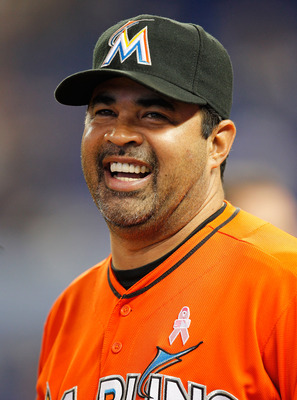 Sarah Glenn/Getty Images
You claim to have a lot of pride. Is that why you act out so much whenever arguing with umpires or ranting about losses?
How Is Rich Hill Doing?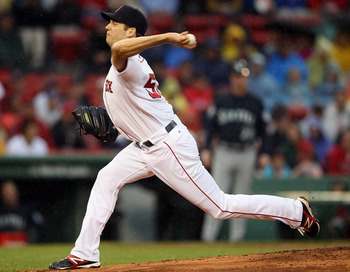 Elsa/Getty Images
Years ago, you referred to him as a Triple-A . Got anything to say to him now that he's working out of the Boston Red Sox bullpen?
Got Your Death All Planned Out?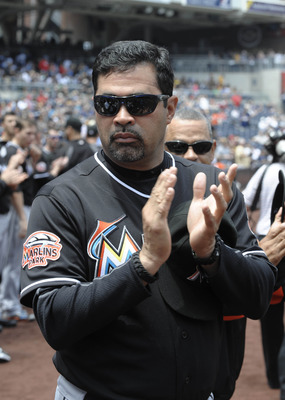 Denis Poroy/Getty Images
You've mentioned wanting to die on the field. Do you still want that or is it a thing of the past?
Would You and Your Team Play Naked for Charity?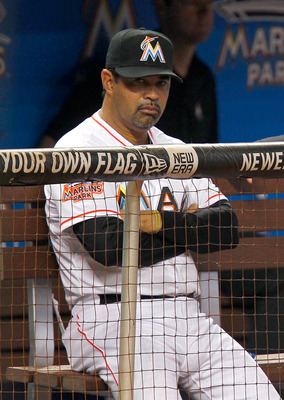 Sarah Glenn/Getty Images
Not to sound inappropriate, but you already opened this door in saying that you'd be happy with a win even if your team played in the nude. Any chance you'd follow through with this if it were for a good cause?
Does Charlie Sheen Come to Miami Often?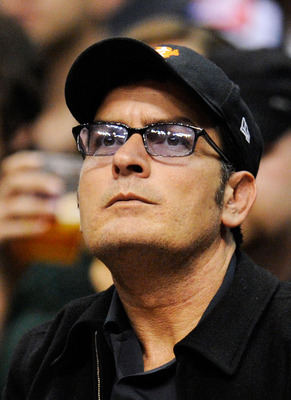 Kevork Djansezian/Getty Images
You've called yourself the Charlie Sheen of baseball. Do the two of you get together often? If you do, that sounds like hilarity waiting to happen!
Do You Have Any Filter Whatsoever?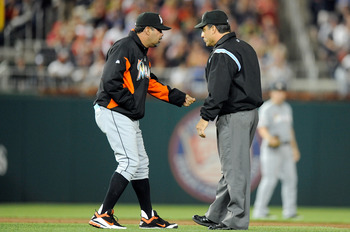 Greg Fiume/Getty Images
I'm totally serious with this question. Do you ever think before you speak? I mean, come on. Some of the things you say would make Sophia from The Golden Girls blush!
Keep Reading

Miami Marlins: Like this team?