Websites and Forums Every Seahawks Fan Should Visit
May 30, 2012

When you're a die hard fan of a team, you want every story from every angle with every opinion on what will happen next.
Although ESPN may seem like the best place for up-to-the-minute news and analysis, they don't have the full spectrum of opinions and voices that let you know everything you need to about every aspect of the Seahawks we love.
The Bleacher Report may be one of the best sources for these in-depth opinions, but there are several other places to get all the Seahawks' information you could ever want.
Here are just 5 of the many blogs and websites that will make sure you are never missing any Seahawk knowledge:
Seattlesportsnut.com
A personal favorite of mine, this is an interesting website that covers the wide array of Seattle sports from our beloved Seahawks to the Seattle Sounders and local Olympic athletes.
They give a personal touch to original story ideas and offer their own responses to Seahawk controversies and help you get more familiar with the players of the 'Hawks.
This is a fairly new site and it also has a similar partner site for Philadelphia. If your looking for some extra Seattle information from writers you can relate to, Seattlesportsnut.com is your site!
Seahawks Blog on Seattletimes.com
This one is a very well written blog by one of my favorite Seahawk writers: Danny O'neil. He brings a tremendous amount of information as well as a well crafted writing style that makes you want to keep reading.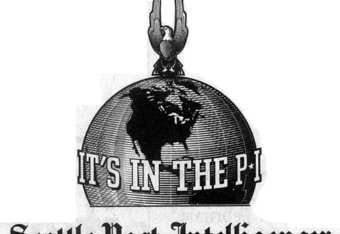 Being a major newspaper in a city that lives and breathes Seahawks, this is one of the most viewed Seahawk blogs out there. O'neil also has quite the following, with thousands of followers on twitter and a Facebook page that has accumulated thousands of likes.
If your craving Seahawks news and want a well respected, award winning source for your new knowledge, the blog for the Seattle Times is a great place to look.
Seattlepi.com
Another well respected news source; the Seattle Post-Intelligencer is another place to find respected news about the Seahawks.
Seattle PI has very interesting stories about sports through all levels, from high school to pros, and on all sports. But they have a excellent Seahawk article section that provides very original articles about the latest Seahawk news.
While Bleacher Report should always be your source for different opinions and ideas about the Seahawks (too much?), these sites also provide good, well written articles that will keep you up-to-date on all things Seahawks.