Nebraska Football: What Bo Pelini Must Do to Save Himself from the Hot Seat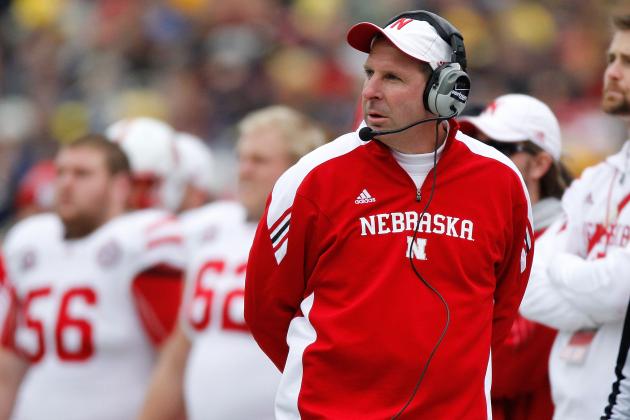 Gregory Shamus/Getty Images

Bo Pelini will be starting his fifth year in charge at Nebraska in 2012. He has won two division titles and no conference titles during his tenure in Lincoln and has yet to make an appearance in a BCS bowl. His teams have lost four games each year he has been in charge.
Should he be on the hot seat now? Not given the magnitude of the rebuilding project he was handed after the Steve Pederson/Bill Callahan era in Lincoln came to an ignoble end in 2007. But the questions are starting to be raised, both inside and outside of the Nebraska fanbase.
So, if Pelini wants to avoid the dreaded cliché of the hot seat, what does he need to do?
Begin Slideshow

»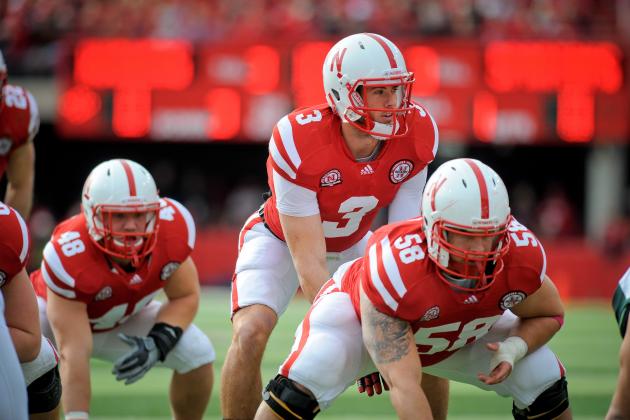 Eric Francis/Getty Images

Last year aside, Nebraska's defense under Bo Pelini has been a reliable unit that has kept NU in just about every game. 2011 had a number of unusual forces conspire to make the Blackshirts look human, so it's not unreasonable to assume a defensive bounce-back in 2012.
But the offense is a different story. Here's where Nebraska's scoring offense has ranked nationally in Pelini's four years at the helm:
2008: 17th
2009: 75th
2010: 38th
2011: 49th
If Nebraska's offense continues to be decidedly average, NU will not contend for conference and national titles. And that is ultimately the standard Nebraska fans will hold Pelini or any other coach to.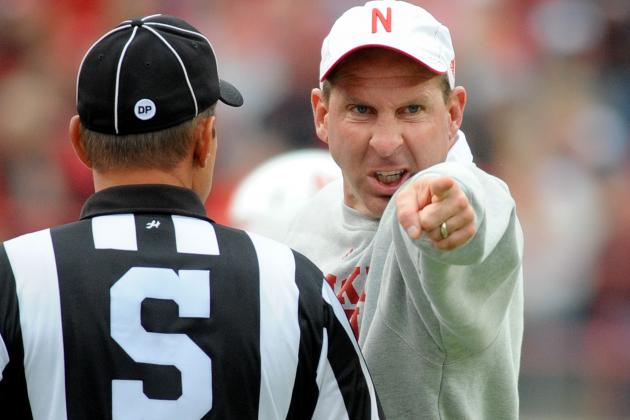 Eric Francis/Getty Images

Time for some more statistics to make a point. Here's Nebraska's penalty yards against for Bo Pelini's four years in charge at Nebraska and where Nebraska ranked nationally in penalty yards against (with fewer yards/game earning you a higher national ranking).
2008: 61.5 yards/game (99th)
2009: 63.9 yards/game (102nd)
2010: 69.9 yards/game (115th)
2011: 52.8 yards/game (73rd)
Think about the kind of disadvantage Nebraska puts itself in, game after game, by giving up that kind of yardage. I understand that some of those penalties come from a defense playing aggressively, but most of them are just mistakes.
Nebraska simply isn't good enough to succeed when being in the bottom 20 percent (at best) nationally in terms of penalty yardage. Not only that, but if Nebraska continues to struggle, fans will realize that a significant portion of that struggle is coming from unforced errors made by the team. That's on the coach to make sure his team doesn't make that volume of errors, and if Pelini doesn't want to be on the proverbial hot seat, this is a statistic that needs to improve for Nebraska.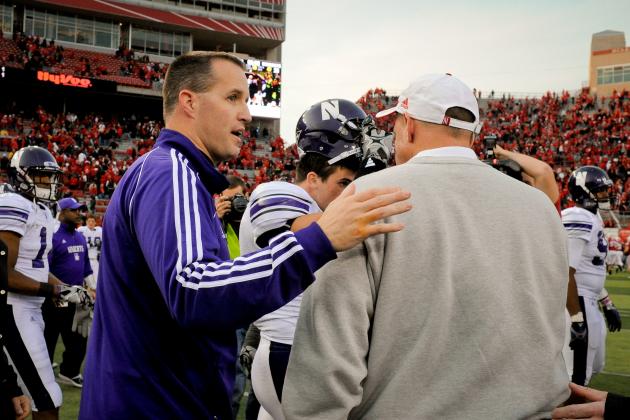 Eric Francis/Getty Images

Very few things will frustrate a fanbase more than watching Nebraska lose to a team it should not be losing to. Bill Callahan lost to Southern Mississippi at home in his first season at the helm, and it set the tone for his struggles throughout his Nebraska career.
But in the last three years under Bo Pelini, Nebraska has lost games at home to teams that finished with worse records than NU. In 2009, Nebraska lost 9-7 to Iowa State, committing eight turnovers in the contest. In 2010, Nebraska lost 20-13 to Texas (who ended the 2010 season at 5-7) in the disastrous "Red Out Around The World" game. And in 2011, Nebraska lost 28-25 to Northwestern, needing a touchdown pass with 18 seconds left to avoid a double-digit home loss to the Wildcats.
It's one thing if Nebraska struggles against the powerhouses on its schedule. But if Nebraska continues to lose games at home to teams like (no disrespect) Iowa State and Northwestern, the criticism of Pelini will continue to grow.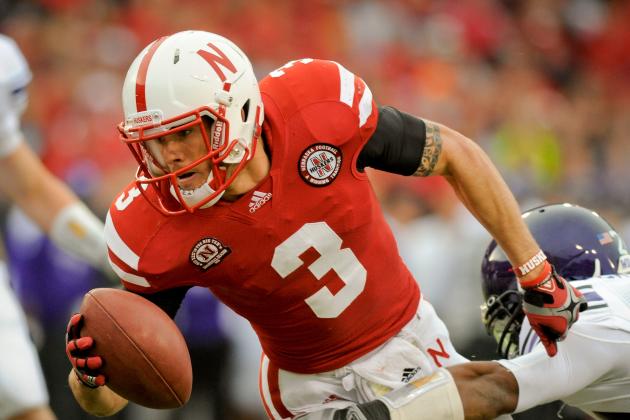 Eric Francis/Getty Images

In 2010, Bo Pelini surprised a number of observers by starting redshirt freshman quarterback Taylor Martinez in the season-opener against Western Kentucky. Martinez has been Pelini's starter ever since and has, in many ways, become the emblem of Nebraska's program under Pelini.
That can be good given Martinez's ability to dazzle with his ability to run and throw (in that order). But it can also be bad, as Martinez's poor decision-making and limitations as a signal-caller have cost Nebraska a number of important games.
Pelini has stuck by Martinez as his starter through thick and thin, even when he hasn't been the most popular of candidates. Pelini has hitched his coaching wagon to Martinez, and if T-Magic continues to struggle, it will rub off on Pelini.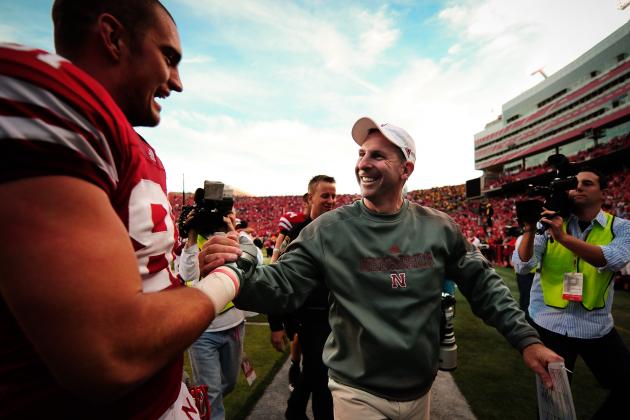 Eric Francis/Getty Images

As John Madden once said, winning is the best deodorant. And ultimately, if Bo Pelini can get the wins and fill the cabinet with trophies, then everything else on this list will be meaningless. No one will care if NU is the most penalized team in the country, with an offense that struggles to get a first down, if Nebraska brings home titles.
Yes, improving the things Nebraska does poorly will make winning more likely. But it's a bottom-line business at the end of the day. I understand Nebraska fans not wanting to hear much about the Oakland Raiders after their Bill Callahan experience, but if Pelini wants to avoid the hot seat, he ultimately needs to take Al Davis' motto to heart.
Just win, baby.
If you would like to contact me directly to schedule an interview, ask a question or to get my recipe for a killer peach cobbler, you can send an e-mail to patrickrunge@gmail.com. (DISCLAIMER: Peach cobbler recipe might not be all that killer.)
Or, you could always...Follow @patrickrunge