November 2, 2016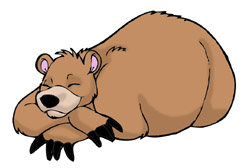 Once again Spring is closing in on us, and we only have 10 days until pitchers and catchers report. After a long, cold winter, it is time to pack the bags and migrate down to Florida to watch the guys prepare for another season of Mets baseball.
What's the kicker? Oh yeah, there's also going to be that little thing called the World Baseball Classic taking place starting March 5.

Leading up to (and probably during as well) that time period, I will be giving my rendition of a depth chart rundown, complete with stats, predictions, and a brief scouting report of all listed players. I will try to do about two every day, but due to other engagements I may not be able to do so.

So, to get it started, here is the depth chart as given by mets.com.

SP
J. Santana
O. Perez
J. Maine
M. Pelfrey
T. Redding
J. Niese

RP
F. Rodriguez
J. Putz
D. Sanchez
P. Feliciano
S. Green
B. Stokes
C. Muniz
B. Parnell

C
B. Schneider
R. Castro
R. Cancel

1B
C. Delgado
M. Anderson

2B
L. Castillo
A. Cora
D. Murphy

SS
J. Reyes
A. Cora

3B
D. Wright
F. Tatis

LF
D. Murphy
F. Tatis
N. Evans
M. Anderson
A. Pagan

CF
C. Beltran
J. Reed
A. Pagan

RF
R. Church
N. Evans
J. Reed
A. Pagan
Like the new article format? Send us feedback!