Ronald Martinez/Getty Images
May 29, 2012
After a grueling regular-season journey, 64 college baseball teams remain with hopes of winning a national championship. They are two steps away from the College World Series. The first one being regionals, which begin on Friday.
Florida enters the tournament as the top overall seed. Two-time defending national title winners South Carolina check in a No. 8, with UCLA, Florida State and Baylor among the other top contenders. As is always the case with the College World Series, some sleepers will likely emerge as well.
Here's a look at all of the key information for the regional round of play, including a full list of groups.
Where: Regional Sites
Schedule Dates: Friday, June 1 through Monday, June 4
Watch: ESPN2 and ESPNU
Live Stream: ESPN3.com
Bracket Information
Each regional consists of four teams that will play a double-elimination format until just one team is left standing. The 16 group winners will advance to the super regionals, a three-game series for the right to play in the College World Series.
Games will start on Friday with the No. 1 seed taking on the No. 4 seed in every regional. The No. 2 and No. 3 seeds will also face off to get things started. Play will continue in each group until every team except for one has two losses. Once a team loses twice, it's out.
For a printable bracket to follow along with the action, click here.
Full Field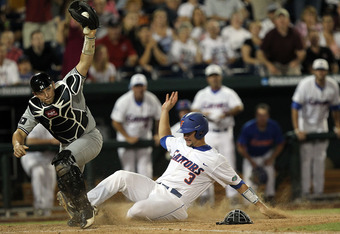 Ronald Martinez/Getty Images
Gainesville Regional
1. Florida
2. Georgia Tech
3. Charleston
4. Bethune-Cookman
Raleigh Regional
1. NC State
2. Vanderbilt
3. UNC Wilmington
4. Sacred Heart
Charlottesville Regional
1. Virginia
2. Oklahoma
3. Appalachian State
4. Army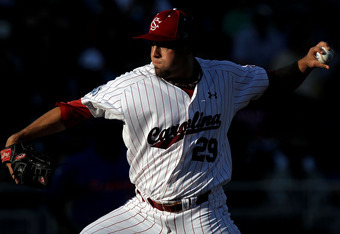 Ronald Martinez/Getty Images
Columbia Regional
1. South Carolina
2. Clemson
3. Coastal Carolina
4. Manhattan
Eugene Regional
1. Oregon
2. Fullerton
3. Indiana State
4. Austin Peay
Gary Regional
1. Purdue
2. Kentucky
3. Kent State
4. Valparaiso
Houston Regional
1. Rice
2. Arkansas
3. Sam Houston State
4. Prairie View
Waco Regional
1. Baylor
2. Dallas Baptist
3. UT-Arlington
4. Oral Roberts
Los Angeles Regional
1. UCLA
2. San Diego
3. New Mexico
4. Creighton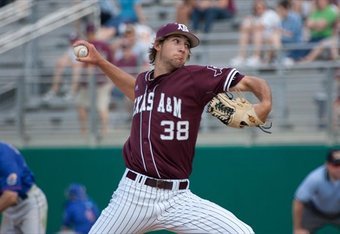 Courtesy: v4.texags.com
College Station Regional
1. Texas A&M
2. TCU
3. Mississippi
4. Dayton
Coral Gables Regional
1. Miami (Fla.)
2. UCF
3. Missouri State
4. Stony Brook
Baton Rouge Regional
1. LSU
2. Oregon State
3. Belmont
4. Louisiana-Monroe
Chapel Hill Regional
1. North Carolina
2. East Carolina
3. St. John's
4. Cornell
Tucson Regional
1. Arizona
2. New Mexico State
3. Louisville
4. Missouri
Palo Alto Regional
1. Stanford
2. Pepperdine
3. Michigan State
4. Fresno State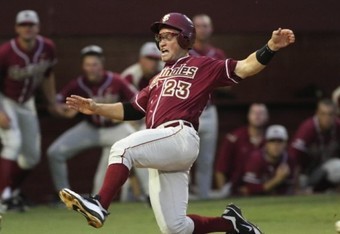 Courtesy: http://blogs.orlandosentinel.com
Tallahassee Regional
1. Florida State
2. Mississippi State
3. Samford
4. UAB
Like the new article format? Send us feedback!