Indy 500 2012: Will Power and Biggest Losers at Greatest Spectacle in Racing
May 29, 2012

Robert Laberge/Getty Images
There were several impressive performances in Sunday's Indianapolis 500, as Dario Franchitti won it for the third time, Scott Dixon nearly became a two-time winner as he finished second, and the popular Tony Kanaan was in the hunt until the bitter end.
There were also equally as many disappointing results.
Entering the race, there appeared to be at least 15 drivers with a very realistic chance of winning, so inevitably, plenty of competitors were left scratching their heads.
Many top-notch drivers were looking for their first career win at Indy, but due to extenuating circumstances, quite a few elite contenders were knocked out early or were never a factor to begin with.
Here are the three drivers who came out on the losing end most in the 2012 edition of the Indianapolis 500.
Will Power
Will Power entered the Indy 500 coming off of three consecutive victories, so there is no doubt that he had a ton of momentum on his side. Power qualified fifth for the 500, and most believed that he would be near the front all day long.
Due to a crash 79 laps into the race, Power was knocked out of contention and ended up finishing a disappointing 28th.
Power is developing into one of the best drivers in the IndyCar Series and is the overwhelming leader in the points standings, but a driver is never truly established until he wins the Indy 500.
Power will have many more chances in the future, but it isn't often that someone enters the greatest spectacle in racing on such a hot streak. Power had a golden opportunity, but bad luck ultimately did him in.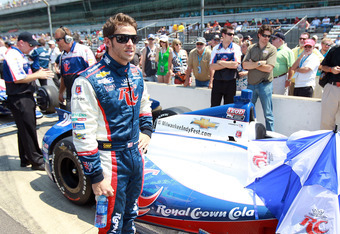 Andy Lyons/Getty Images
Since finishing second in the Indy 500 as a rookie in 2006, Marco Andretti has had plenty of close calls in the IRL's most important race.
The prevailing thought was that 2012 may be the year in which he would conquer his demons and finally take the checkered flag. Things were looking good for Andretti, too, as he qualified fourth and went on to lead more laps than anyone, with 59.
In the latter stages of the race, Andretti was overtaken by the likes of Franchitti, Dixon, Kanaan and Takuma Sato, so he had to play catch-up. In doing so, Andretti lost control with 13 laps remaining, and that signaled the end of his day.
Andretti ultimately finished 24th, and his frustrating season as well as his agonizing history at Indy were both exacerbated in the process.
Ryan Hunter-Reay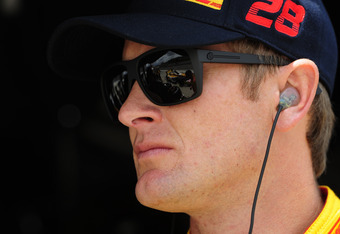 Robert Laberge/Getty Images
Ryan Hunter-Reay had been having a very strong season heading into the Indy 500, with three finishes in the top six, and he was among the top contenders who were looking for their first win at Indianapolis.
Hunter-Reay was never much of a factor, though, as he was only able to complete 123 laps before faulty suspension did him in. Hunter-Reay's day was finished fairly early, as he came in 27th place. 
Over the past several years, Franchitti, Dixon and Helio Castroneves have had a virtual monopoly on the Indianapolis 500, so there are ton of strong drivers who have never had the pleasure of entering victory lane at Indy.
Hunter-Reay is one such driver, and while there is no doubt that he has the ability to get there one day, Sunday's result had to be an annoyance for the talented star.
Follow @MikeChiari on Twitter