UFC 146: The UFC Should Take a Hard-Line Stance: Fight Who We Give You or Be Cut
May 29, 2012

After UFC 146, a few things became very clear.
The first is that Cain Velasquez is one very dangerous man; easily in the top three of his division.
The second is that he may end up fighting teammate Daniel Cormier, who looks to be one fight away from a shot at the UFC heavyweight title.
The third thing that is also apparent is that this is no time for anyone to be picking and choosing whom they will or will not fight.
With Cormier dominating Josh Barnett so handily at the last Strikeforce show, it's clear that he should be vying for the UFC title. The same can be said for Velasquez after he dismantled an overmatched and perhaps over-hyped Antonio "Bigfoot" Silva.
Both of these men are so good that they stand head and shoulders above the rest of the division, save current champion Junior dos Santos.
These two great fighters are No 1 and 2 in line for a title shot. Should one of them dethrone Dos Santos, friendship-over-competition may rear its ugly head again.
Although it's hard to say with any certainty if the subject of fighters not fighting friends/teammates has cost us any significant fights, it's fairly clear that the issue is growing in all the wrong directions and needs to be addressed sooner rather than later.
I'll save everyone the carefully crafted arguments as to why fighters should fight anyone put in front of them and instead I'll keep it simple: If you're a fighter, then your job is to fight, and you fight who you're told because you're a professional combatant on the biggest stage in the sport.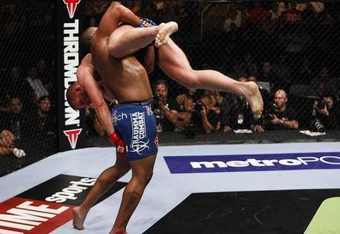 You fight for whatever reasons make you happy and compel you to engage in a sport so incredibly demanding that no fan will ever really know what you endure and sacrifice just to step into the cage two to three times a year.
But you also fight for a company that it the biggest in the sport and is only growing bigger and bigger, and this company has a match-maker who sets up the fights.
As the fans and the company trust him to do his job, he in turn (along with the demanding fans) trusts you to do yours, which is fight whoever he picks, based upon a criteria that rewards the best.
If you are unwilling to do this, you should be cut so you can pursue your dream in a lesser organization where you will not suffer any conflicts of interest.
I know, it sounds awful. But I believe this to be true, and I believe it to be in the best interests of the sport.
I think fighters should be multi-millionaires and their homes palaces. I think even the unknown fighters should be making much more money than they do, even though I know this is unrealistic.
I think MMA fighters should be recognized as some of the very best in the entire world of professional sport, and when it comes to professional sponsorship monies, should be rubbing shoulders with any football, baseball or basketball player in the world.
I think all other sports aside from combative sports are hollow and utterly pointless, except for women's softball, which I find incredibly compelling for some reason.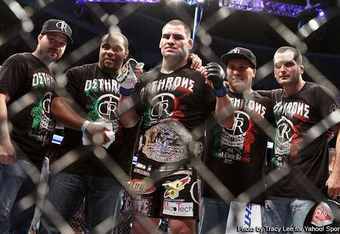 I love the fight game and the fighters, but I think the UFC should make it clear to everyone who is in charge, just so they won't stagger into the same dark room the sport of boxing can't seem to get out of now.
The company should make it clear: you fight who we tell you to fight, or you fight somewhere else. Nothing personal, but we make the fights, you fight them.
An issue this deep and complex can't be solved pleasantly or quietly, so it might as well be solved quickly.
Train hard and fight harder, enjoy the spoils, make as much money as you can, revel in the glory, but never forget to render unto Caesar what is Caesar's.
You get to keep the rest—all the glory and fame, the huge spotlight, the big paydays and even bigger endorsements, the bragging rights; it's all yours.
But you've got to fight for it.