World Football Strange but True: Serbian Sent Home for Refusing to Sing Anthem
May 29, 2012

Paolo Bruno/Getty Images
New rule for Serbian footballers: Sing the national anthem, or take your homeland-disrespectin' heinie home.
That's what 20-year-old Fiorentina midfielder and Serbian international Adem Ljajic learned over the weekend.
Ljajic, who has a history of questionable conduct, declined to sing his country's national anthem during a recent friendly. Now he's off the team.
No joke. Here's UPI with the details.
Soccer player Adem Ljajic was banned from the Serbian national team for refusing to sing the national anthem, officials said Monday.

Ljajic, who also plays for Italy's Fiorentina team as a midfielder, was suspended from the Serbian team after telling coach Sinisa Mihajlovic that he would not sing the national anthem before the team's game against Spain Saturday out of principle and did not plan on changing his position, RIA Novosti reported.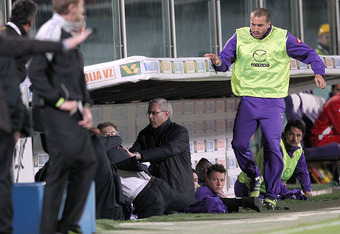 Gabriele Maltinti/Getty Images
Obvious question: What principle was Ljajic standing up for? It must be something serious, right? So I guess that makes him some kind of ideological freedom fighter.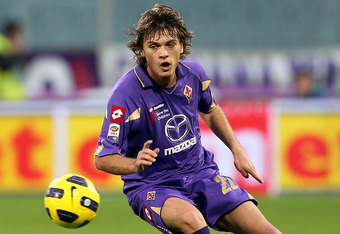 Gabriele Maltinti/Getty Images
Or not. If you know anything about Ljajic, you know this doesn't quite square with his image.
Oh, sure, he's a rebel. But as a bizarre incident from this past club season showed, it doesn't have anything to do with principle.
It probably has more to do with being a 20-year-old kid, as Goal.com reports here.
The video from that second incident is here. Alas, there's no coach for Ljajic to blame with that one.
Anyway, Ljajic's contract apparently includes a clause about singing the national anthem. Go figure.
And according to that UPI article, the non-singing rebel could still be invited back to the team. But only if he changes his attitude.
Which brings me to our question. Readers, what would you do to Ljajic as punishment?
By all means, feel free to get creative here.