New York Knicks: Why Knicks Must Allow J.R. Smith to Find a New Home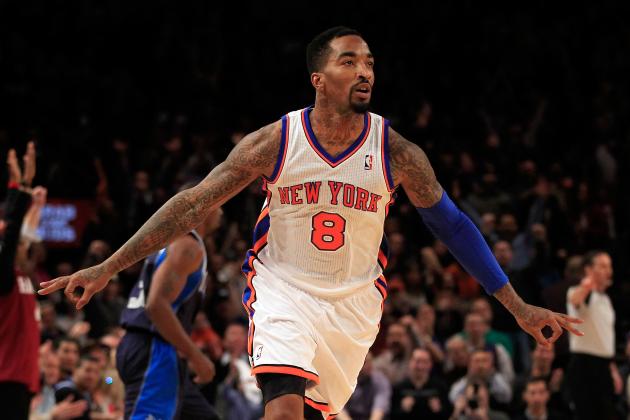 Chris Trotman/Getty Images

J.R. Smith is set to make about $2.5 million with the New York Knicks next season, but has a player option in his contract that allows him to opt-out before July 1.
It is still uncertain whether or not Smith, a New Jersey native, will leave New York and seek a bigger and longer deal from another team.
Most fans hope Smith returns next season since the Knicks will still be over the cap even if he opts-out, but that may not be in the Knicks' best interest.
Here is why the Knicks must allow J.R. Smith to find a new home this offseason.
Begin Slideshow

»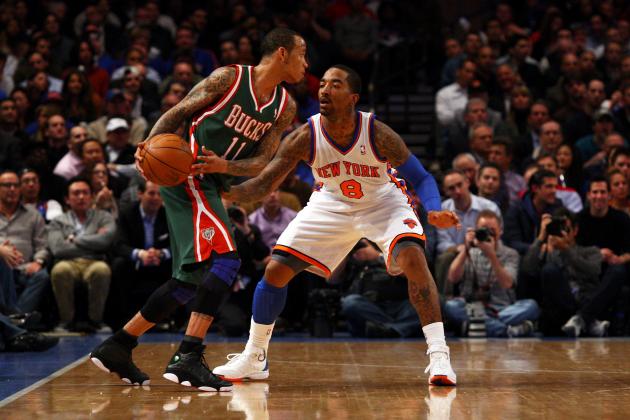 Chris Chambers/Getty Images

J.R. Smith has never been known for his defensive ability.
At times he plays extremely tough on the defensive end, but it's usually only during the important stretches and not for an entire game. For his career, Smith only averages one steal per game.
Unless he starts playing more consistent defense, Smith shouldn't play as many minutes as he does with any team.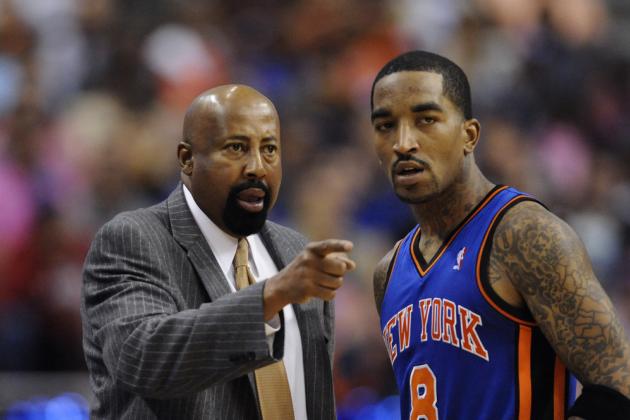 The Knicks recently signed interim head coach Mike Woodson to a three-year extension. Smith and Woodson have had a very rocky relationship since Smith joined the team midseason last year.
Woodson loves the excitement and energy that Smith brings to the game, but feels he needs to act more like a professional and play with more composure.
Even though Smith was only with the team for 35 games, Coach Woodson still had to have a one-on-one meeting with him during the season. Here is what Woodson had to say about this conversation:
"My job as head coach is to make sure guys are on the same page and [are being] very professional in how they play. That's not why I was sitting with J.R. There's a lot of other things. He just got to be more professional on how he handles things. My job as coach is for him to get there. I don't want him to get caught up in the moment. [Just ] be a professional basketball player and have fun.''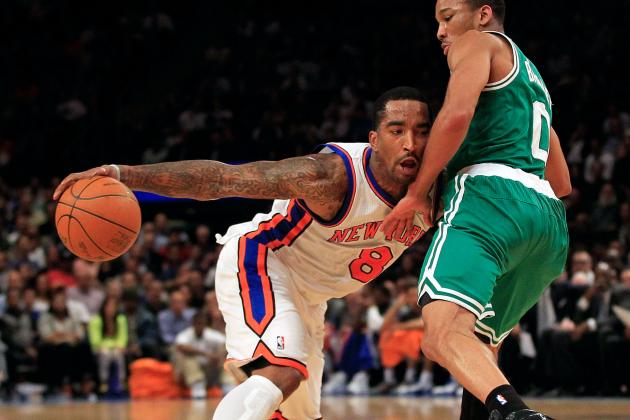 Chris Trotman/Getty Images

If there is any team the Knicks should try and model themselves after, it's the San Antonio Spurs. What do the Spurs do best? Move the ball around.
When J.R. Smith is on the floor, the ball movement usually stalls since he likes to try and take his man off the dribble so often.
Smith needs to learn that if he keeps the ball moving around the floor, it will not only create an open look for one of his teammates eventually, but will help him get easier shots as well since he won't need to work as hard to get a shot off.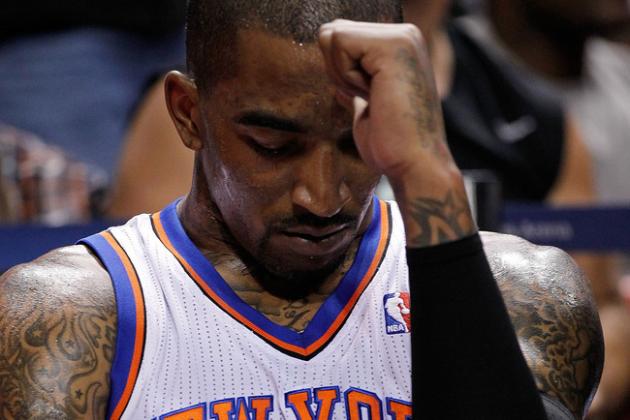 Even though Smith joined the Knicks in mid-February, he has already had numerous issues off the court.
Smith is one of the most outspoken athletes on Twitter and doesn't shy away from making controversial posts. His most controversial one came less than a month after he joined the team, when he posted a photo of a woman he was with wearing a thong. Smith was fined $25,000 for his inappropriate picture.
Just this week, Smith found himself in trouble once again, this time with the Miami Beach Police for operating a vehicle without a proper driver's license.
If Smith has had this much trouble already, who knows how much damage he could do in a full season.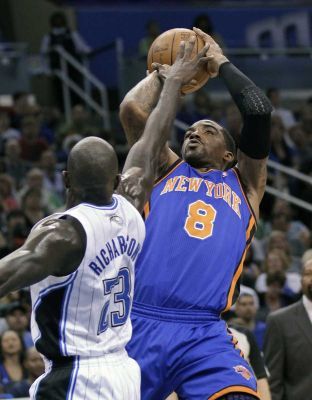 The most obvious reason the Knicks shouldn't want Smith back is because he definitely gets trigger happy and shoots way too many shots at times.
When he is in with the second unit, you can tell Smith feels he needs to create the offense rather than let it come to him. Yes, it's exciting when he pulls off one of his crazy between-the-legs dribbles and hits a fadeaway jumper, but more often than not he is missing these shots.
The Knicks need to let J.R. Smith take his circus shots elsewhere if they want to advance past the first round in the playoffs next season.