Ranking the Top NFL Free Agents Still on the Market, OTAs Edition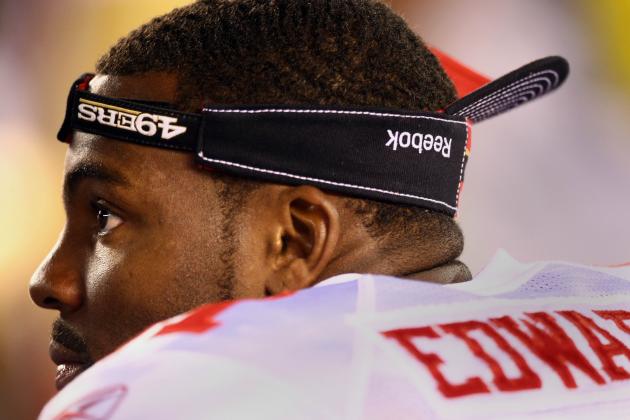 Donald Miralle/Getty Images

The excitement of NFL free agency is long come and gone, but there are still some pieces available. Is Vincent Jackson out there? No, but that doesn't mean all the available options are garbage.
None of these guys will break the bank, and they won't require long-term commitments either. They are all short-term, trial players.
If your team still has a need to fill before Week 1, here are the guys they should be choosing from.
Begin Slideshow

»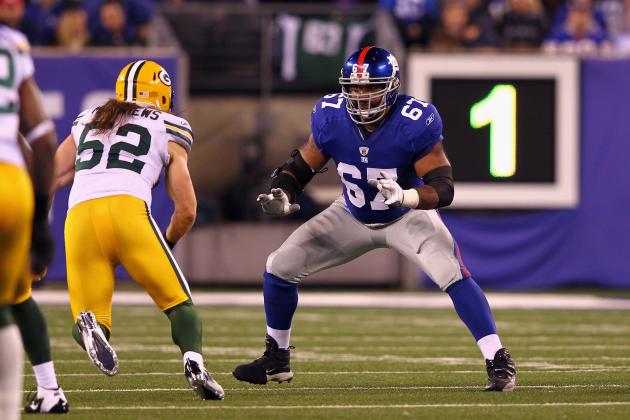 Al Bello/Getty Images

Kareem McKenzie may not be an above-average starting right tackle anymore, but he isn't complete garbage. McKenzie started along an excellent offensive line in 2011, and he can at least be a solid backup.
At this point, McKenzie's declining play and age (33) will probably keep him from hooking up with a team unless an injury pops up. Even then, teams may prefer to move forward with their backup right tackle.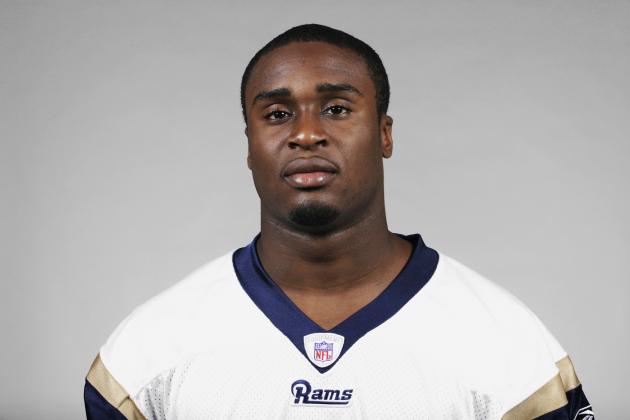 NFL Photos/Getty Images /Getty Images

Though he did have one terrific season with St. Louis, O.J. Atogwe simply isn't a starting safety. He's inconsistent in coverage and awful against the run.
Atogwe's best attribute has always been his ability to come down with interceptions, but even that has disappeared in recent years. The former Redskin may still latch on as a situational player.
Doug Pensinger/Getty Images

After tearing his patellar tendon in 2011 (his second season-ending leg injury is as many years), Jim Leonhard's career is in jeopardy. Leonhard isn't all that athletic to begin with, and a damaged leg could be disastrous.
However, Leonhard is a smart player with good leadership ability, so he may still find a job. He can captain a secondary, can contribute on special teams and was a key contributor to the Jets defense when healthy.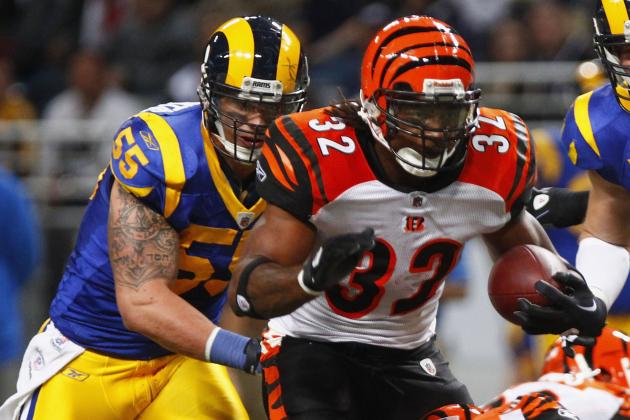 Whitney Curtis/Getty Images

Cedric Benson was the Bengals' workhorse the past few years, but he isn't a starting-caliber running back at this point. Nearing the 30-year mark, Benson has lost his burst and is, at best, a situational power back.
The former No. 4 overall pick's only chance at a job is injury. Most teams are comfortable with their running back depth chart, and Benson isn't special enough to warrant a ton of interest.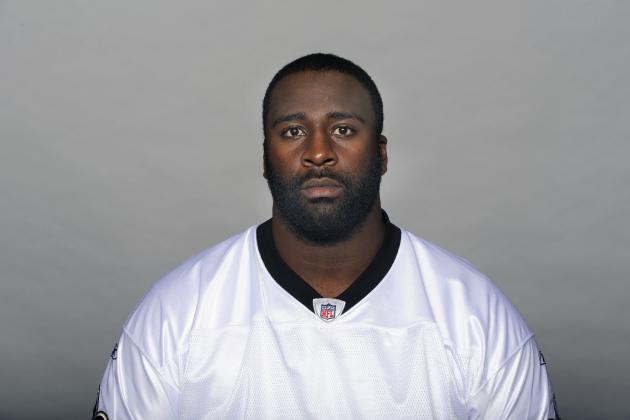 Handout/Getty Images

A pure run-stopper, Aubrayo Franklin's market is limited by his own one-dimensional play. The 6'1", 315-pound Franklin can play in both a 4-3 or 3-4 scheme, but he will provide help in only one area.
Fortunately, Franklin is a pretty good run-stopper. He isn't dynamic enough to be a starter, but as a rotational player, he's good enough to warrant a one-year contract.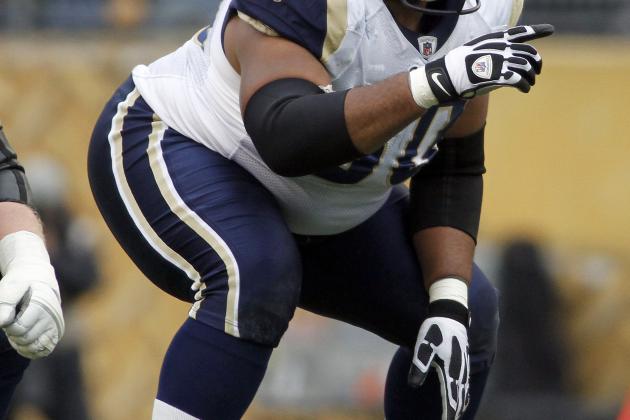 Justin K. Aller/Getty Images

At one point, Jason Brown was among the NFL's best centers. The former Ram and Raven is still talented, but he needs to dedicate himself to the game.
Brown's ability to play center or guard is crucial. Teams could use him as depth at either position, and if he works hard, he can become a great starter once again in the league.
The 29-year-old Brown is a low-risk, high-reward option.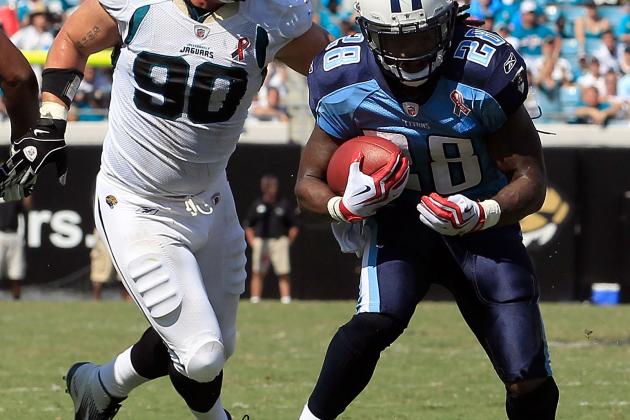 Sam Greenwood/Getty Images

With experience in both 4-3 and 3-4 defenses, Matt Roth appeals to a wide variety of teams. Unfortunately, Roth is fairly one-dimensional in both schemes.
In a 3-4, Roth will struggle to play in coverage and will always struggle to provide pressure in the pocket. Still, Roth is excellent against the run and could rotate onto the field.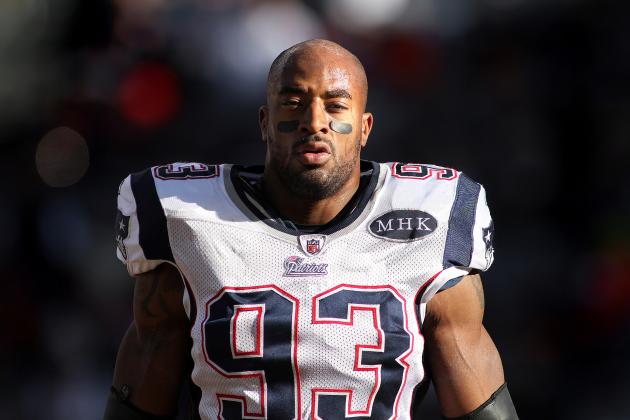 Marc Piscotty/Getty Images

With 10 sacks in 14 games, Andre Carter actually put together a solid 2011 season. However, the 33-year-old has warranted little interest in the free-agent market.
Carter isn't really a dynamic pass-rusher, and he's only average against the run. With that said, Carter would be an upgrade for many NFL teams, and he should have been signed by now.
He probably will be once some ends fall to injury in training camp.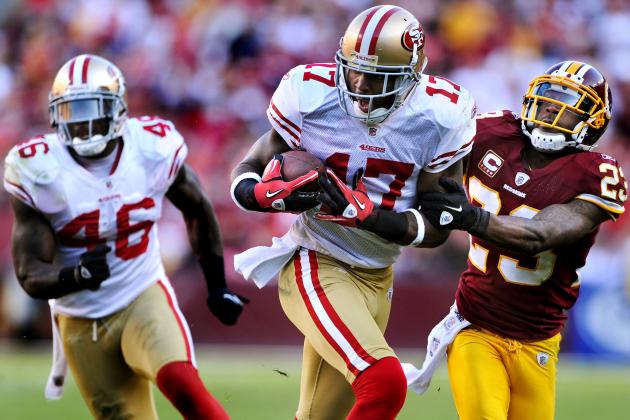 Patrick Smith/Getty Images

An incredible talent, Braylon Edwards has underachieved for most of his career. Edwards is known for off-field character issues, but he has much to offer an NFL team.
Released by the Niners after an injury-plagued and disappointing 181-yard 2011, even if he isn't consistent enough to be a No. 1 option, Edwards can be a great No. 2.
Edwards is simply too talented not to be on an NFL roster.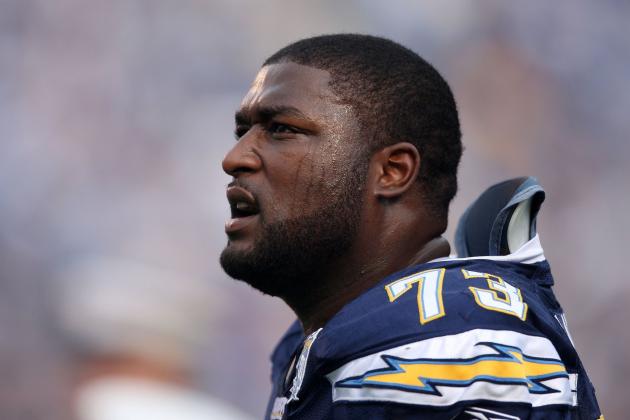 Donald Miralle/Getty Images

Sure, Marcus McNeill has injury concerns, but he's an above-average LT when healthy and could be elite at right tackle.
With many teams needing line help, it seems likely that one will take a chance on McNeill, a two-time Pro Bowler in San Diego.
If he's healthy, he'll provide a huge boost. If not, well, the team didn't lose much either.