Top 5 Young Players in World Football Right Now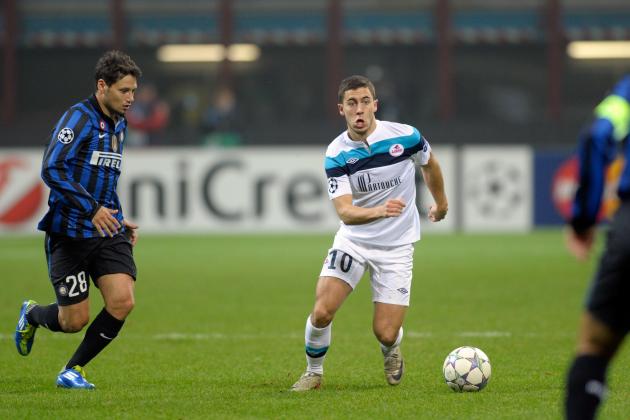 Claudio Villa/Getty Images

Nowadays, players have shown that age is just a number in football. Despite being under 21 years old, the youngsters are becoming cornerstones of their teams, which happen to be some of the best in the world.
Regardless of their position or nationality, players like Eden Hazard are taking over and proving themselves in the toughest leagues.
Let's take a look to five of the most dominant young footballers.
Begin Slideshow

»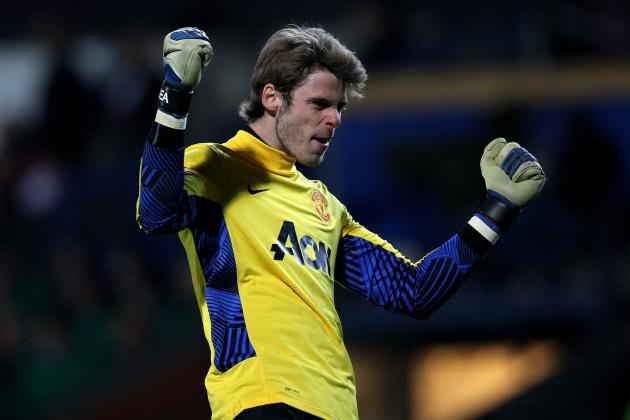 Alex Livesey/Getty Images

When David de Gea got to Manchester United he had quite a feat to accomplish: take over Edwin van der Sar's place.
It wasn't easy for the Spanish goalkeeper, who struggled and received criticism from media. But for the 21-year-old, those comments made him stronger and he proved why Sir Alex Ferguson trusted him.
The match against Chelsea was key for David; he turned his game around and became a cornerstone of Manchester United in the Premier League and the UEFA Europa League.
His performance was worth two caps with Spain's first team.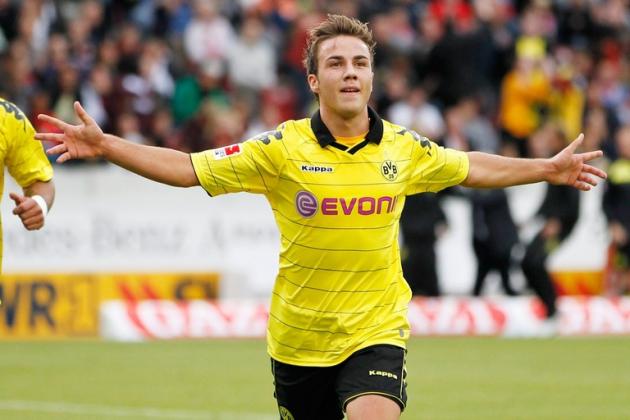 mario-goetze.com
At age 19, Germany international and Borussia Dortmund midfielder Mario Göetze will play this year's Euro—and it's not by coincidence.
He debuted in November 2010 with the national team, and just three months later he scored his first goal, becoming the youngest German to do so since 1954.
With his club, Mario has had stellar performances. This season he scored seven times in 25 matches, including Bundesliga and DFB Cup games; the Black Yellows won both.
Göetze will have a shot at the Euro 2012, and even when he might not play as much—players like Mesut Özil are more experienced—he can make a difference when coming in as substitute, as he's unbalances the defense due to his strength and speed.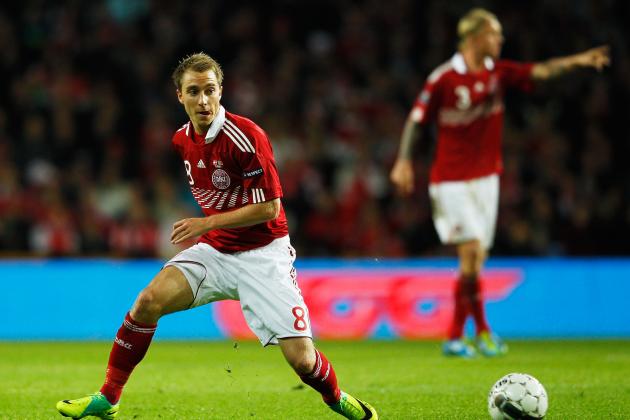 Paul Gilham/Getty Images

Christian Eriksen has become a key player for Ajax. He's fast, controls the ball in style and shoots with both feet.
The 21-year-old midfielder has won the Eredivisie twice and was named Danish Football Player of the Year and Young Player in The Netherlands in 2011.
Eriksen has also played in the UEFA Champions League, where he recorded two goals and one assist.
One of his greatest abilities is to break the lines either from the sidelines or the center of the field. Several Premier League clubs have been scouting the Dane.
Claudio Villa/Getty Images

Recently acquired by Chelsea, Eden Hazard comes from French club Lile, where he made quite an impression, especially in the last of his five seasons.
While Hazard was linked with United and City, he managed to score 20 goals—one short from top scorer Olivier Giroud—and registered 15 assists—best of the tournament— in 38 Ligue 1 appearances.
He was named Player of the Year for the second time in a row, which set him as the second footballer to accomplish the feat.
In his last game with Lile, May 20th 2012, he scored his first career hat trick, against Nancy.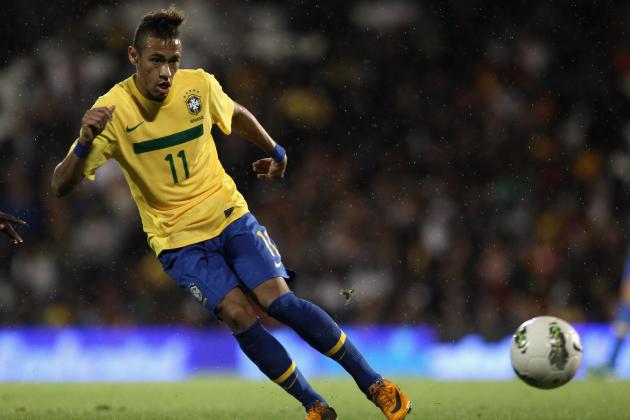 Clive Rose/Getty Images

At age 20, Neymar has become one of the youngsters to follow despite playing in his native Brazil rather than in Europe.
Born in Sao Paolo, he's been part of Santos since his youth days back in 2003 when he was 11 and made it to the first team in 2009 at age 17.
He has hoisted the league trophy three times—from 2010 to 2012— and the Copa Libertadores in 2011; in both competitions he was named Best Player.
Neymar has recorded 107 goals in four seasons—181 appearances—with the Brazilian club and has played from the start the 16 matches to which he's been called for with the national team and has scored eight times, including one against the United States in his debut with the first team.
In 2011 he received the Puskás Award after scoring his first of two goals against Flamengo in July.
His style of play is simple: joga bonito. This brings us to his skills, which are very similar to those of Ronaldo and Ronaldinho, both when attacking and creating strategies to move forward.