WWE: Today's Top 10 Best Technical Wrestlers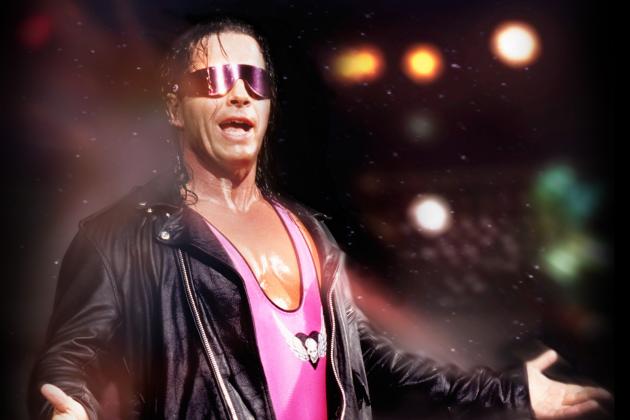 Photo courtesy of wrestlingvalley.org
As a longtime wrestling fan and former amateur wrestler myself, it's hard to not enjoy the more technical wrestlers. After getting back into watching wrestling again the past couple of months, it's been obvious to me there are a lot of very talented technical wrestlers on the roster today.
These guys are today's equavalent to Shawn Michaels, Bret Hart and Owen Hart of the past. These are the guys who, while not the best on the mic or the biggest and strongest, can sell a match well as the most technical wrestlers out there.
Begin Slideshow

»
"The Show-Off" has always been one of the better technical wrestlers in WWE. However, the original spirit squad member has truly shown his colors lately as Dolph Ziggler.
In every match, he shows a good mix of speed and power, but he can tell a story with the technique he has been working on since his start.
Part of what makes a great technical wrestler is his ability to carry a lesser wrestler. Sin Cara is one of the worst wrestlers in the WWE technically, and in the match above, Del Rio carries him much like Bret Hart used to carry guys and makes this match look legit.
Cody Rhodes comes from one of the best wrestling families of all time and has continued to carry on the tradition. However, unlike his father or his brother, he has made his living more as a technical wrestler than as a powerful wrestler.
Cody has great mic skills, but can truly carry a match and is at his best when he is relying on his technique.
Christian has made his career by being one of the top technical wrestlers in sports entertainment. He isn't overly big, strong or fast.
However, his intelligence, cunning and underrated technique has made him one of the greatest mid-card guys of all-time.
This may sound crazy to some that Sheamus is a top-notch technical wrestler. While he is one of the largest and most powerful guys on the roster today, he still is one of those guys that can sell a match, and his overall power and technique makes him a top-notch wrestler all around.
Jack Swagger is a former wrestling All-American from Oklahoma who is just a plain beast. On top of that, he is one of the most technically sound big men to have ever set foot in a WWE ring, and his amateur background shows in every one of his matches.
Jericho has been blessing our televisions as a wrestler for over 15 years now and is arguably one of the best technical wrestlers of all time.
His size and athletic ability have been trumped by almost every wrestler out there, but he always finds himself in the title picture because of his technical talent.
This one may be a bit of a surprise, but Orton has the athleticism and size most look for in a main event talent. He has continuously seen himself in the main event picture because his technical talents match his athleticism though.
As a third generation superstar, there are few better than Randy Orton.
Part of what makes CM Punk so good is his edgy gimmick, but the real thing that makes him the best wrestler today is his mix of his technical wrestling to go along with his ability to tell a story on the mat.
Punk will continuously be in the world and WWE title picture because of his traditional technical abilities.
When the only guy who even comes close to your technical wrestling ability is the WWE Champion, you know you are in good company.
For a while there, the WWE had it right with Punk and Bryan having belts. However, this will be the best rivalry in a while in WWE and will remind people of Bret and Owen Hart.