5 Ways the Detroit Tigers Can Pull out of Their Early Season Funk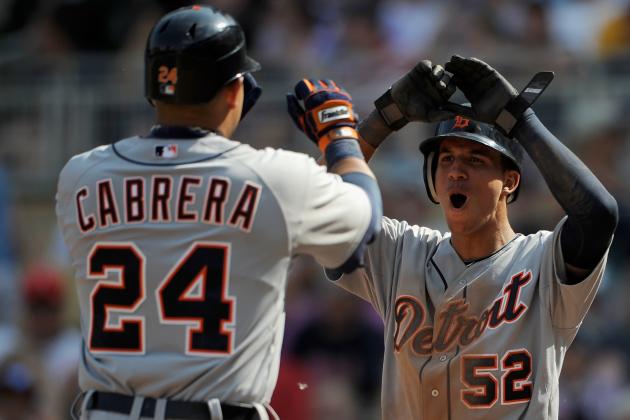 Hannah Foslien/Getty Images

As May comes to a close, the Detroit Tigers find themselves trailing slightly in the AL Central Race. As of Monday night, the Tigers stand four games behind first place Cleveland Indians.
After so much hype was built during the offseason and a 5-0 run that began the season, the Tigers are currently one game behind .500, a spot they are familiar with. In 2011, the Tigers entered All-Star weekend at the .500 mark and turned that into a near World Series run that was cut short by the Rangers.
With a few small tweaks, the Tigers can easily escape the spring month funk, turn on the afterburners and become the AL powerhouse that so many analysts have predicted these past few months.
Begin Slideshow

»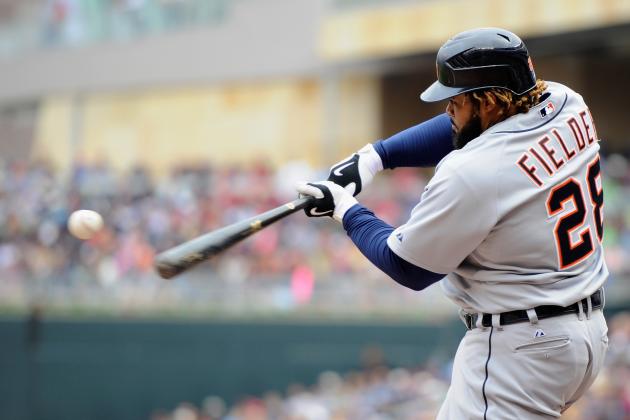 Hannah Foslien/Getty Images

$214 million.
Over the nine-year span Prince Fielder's contract covers, that averages out to about $24 million a year. Spending that kind of money ensures a club has faith that player will step up and dominate the league for a long time.
While it is only 2 months into the season, a side-by-side comparison shows he is off to a slower start than normal. At this time in 2011, Fielder was hitting .281, slightly lower than his current .317 average. However, Prince has only hit seven home runs with 28 RBI, slightly down from last year when he had 11 HRs and 42 RBI.
Prince has been a slow starter over the past few years, but if this type of batting continues into the All-Star Break, I would begin to worry when the dominant bat we have seen in the NL these past few years will show up.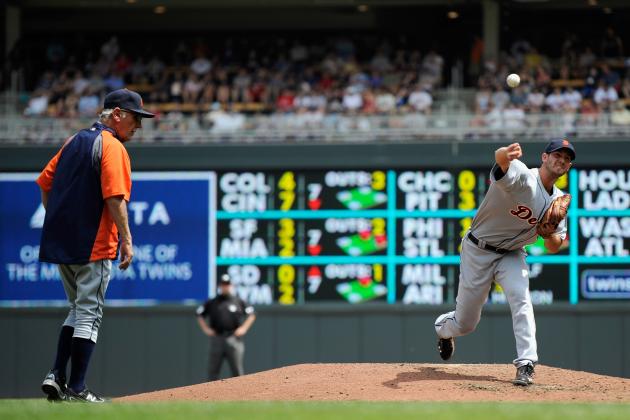 Hannah Foslien/Getty Images

When it comes to the Tiger's pitching staff, Justin Verlander is the poster boy. Every time he steps on the mound, batters know they won't be making much contact that night. Sadly, he can't pitch every night, or else there would be no worries where the Tigers are in the standings.
The Tigers have made at least one smart acquisition, however. Doug Fister has become a consistent starter that can shut down lineups. But beyond Fister and Verlander, the Tigers starting rotation has a few holes they need to fill.
Rick Porcello has been in the starting rotation for the past few years but hasn't had a breakthrough year yet. Over the past three years, Porcello hasn't finished with an ERA under 4.75. In comparison, Verlander's past three years pitching haven't ended with an ERA above 3.8. With more consistent outings in the future, Rick Porcello can easily join the ranks of Verlander and Fister as dominant starting pitchers for the Tigers.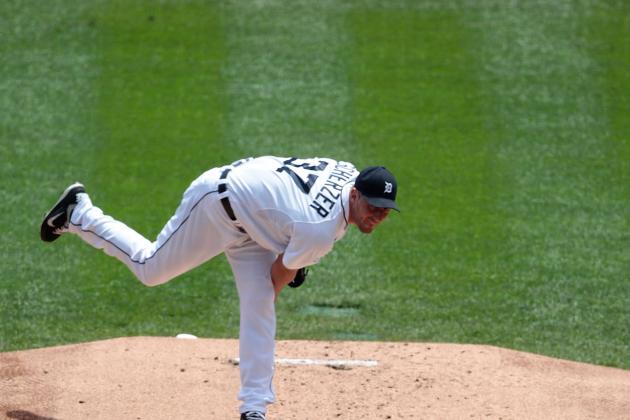 Leon Halip/Getty Images

While on the topic of starting pitchers, Max Scherzer is another pitcher who can use improvement to better the Tiger's current record.
Alongside Rick Porcello, Max Scherzer has stayed above a 4.6 ERA over the past three years, with this year's ERA currently at 5.67. Batters loosen up when they see Scherzer on the mound. They know he has a few good pitches with him but tends to hang balls over the middle, allowing power batters to tee off on him.
Scherzer needs a few small pitch changes and a change to pitching strategy. We want him to get batters to chase his pitches, not the other way way around. More batters chasing pitches leads to more strikeouts, less runs scored and more victories.
If both starting pitchers that are struggling can turn it around before it gets too late, our five-day pitching rotation can become one of the most feared in the MLB.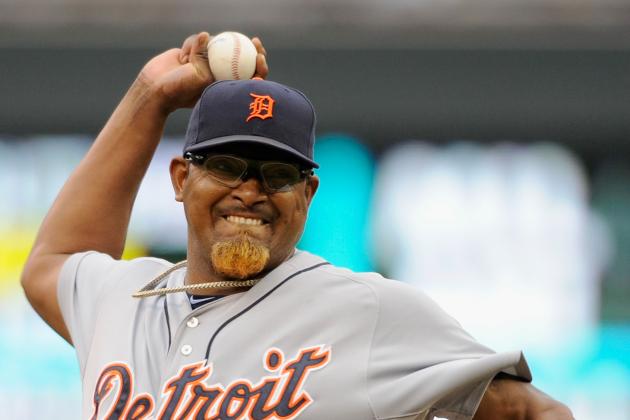 Hannah Foslien/Getty Images

All statistics aside, the Tigers could stand to find another closer that doesn't bring almost every save situation to the last pitch.
I was perfectly happy watching Jose Valverde complete every save opportunity last year, and I am happy to see he already has nine this season. But it would put many Tiger's fans, including mine, at ease if every time Valverde stepped on the mound if he didn't put runner on base and let in a run or two.
These do-or-die situations seem to be where Papa Grande thrives, and no one will argue that he is one of the most dominant closers in the game. But it wouldn't kill him to complete more saves without allowing any runs.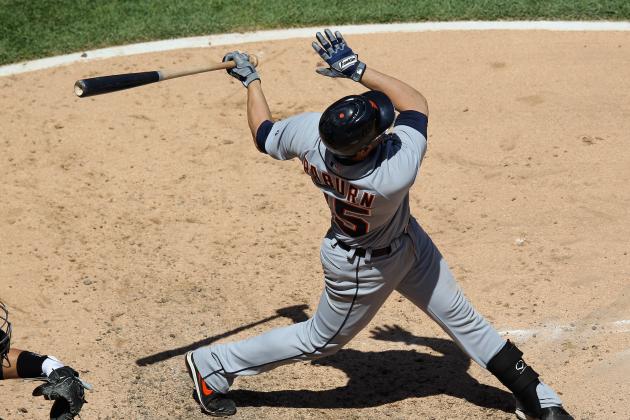 Jonathan Daniel/Getty Images

This one is key. Miguel Cabrera and Prince Fielder can't do it all on their own. With seven other batters in the lineup and three of those (Delmon Young, Alex Avila and Brennan Boesch) being power hitters themselves, the Tigers' bats can be much more dominant than they are now.
Thankfully, Austin Jackson has revised his batting stance, which resulted in more consistent hitting and less strikeouts. With Victor Martinez out for probably the entire 2012 season, Delmon Young and the rest of the lineup has to step up and play the plate as smart as possible.
If the Tigers can stay away from dangerous pitches that can result in numerous strikeouts and wait for the pitches they can turn on, they can become the powerhouse everyone feared last year.
With the combination of starting pitchers delivering late into games, a closer who shuts down bats in the ninth inning and their own bats consistently making good contact, the Tigers will be poised to run through the rest of this season and be serious contenders come October.