Golden State Warriors: 5 Reasons Stephen Curry Will Erupt in 2012-13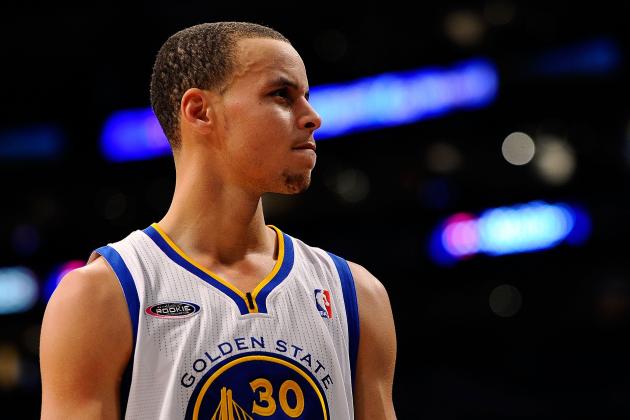 Kevork Djansezian/Getty Images

Stephen Curry played a large part in the Golden State Warrior's struggles in 2011-12.
Curry, an All-Star-caliber point guard, missed a large part of the 2011-12 season with a nagging ankle injury. It was a frustrating injury for Curry, fans and the Warriors.
A healthy Golden State roster can cause big problems for teams, so look for Stephen Curry to erupt in 2012-13.
Begin Slideshow

»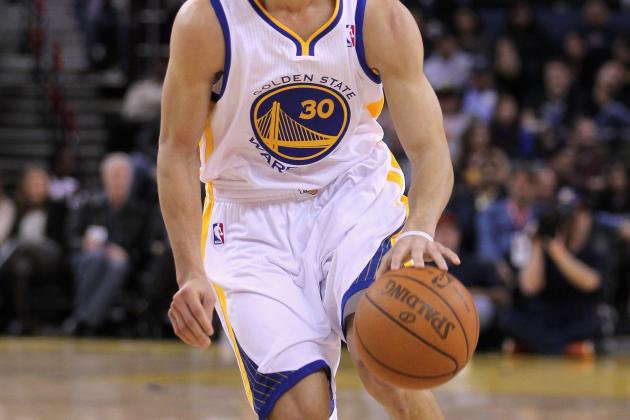 Ezra Shaw/Getty Images

Health is clearly always a big question mark for Stephen Curry.
According to the San Francisco Chronicle, Curry feels optimistic about his latest ankle surgery. After his previous surgery, Curry still had doubts on how soon he would return.
After Dr. Richard Ferkel examined Curry's ankle, only loose debris and scar tissue had to be removed. Curry expects to be fully healthy for training camp in October.
Health will still be a question for Curry heading into the 2012-13 season, but the results of his surgery has to bring optimism to the Warriors.
Andy Lyons/Getty Images

The 2012 NBA draft will be crucial for the Golden State Warriors.
By tanking the end of the season, the Warriors look to secure a lottery pick in the top seven. According to ESPN, the Warriors are proposing a trade with the Utah Jazz to make sure the team can have this pick.
The Warriors are one or two players away from being a very dangerous team. Small forward is the biggest hole for Golden State, and Harrison Barnes is the ideal fit.
Barnes is prolific scorer, and if he can work on his defense, Barnes has star potential.
The Warriors also have San Antonio's first-round pick from their trade for Stephen Jackson. A backup point guard or defensive big man can be a solid pick.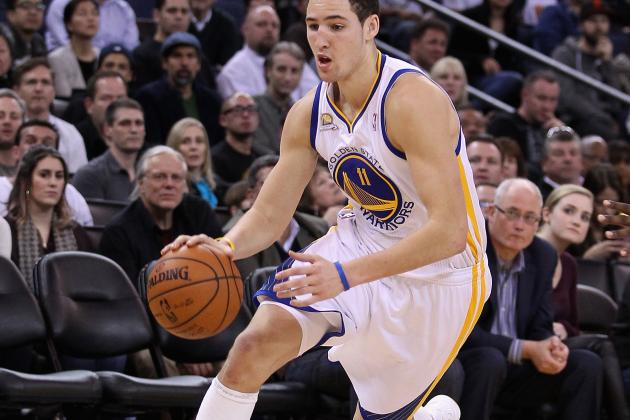 Ezra Shaw/Getty Images

The warriors have young players with potential, whose progress will be crucial to both Stephen Curry and the Warriors.
The Warriors are full of youth. Klay Thompson and Jeremy Tyler's progress will be key for Curry.
Thompson, voted to the NBA's All-Rookie team, is a deadly sharp shooter. The rookie was called on big-time after Monta Ellis was traded and averaged 12.5 points per game while shooting 41.4 percent from long range.
Tyler, another rookie, doesn't have huge numbers, but he does have a huge upside. Tyler only averaged 4.9 points and 3.3 rebounds per game in limited minutes. However, in April, when Tyler had more minutes, he averaged 8.9 points and 5.9 rebounds per game.
These rookies' progress will be huge in Curry's success and could be big players for the Warriors' future.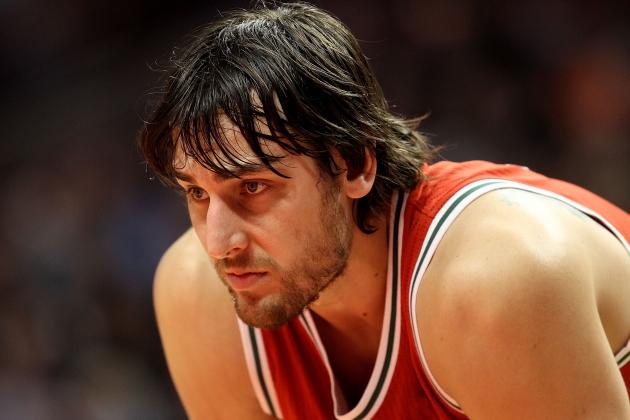 Jonathan Daniel/Getty Images

The Warriors expect big production out of Andrew Bogut after trading Monta Ellis to get him.
Bogut is the force the Warriors needed down low. Unfortunately, an ankle injury never let Bogut wear a Warriors uniform in 2012.
In late April, Bogut had successful knee surgery and is expected to be fully healthy by training camp in October.
Bogut will soon be grabbing rebounds and becoming a great pick-and-roll tandem with Stephen Curry.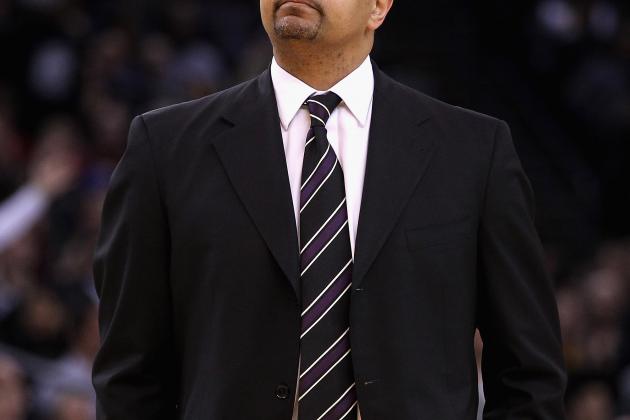 Ezra Shaw/Getty Images

Stephen Curry was a big reason the Warriors hired Marc Jackson as their head coach.
Jackson, a former elite point guard, was brought in to mentor Curry.
Curry has shown he can score and be more of a pure point guard. Jackson is here to hone his point guard skills, as the Warriors surround him with more weapons.
Marc Jackson must continue to help Curry grow as a point guard and make him flourish in his offense.