WWE: The Big Show and 9 Other Wrestlers Who Are Going the Wrong Way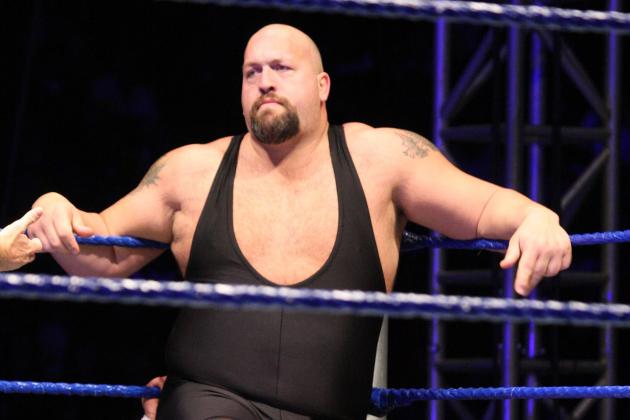 Gallo Images/Getty Images

With the Big Show getting a main-event roster push recently that could completely stop the steam that the WWE has been building up since WrestleMania 28, a question needs to be raised:
What other wrestlers are moving the wrong way in the WWE?
From veterans to newbies, there are wrestlers throughout the roster who are not being used to their full potential and are getting pushed the wrong way by the WWE.
Here are 10 WWE wrestlers who are going the wrong way.
Begin Slideshow

»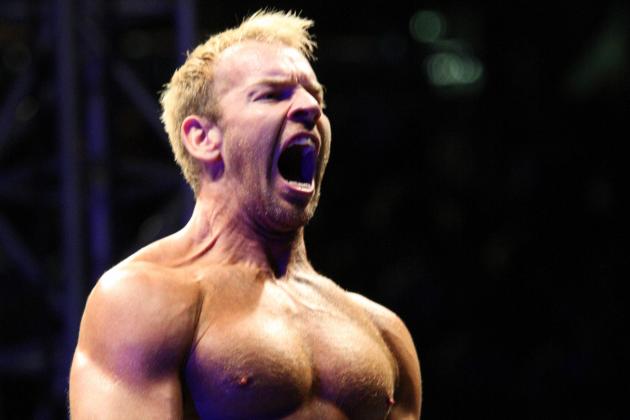 Gallo Images/Getty Images

Christian moving the wrong way is just a small problem compared to everyone else on this list.
Recently coming back from injury, Christian was able to capture the Intercontinental championship. Christian is great on the mic and a great wrestler. He also gets a good reaction from the audience now that he has come back.
The problem with Christian is that he has come back as a fan favorite.
Christian shines when he is a heel, and while the WWE using Christian in what will hopefully be a feud with Cody Rhodes may turn out to be a good idea, Christian's full ability lies in how well he can work the crowd and get a negative reaction.
Should Christian come back and once again be put into the main-event spotlight where he was before he got injured? That is something that can be argued. However, without a doubt, Christian has an ability to get a negative reaction from the crowd and really help put over his opponent.
The WWE not capitalizing on his heel ability only hurts the full potential of Christian's return.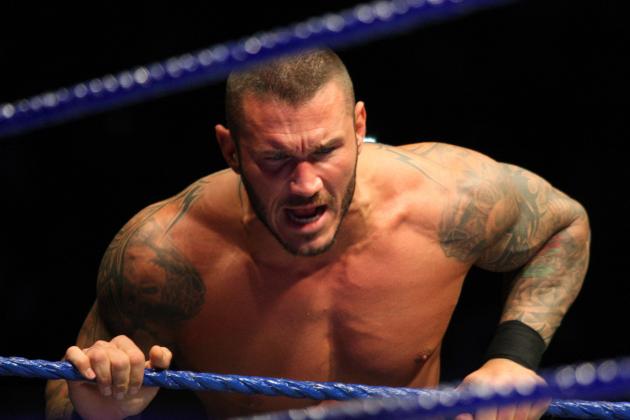 Gallo Images/Getty Images

Whether you like him or not, there is no denying that Randy Orton is a fan favorite. When his music hits, the crowd goes nuts.
Even with such a big fan following, though, Orton has done relatively nothing since the beginning of the year.
He was thrown into a sloppy feud with Kane just so he could be in a match at WrestleMania 28. It was also a match that he lost.
He also missed out on a chance to be the new No. 1 contender for the world heavyweight championship, losing a triple threat match to Alberto Del Rio.
If Randy Orton is such a fan favorite, why is he not more involved with the World heavyweight championship? Why waste a No. 1 contender spot on Alberto Del Rio when the majority or the fans would have rather seen Sheamus vs. Orton?
With Randy Orton being such a popular wrestler, the WWE needs to give him more of a push forward before the viper slithers away.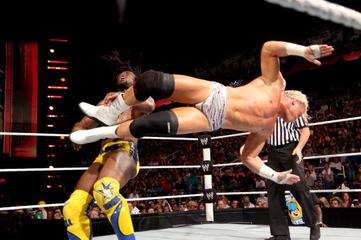 Photo Courtesy of WWE
Dolph Ziggler went from being a member of the Spirit Squad to a World heavyweight champion. Now whenever we see Ziggler on TV, it is usually in a smaller role and he is accompanied by Jack Swagger and Vickie Guerrero, with Vickie acting as Ziggler's mouthpiece.
The problem with this is that Ziggler doesn't need a mouthpiece.
Has anyone in the WWE office bothered to watch any of the Z! True Long Island Story episodes where Ziggler makes an appearance? Have they bothered to watch any of the WWE Download episodes?
Ziggler clearly has the potential to be dominant on the mic.
His in-ring ability is also something to speak of. Ziggler is quick, precise, and knows how to take a bump. With the potential to excel both in the ring and on the mic, it seems like an easy choice to push Ziggler forward into main event status.
Yet the WWE has sent Ziggler backwards. He went from main eventing when he was the World heavyweight champion on SmackDown, to being thrown in a lackluster heel stable with Jack Swagger.
Ziggler should be getting pushed into main-event matches. Instead he has to deal with Vickie and Swagger holding him down.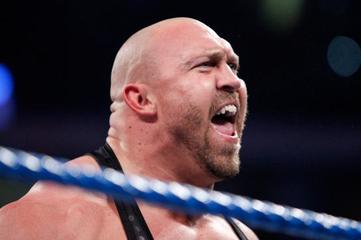 Photo Courtesy of WWE
Somebody needs to feed Ryback.
I don't mean with these simple squash matches that he keeps getting, I'm talking about a real match.
The squash matches that we see Ryback in every week do show of the wrestler's strength. However, they're only so many times in which we can see Ryback slam and beat up no name wrestlers over and over.
Why not give Ryback a real match? Kane, for example, could be used as a potential opponent for him.
Ryback could become a similar wrestler to Batista or Goldberg. But if the WWE constantly gives him squash matches, how much longer will the fans stay interested in this goliath?
Ryback wants to be fed. Instead of the WWE feeding him an actual opponent, they are starving him by denying him any true competition.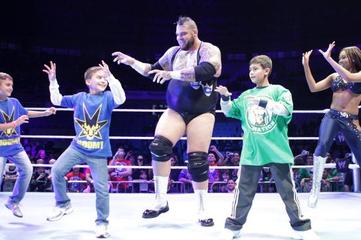 Photo Courtesy of WWE
Like Ryback, Brodus Clay is also being denied real competition. Clay's Funkasaurus gimmick may have turned some people off at first, but by now Brodus gets a good reaction from the crowd.
So when will the WWE decide to give Clay a real competitor?
They have slowly started easing him into real competition, but when we see Clay make short work of Ziggler or the Miz, what are we as fans left to think? Both were at one point champions, and Clay was able to beat each competitor relatively easily.
Another problem with the squash matches that Clay has been involved in is that it leaves fans wondering what the wrestling potential of Clay is. Sure, we have seen some of his moves, but unlike Ryback, who has demonstrated his dominant strength with his squash matches, what has Clay shown us?
Yes he can dance, but can he wrestle?
The WWE needs to decide if Clay will be just some dancing gimmick or a legitimate wrestler.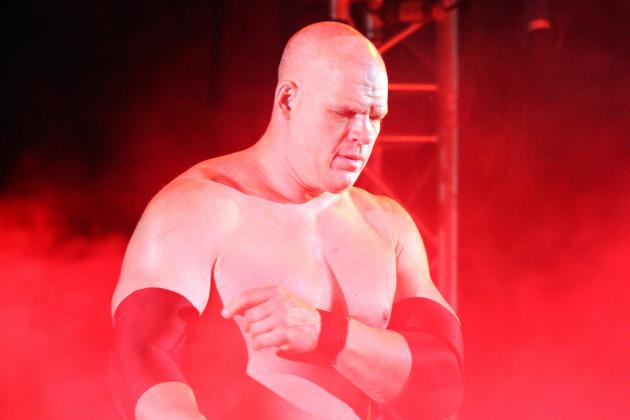 Gallo Images/Getty Images

When Kane came back as a monster, mask and all, it was a good move by the WWE. Over the years Kane had lost his momentum and re-introducing him as a monster was a great move. At the same time the WWE seems to be confused with what to do with Kane.
Why bring back Kane as a monster, just to have him lose?
When Kane first came back he would feud with John Cena on Raw and would seemingly dominate him on a nightly basis on Raw. However, whenever the two would actually face off in a wrestling match, Cena would come out on top.
Right before WrestleMania 28, Kane would begin a new feud with Randy Orton. Kane would win the match at WrestleMania 28, but would end up losing in the end to Orton at Extreme Rules.
Having him come back as a monster just to lose doesn't really make Kane seem like a monster at all.
Why not have Kane win a championship and show that he is truly a dominant force?
Or the WWE could have had Kane feud with a younger wrestler such as Ryback or Brodus Clay and used his experience to help bring a younger wrestler up through the roster.
How can Kane be a monster when everyone seems to be able to beat him?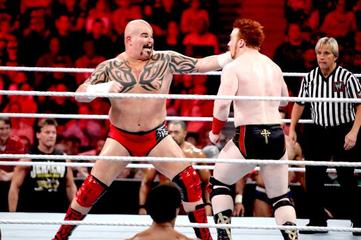 Photo Courtesy of WWE
Lord Tensai has the potential to be a monster in the WWE. With unique moves, and clearly the skill required to be a main-event wrestler, Tensai has something else holding him back.
When Tensai debuted in the WWE, we were at one point reminded that he had been a WWE wrestler before, but had left to wrestle in Japan, where he would dominate.
Why are we suppose to care so much that he was dominant in Japan? It's great that he was successful, but now that he is in the WWE, what does his history in Japan have to do with anything?
They could have brought Tensai back as Albert, and he could have easily gotten the same reaction from fans that he is getting now. Instead they choose to portray him as some type of Japanese Lord.
How long can that last before it gets old and stale?
And why does such a dominant wrestler need an assistant? Sure it's tied into the whole Japanese lord aspect of Tensai, but it adds cheapness to the potential monster Tensai should be, especially when his assistant Sakamoto gets involved by attacking his opponent when given the opportunity.
Tensai has great in-ring ability, but will the Japanese lord gimmick hold him down?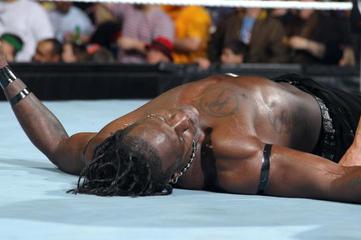 Photo Courtesy of WWE
R-Truth was a fantastic heel. His crazy personality who saw an invisible kid named Little Jimmy was hilarious. Truth could work the crowd as a heel, for example, when he dressed up as a confederate soldier. Something happened, however, and R-Truth was removed from his heel act.
He got suspended for 30 days, and when he returned the WWE decided give Truth a push back to being a fan favorite. Instead of being a heel who was driven crazy by little Jimmy, he became just a crazy wrestler who sees an invisible child.
It went from hilarious to creepy.
Truth doesn't get nearly the same reaction he once did when he was a heel.
Before Truth got suspended, he has been in a short feud against John Cena for the WWE championship, and when that was over, he had formed a dominant tag team with the Miz. The two wrestlers would cause havoc throughout the WWE until Truth got suspended.
Truth went from being a main event heel to a second-rate face.
Now we see Truth in useless backstage gimmicks, and competing in a weak tag team division with Kofi Kingston.
The WWE deciding to keep Truth as some crazy good guy instead of an insane villain is the wrong way for R-Truth.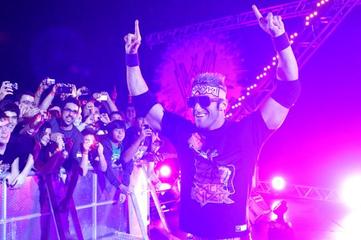 Photo Courtesy of WWE
Zack Ryder's situation is different from most wrestlers on this list. Whether you like the Woo Woo Woo Kid's gimmick or not, there is no denying his popularity.
Ryder was able to use YouTube to gain popularity which, at its peak, would lead Ryder to a short U.S. Title run.
For some reason however, the WWE would decide that Ryder needed to be buried.
It would start with Ryder getting beaten up by Kane almost weekly on Raw, which would cost him his U.S. title. Then on the grandest stage of them all, WrestleMania, Ryder would get kicked in the bro nuts by Eve, costing Team Teddy the match.
The WWE would show Ryder less and less on TV, and currently Ryder hasn't been on Raw for at least a couple weeks now.
What makes Ryder's situation different from most of the other wrestlers on this list is that Ryder clearly has a big fan following, yet the WWE fails to give the fans what they want, which is Ryder in action on Raw.
Why the WWE fails to cash in on Ryder's success, and instead chooses to bury the YouTube star is something of a mystery.
Is the WWE moving the wrong way with Zack Ryder?
You know it.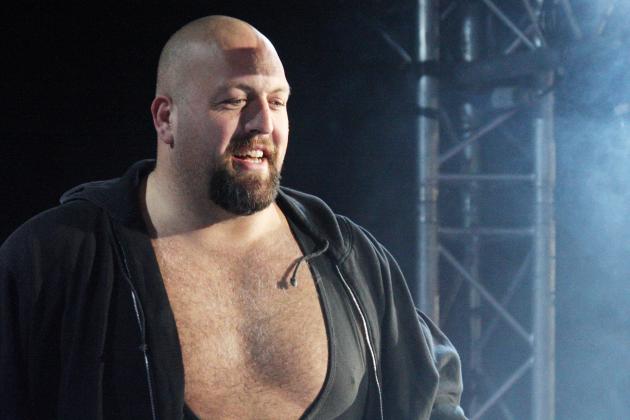 Gallo Images/Getty Images

The Big Show, without a doubt, is clearly going the wrong way.
Before Show got his recent push, he was in a feud with Cody Rhodes which lasted way too long. Rhodes and the Big Show did not match up physically.
It was great to see Rhodes come out on top of the feud, winning the Intercontinental championship back from Big Show, but the feud itself did nothing for either wrestler.
The Big Show would have done much better matched up going against a bigger wrestler such as Mason Ryan or Ryback.
Now that the Show/Rhodes feud is over, the Big Show recently got a main event push, and is now taking on John Cena at No Way Out.
The problem is that we have already seen this. Did we not see Cena deliver the Attitude Adjustment to both Big Show and Edge at the same time at WrestleMania 25?
What could The Big Show do now that we haven't already seen? He is a one-trick pony, and we have already seen his trick time and time again.
Why was such a push wasted on the Big Show? At this point Show would do better serving as a midcard wrestler, helping improve the younger talent on the roster.
Instead the WWE choose to push Big Show back into the main event, which will more than likely result in a stale and boring match between Show and Cena at No Way Out.
Who are your top ten wrestlers that need a fix? Comment below and share your thoughts!