WWE Memorial Day Tribute Part 1: Top 10 Most Patriotic Wrestlers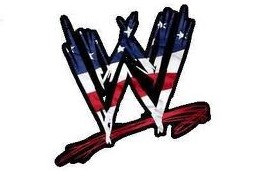 Courtesy wwezone.com
Happy Memorial Day, to my fellow Americans.
This is the time of year that we pay respect and thanks to everyone that has served in any form of U.S. military.
It is also a time to shamelessly piggy-back off of the holiday and come up with "Top 10" most patriotic (insert subject here) lists. For the first part of my two-part series, I decided to list the most patriotic wrestlers.
Please note, I realize that there have been wrestlers representing almost every country out there and to me they are all patriots of their respective countries. However, since this is a U.S. holiday, I will be focusing solely on wrestlers with a American patriot theme.
Over the years, the WWE has served us up with some very gimmick-driven characters. However, only a handful have been given a pro-America gimmick.
I now present to you my Top 10 Most Patriotic Wrestlers. Keep in mind, I may not have listed your favorite patriot and if that's the case, feel free to list them in the comments section.
Begin Slideshow

»
John Cena is not only the face of the WWE, but a proud American.
He has continued to show his support for the troops year after year.
However, this moment may be his most defining.
Ultimately, he was chosen to announce Osama Bin Laden's demise to the fans in attendance of WWE's 2011 Extreme Rules pay-per-view.
Even prior to his most recent WWE run, The Rock showed his patriotism by being the first Attitude Era star to don the Red, White, and Blue in his logo.
The song may sound familiar, but before it belonged to the Olympic Gold Medalist Kurt Angle, it was home to The Patriot.
Not only was did The Patriot carry an American flag, but his attire was also Red, White and Blue.
Yes, it does get better; his finishing move was a shoulder block off of the top rope known as "The Patriot Missile."
Make no bones about it, JBL represents everything overseas fans hate about America.
So much so, he was selected to sing "God Bless America" when the WWE went overseas.
Ultimately, this move was inspired by Nikolai Volkoff's gimmick.
In case you are unaware, Volkoff was a Russian heel who would attempt to sing the Russian national anthem prior to every match he was in.
Yes, Bradshaw is a proud American, but he is not anywhere as ignorant as his gimmick would lead you to believe.
Hulk Hogan was long gone from the WWE and they were in dire need of an American hero.
Enter the Lex Express; the WWE decided that Lex Luger would be their next All-American star.
During this time, Lex started the "Call to Action" campaign. The plan was to have Luger tour America to rally support for a title shot against Yokozuna.
Essentially, the WWE wanted to use American fans as a gauge to see if Luger had the same popularity as Hogan.
Even after this heart-wrenching video, the WWE soon realized Luger was good but nowhere near the stature of Hogan.
Whether he was "A Real American" or "American Made," one thing is for sure The Hulkster loves America.
During his tenure with both WWE and WCW, Hogan made sure to let fans know he supported the country that created "Hulkamania."
Lets face it, you can't be more pro-America than being the only pro wrestler to have a G.I. Joe character and action figure modeled after you.
Yes, there was a time Slaughter fell off the All-American bandwagon.
However, he did come back full force and during the summer of 1991, he reclaimed his American soldier roots.
Sadly, his G.I. Joe features had way more muscles than Slaughter could ever have imagined.
Duggan has personified the American spirit throughout his career.
Much like Slaughter, he had a brief lapse in judgment and decided to become anti-America.
Ultimately, the two-by-four wielding star came back to the open arms of America.
From day one, Kurt Angle made it clear he was America's champion.
He was so patriotic, that even in the vignettes leading up to his arrival in both WWE and TNA, the Red, White and Blue was clearly present.
After this speech, I wanted to vote McMahon for president.
Vinnie Mac has proven his support for the Red, White and Blue over and over again.
Not only, did he host the the first post 9/11 event of its kind, he has continued to support the troops overseas, with special events and donations.
Overall, if it weren't for McMahon, the WWE may not have been as active with their support.