UFC 146 Results: 5 Fights to Get Edson Barboza Back on Track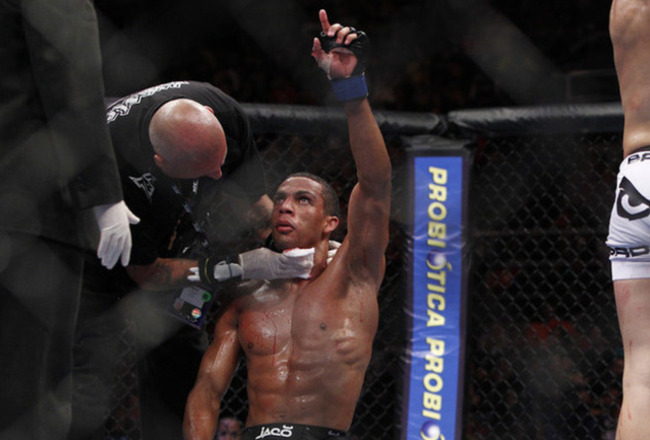 Photo Credit: Esther Lin / MMAFighting.com

Coming in to UFC 146, Edson Barboza was put on a pedestal. Veteran Jamie Varner kicked it out from under him.
With an extravagant striking arsenal and a want to stand and trade, Barboza is a crowd-pleaser. The 26-year-old is still growing as a fighter, and the loss to the former WEC World Champion will help his growth.
Barboza's next fight will serve to put him back on the winning track and inch him closer to the tall, tall ladder of the UFC's Lightweight division.
The Brazilian already holds UFC wins over three tough lightweights, so there is no need to throw Barboza a sacrificial lamb. Let's look ahead at five potential opponents that will get the fan favorite back in the 155-pound discussion.
5. Yves Edwards
Photo Credit: Zuffa LLC
Edwards is a crafty veteran who is coming off a loss of his own. The fight would be an exciting addition to any card.
Both fighters love to strike and would be a Fight of the Night contender.
Barboza matches up well against Edwards, but the fight is no sure thing, as we saw against Jamie Varner on Saturday night. It is a fight that offers the opportunity for another impressive performance against solid opposition.
It is a great fight to return to later this year.
4. Mac Danzig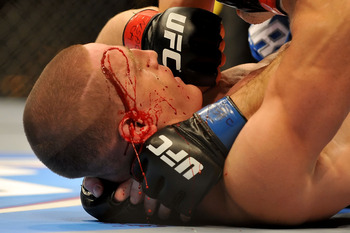 Jon Kopaloff/Getty Images
Mac Danzig offers Barboza an opponent with some name recognition to casual fans and a fighter coming off a victory.
Danzig defeated fellow TUF champion Efrain Escudero in his last outing. Danzig is another fighter who enjoys putting on exciting fights for the fans, but he also brings a respectable grappling game to the table.
Danzig would press Barboza and make him work. It would be another fight to test the other skills of Barboza and see if he is ready for the next level.
3. Sam Stout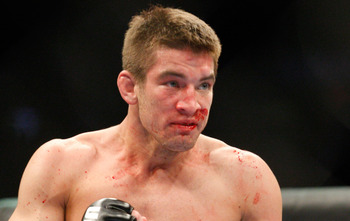 Richard Wolowicz/Getty Images
Sam Stout, while coming off of a loss, would be a great option for Barboza's next fight.
It is another fight that would stand out as a potential Fight of the Night winner. Both guys love to exchange and have power.
Stout is a tough and durable lightweight who is always ready to test his opponents in the stand-up department. While Barboza is the more flashy of the two, Stout throws hard, straight punches with bad intentions.
This would be a great fight that could be featured on FX prior to a PPV broadcast in the fall.
2. Danny Castillo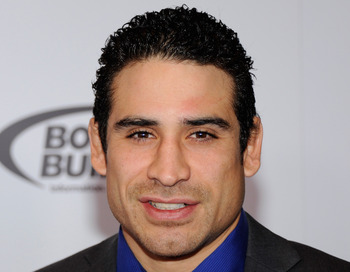 Ethan Miller/Getty Images
Danny Castillo is riding a three-fight win streak, and despite Barboza's loss, it would be a step up in competition for "Last Call."
This fight would be beneficial to both fighters. Castillo receives a much-needed step up in competition and Barboza gets a fight against someone on a multi-fight win streak. The winner would most likely receive a top 10 or 15 opponent in their next fight.
Stylistically, while Castillo enjoys striking, he brings a credible wrestling attack and a great gas tank. Castillo would test Barboza's takedown defense while Barboza would test Castillo's striking defense.
The fight would be a great test for both men, with the winner receiving a more high-profile fight down the road.
1. Sean Sherk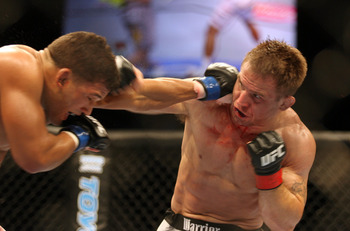 Tasos Katopodis/Getty Images
Sherk is looking for a fight. While it may not be the high profile-fight he is looking for, a fight against Barboza means a lot in the lightweight division.
Having not fought since 2010, Sherk needs a relevant fight in the division.
For Barboza, this fight should be ideal. He will have a favorable fight against a former champion in the division. If his takedown defense is on point, he can outpoint the former UFC Lightweight Champion on the feet. He will hold a distinct reach advantage and is the more technical striker.
Sherk's relentlessness and tenacity is the perfect combination to test Barboza with following his recent defeat. If Barboza can handle the pressure, it will go a long way to show not only his physical prowess, but his mental toughness in dealing with a loss as well.
This is the kind of fight that will make fans forget about the recent defeat and reintroduce Sherk to the division. Regardless of who comes out on top, the winner will receive a top 10 opponent in their next outing, and that is what both men need.
Keep Reading