New York Yankees: 7 Candidates for the MLB Hall of Fame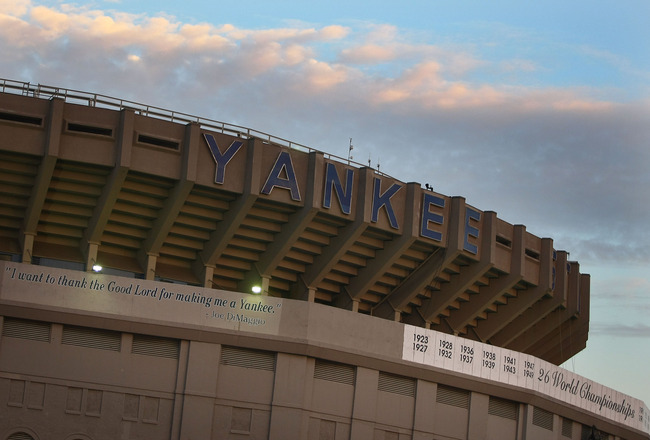 Chris McGrath/Getty Images
The 2012 New York Yankees are a difficult team to assess. They might win their 28th World Series. They might not even make the playoffs.
There are five Yankees that are virtual locks for the Hall of Fame.
Just as this year's team fate is uncertain, there are two players whose Hall of Fame chances are uncertain.
Here we go.
Derek Jeter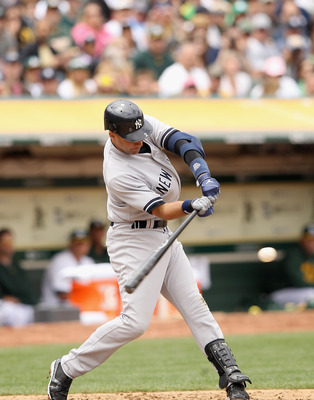 Ezra Shaw/Getty Images
Robinson Cano
Ezra Shaw/Getty Images
At the age of 29, Cano has batted .308/.347/.497, averaging 22 home runs and 94 RBIs over a 162-game season. He is just reaching his peak and figures to have at least five more solid seasons.

There are 17 second basemen in the Hall of Fame. Only Rogers Hornsby (.577) has a higher slugging average than Cano.

Ryne Sandberg, who was inducted into the Hall of Fame in 2005, averaged 21 home runs and 79 RBIs over a 162-game season while slugging .452. Cano is doing better.

If he retired today, a good case could be made that Cano is the greatest of all New York Yankees second baseman.
Alex Rodriguez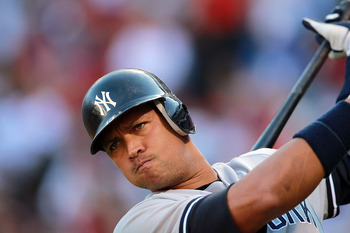 Ronald Martinez/Getty Images
Forget that he admitted using steroids. Alex Rodriguez's career will force voters to send him to the Hall of Fame.

Don't come back with the Barry Bonds situation. The difference is that Rodriguez expressed remorse. Bonds did not.

Those in power rarely show mercy to transgressors that do show remorse.

Rodriguez will finish his career with over 700 career home runs, will probably bat over .300, drive in over 2,000 runs and reach 3,000 hits. He is likely to break Lou Gehrig's record of 23 career grand slams.
Mark Teixeira
Ezra Shaw/Getty Images
This is difficult. Purists would never vote for Mark Teixeira, but he has a good chance if he has three or four more solid seasons.

At the age of 32, Teixeira has batted .280/.371/.529 with 322 career home runs. He will come close to 500 home runs. So did Fred McGriff.

Gil Hodges batted .273/.359/.487 with 370 career home runs, and he will never be voted into the Hall of Fame. Tony Perez hit .279/.341/.463 with 379 home runs and he is in.

Teixeira's future candidacy could go either way.
Mariano Rivera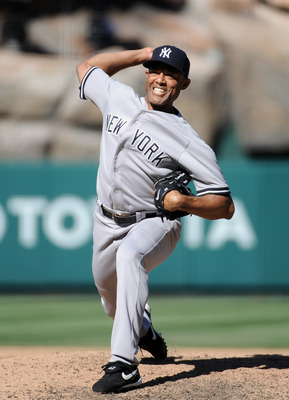 Harry How/Getty Images
Nothing has to be stated other than he is greatest closer in history. The chances of anyone matching him are slim and none.
Mariano Rivera is the Babe Ruth of closers. He is the template that others will strive to match as long as the game is played the way it is played today.
He should be named Mariano "Saves" Rivera.
CC Sabathia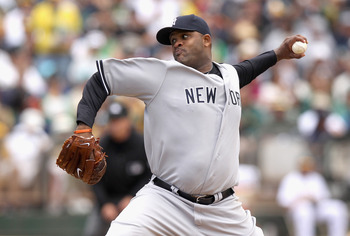 Ezra Shaw/Getty Images
Only 31- ears old, CC Sabathia has won 182 games. Sabathia joined the Yankees in 2009. He helped lead them to their 27th World Series Championship, winning 19 games that season and three more in the playoffs.

Sabathia may eclipse Whitey Ford as the greatest Yankees pitcher.

To reach 300 wins, Sabathia must win 118 games. If he averages 18 wins a season, he needs about six years to do it. He will certainly come close.

Unlike Tommy John and Jim Kaat, both of whom should be in the Hall of Fame but aren't, Sabathia is often dominating.

Sabathia will make it.
Andy Pettitte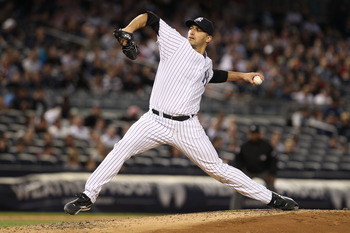 Nick Laham/Getty Images
Andy Pettitte

It will be a close call. At this point, Pettitte has won 242 games, all but 33 as a New York Yankee. He has been steady, clutch most of the time and has done well in the World Series.

Pettitte's career was longer than Ron Giudry's, but the latter had slightly better statistics.

Pettitte was a 20-game winner twice. He played on five world champions. He has a 1.355 WHIP and a 117 ERA+. Both are good, but short of the Hall of Fame.
Keep Reading

New York Yankees: Like this team?