NBA Draft 2012: Which Prospects Have Most to Lose on Lottery Night?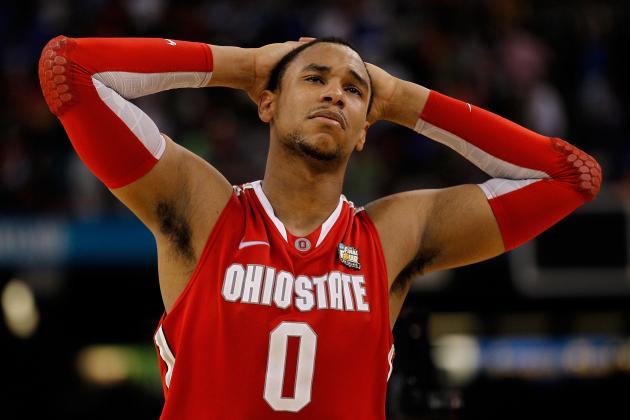 Chris Graythen/Getty Images

The 2012 NBA draft lottery will take place this Wednesday, May 30.
The way the lottery plays out will have a huge impact on where many of the top prospects in the draft will get selected.
Some players will hear their name called much earlier than most people expected.
Others will fall out of the lottery and into the later portion of the first round since the teams selecting don't need that particular player or position.
Here are the five prospects who have the most to lose on lottery night.
Begin Slideshow

»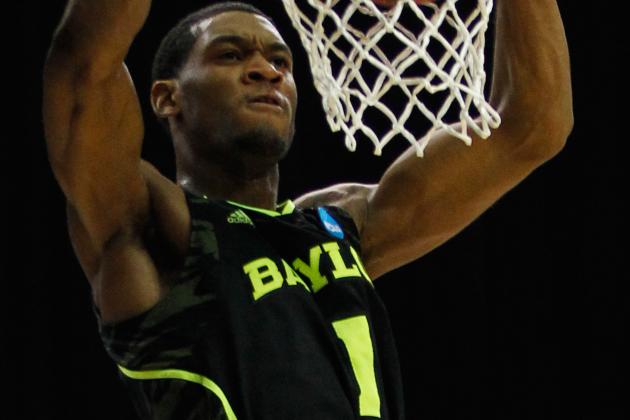 Streeter Lecka/Getty Images

2011-2012 Statistics: 14.0 PPG, 7.7 RPG, 1.3 APG
Even though he was projected as a top-three pick after last season, Perry Jones III decided to go back to Baylor for his sophomore year.
Since, his draft stock has been on the decline. Very few teams now see Jones III as a top-10 pick due to his inconsistent shooting and lack of defensive ability.
One scout even went as far as saying this about Jones III's pro potential,
"I don't think he knows how to score. When he shoots, he should pass. When he passes, he should shoot. When he jumps, he should head fake. I think he just plays because he's so gifted. People say he doesn't know how to play. I don't think that's it. He just doesn't have any feel for the game."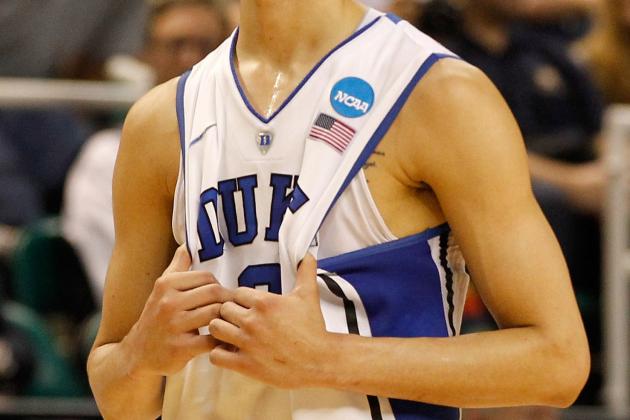 Streeter Lecka/Getty Images

2011-2012 Statistics: 15.4 PPG, 3.4 RPG, 2.1 APG
Most scouts feel Austin Rivers would have benefited tremendously from returning to Duke for his sophomore season. He showed he has great scoring ability in his one college season, but also proved to be a combo-guard rather than a true point or shooting guard.
Since most teams drafting in the lottery are looking to fill the position that they are currently the weakest at, Rivers may not be the right selection for any of these teams.
There is definitely a chance Rivers can fall into the 20s during this draft, but you can guarantee he won't get past the Boston Celtics, who his dad is the coach for, if he's still available at their pick.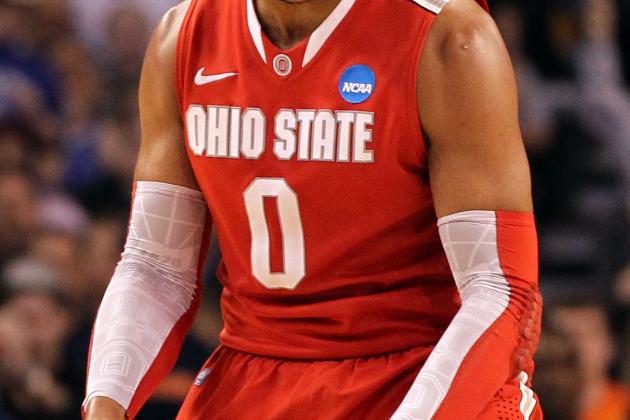 Jim Rogash/Getty Images

2011-2012 Statistics: 17.6 PPG, 9.3 RPG, 1.2 APG
Jared Sullinger's draft stock has been plummeting since he is undersized to play the center position in the NBA at only 6'9".
He is currently projected to be a late-lottery pick according to most NBA mock drafts, but he will certainly fall out of the lottery if their are a few surprise guards selected early on.
I believe Sullinger will be much better suited playing power forward once he reaches the league. There are many big men in this draft who should be selected before him, like Tyler Zeller and Perry Jones III, but there is still a chance he can jump over them based on where the teams who desperately need rebounding are selecting.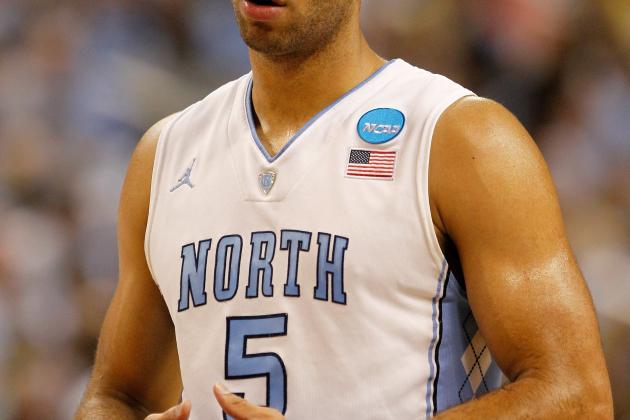 Streeter Lecka/Getty Images

2011-2012 Statistics: 7.8 PPG, 2.6 RPG, 9.7 APG
Unfortunately for Kendall Marshall, there aren't too many teams selecting in the lottery that are looking for a point guard, especially one who is still recovering from wrist surgery.
Most people feel Marshall is the second best point guard in this draft, and his draft position will be determined by when the No 1 point guard in the class, Damian Lillard, gets selected.
If Lillard gets selected in the top eight picks, Marshall will most likely be a lottery pick as well. If he gets selected later than that, Marshall will probably fall to a team that made the playoffs this season.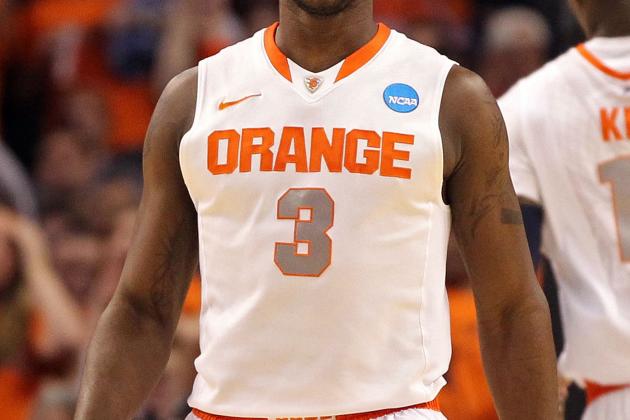 Jim Rogash/Getty Images

2011-2012 Statistics: 12.6 PPG, 2.3 RPG, 2.6 APG
Dion Waiters definitely has the most to lose during the lottery since his pro potential varies so much amongst every team.
Some teams believe Waiters should be a lottery pick due to his Dwyane Wade-like scoring ability. Others feel he will fall to the end of the first round since he barely played any defense during his time with Syracuse.
Depending on how the lottery plays out, Waiters could end up being the steal of the draft.