Nebraska Football: Why Rex Burkhead's Production Is Key to Cornhuskers' Success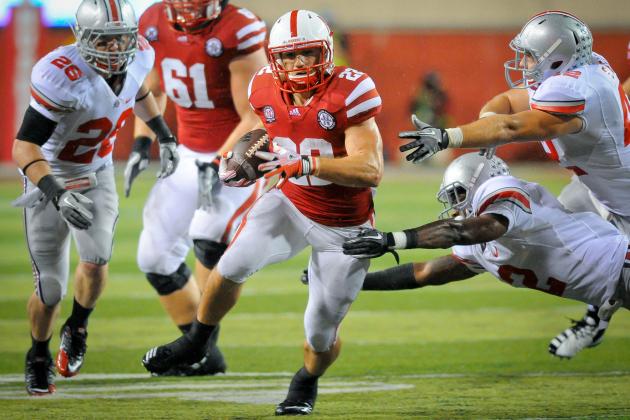 Eric Francis/Getty Images

2012 is a year of hope for Nebraska. Last year was a disappointing beginning to Nebraska's life in the B1G, and the Children of the Corn are hoping for better results in the coming season.
For the previous two years, the leader of Nebraska's offense was Taylor Martinez—not this year. As 2011 wore on, Rex Burkhead picked up more and more of the slack, and by the end of the year, there was no question that NU was Burkhead's team.
Here are five reasons why Burkhead's production will be determinative of Nebraska's success in 2012.
Begin Slideshow

»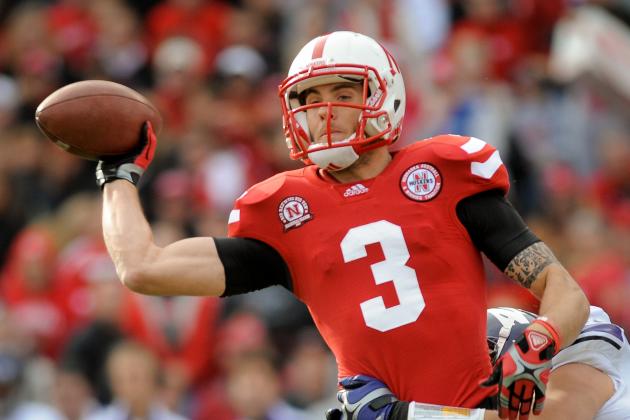 Eric Francis/Getty Images

Much ink has been spilled about whether the offseason work Taylor Martinez has put in will result in him getting better as a passer. Certainly that would make a huge difference for Nebraska's offense, as Martinez's struggles can be singled out in NU's blowout losses to Wisconsin and Michigan.
It's a scary proposition for Nebraska fans to hinge the success of 2012 on Martinez's passing improvement. If Rex Burkhead continues his performance on the field, Martinez will have the space to show off his improved passing skills and potentially make Nebraska's offense far more dynamic and threatening.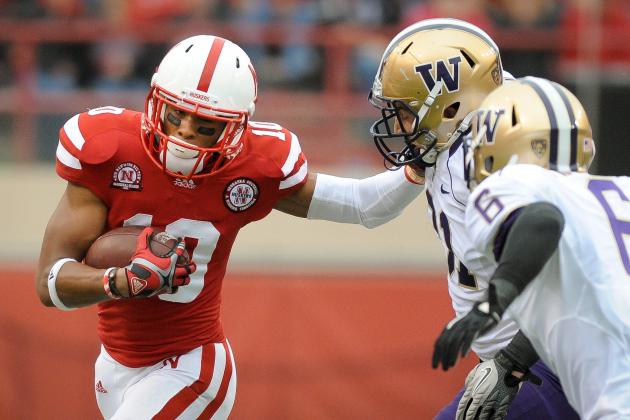 Eric Francis/Getty Images

Nebraska's wide receivers certainly had a season of ups and downs in 2011.
Jamal Turner looked to be a breakout star, then disappeared in the second half of the season. Kenny Bell was invisible at the start of the year, then emerged at the end of the season as a true threat. Kyler Reed came off a very productive 2011 with a Mike McNeil-like disappearance from the offensive game plan. And Nebraska will be adding Taariq Allen, and potentially, Jordan Westerkamp into the mix at wideout.
So the wide receiver position has a number of questions to answer in 2012. If they can count on a consistent, solid performance from Rex Burkhead, then they will have the opportunity to find their leaders in the corps and take the next step.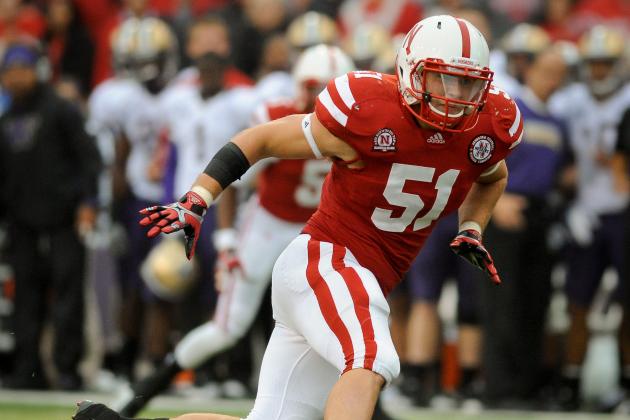 Eric Francis/Getty Images

Of all the mystifying developments Nebraska fans saw in 2011, the regression of the defense had to be the most shocking. One thing Nebraska fans thought was a given under Bo Pelini was that NU would have a dominant defense—not so.
In 2011, the Blackshirts were decidedly average and were unable to prop up a struggling offense as they did in years past. With the departure of Jared Crick, Lavonte David and Alfonzo Dennard, Nebraska's defense will need to find new playmakers to get back to its expected level of performance.
Having a consistent offensive output from Rex Burkhead will put less pressure on a defense that needs to find its way.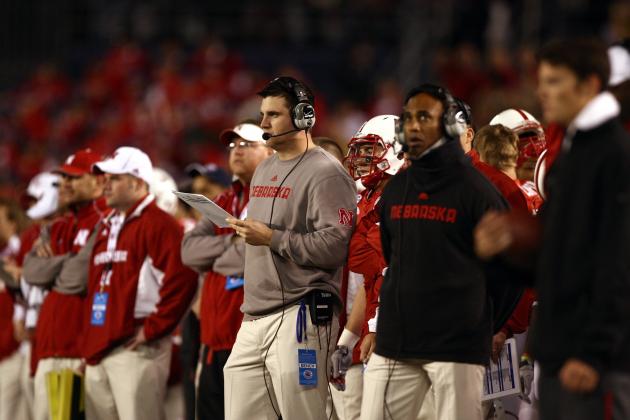 Donald Miralle/Getty Images

No one thought that running an offense in the B1G would be simple, and Tim Beck went through his growing pains as Nebraska's play-caller in 2011. While overall, the job he did as a rookie in 2011 was admirable, there's still plenty of room for improvement.
If Beck can have Rex Burkhead as a bell cow to anchor his offensive schemes, that will give him the license to get creative and try different ways to get the ball to his other playmakers on the field and make Nebraska's offense more diverse and more dangerous.
And, hopefully, not run Burkhead into the ground quite as much as he did in 2011.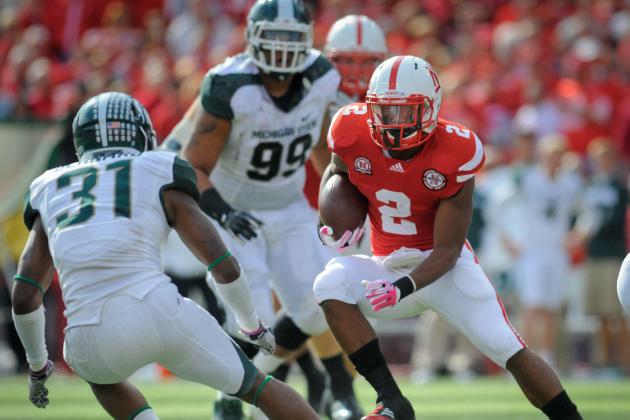 Eric Francis/Getty Images

Last year, Nebraska may have had 99 problems on offense, but running back depth did not appear to be one. With three freshman running backs in Ameer Abdullah, Aaron Green and Braylon Heard, Nebraska seemed to be well set to weather any storm at running back.
But then, Heard moved from running back to defensive back, and Green transferred to TCU. Now, all of a sudden, Nebraska's running back depth doesn't seem quite such a position of strength. That puts more pressure on Rex Burkhead to stay upright, stay on the field and remain the anchor for Nebraska's offense.
If you would like to contact me directly to schedule an interview, ask a question or to get my recipe for a killer peach cobbler, you can send an e-mail to patrickrunge@gmail.com. (DISCLAIMER: Peach cobbler recipe might not be all that killer.)
Or, you could always...Follow @patrickrunge