Euro 2012: Top 10 Contenders for the Tournament's Golden Boot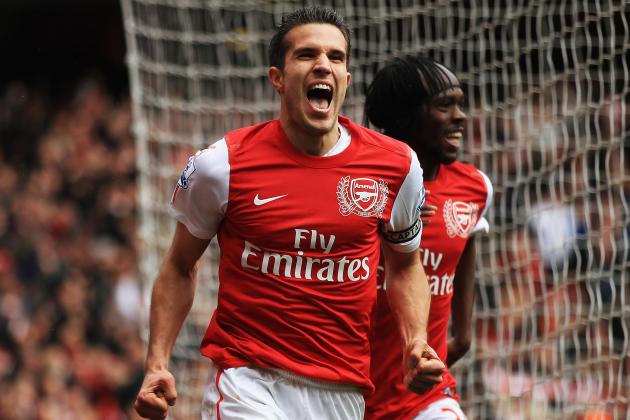 Bryn Lennon/Getty Images

The Golden Shoe in international competitions is always a fiercely contested battle. At the last tournament in South Africa, five men, incredibly, finished with an identical goals tally, with German Tomas Muller taking the award on virtue of the number of assists he laid on for his team.
This time around a number of men are again vying for the award, with German Mario Gomez currently the favourite to take up Muller's mantle.
Here I have picked 10 players who I feel have at least a semi-realistic chance of claiming the golden boot, taking into account the value their current betting odds offer.
I have chosen against selecting Muller, as I feel he will form more of a subsidiary role in the German attack, and have declined to select a single England player for a number of reasons: Rooney's suspension, the country's poor record at tournaments and Andy Carroll's lack of ability paramount.
Whatever happens and whomever is transcribed into the history books as the tournament's top scorer, Poland and Ukraine 2012 promises as feast of football. At Bleacher Report for one, we cannot wait.
Odds via Bet365.
Begin Slideshow

»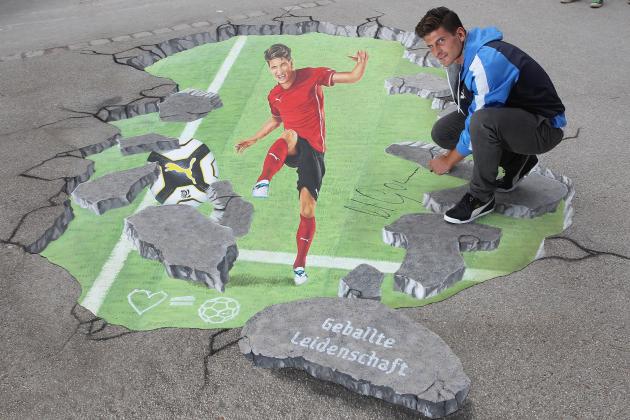 Alexandra Beier/Getty Images

Gomez is the bookies favourite and it is easy to see why. After a campaign in which he netted over 40 times in all competitions, the German heads to Euro 2012 in a rich vein of form.
Then there is his team. The youthful exuberance exuded from Gran's roster combined with a delectable skill-set has marked the nation out as valid tournament contenders. Gomez will, more than likely, form the pinnacle of the Germans attack, and with such a talented support system behind him, that can surely only yield goals.
The only question mark surrounding Gomez at national level is his big tournament reliability after a decidedly shaky home WC in 2010. However, the Gomez of today is an entirely different prospect. More mature, more talented, more ready. He will be there or thereabouts.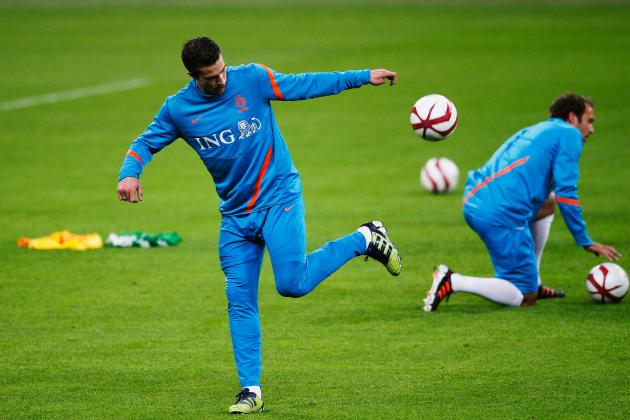 Paul Gilham/Getty Images

To all fans of Premier League football, if not world football, Van Persie's inclusion in this list will not come as a surprise.
The precocious Dutchman has assumed the mantle of the Arsenal side, carrying them—single-handedly some would argue—to an unlikely Champions league spot.
At national level, RVP plies his trade for his native Holland, a team who have enjoyed somewhat of a resurgence in recent years.
With support from the likes of Wesley Sneijder and the flying Arjen Robben it would be a big surprise if RVP was not in the goals next month.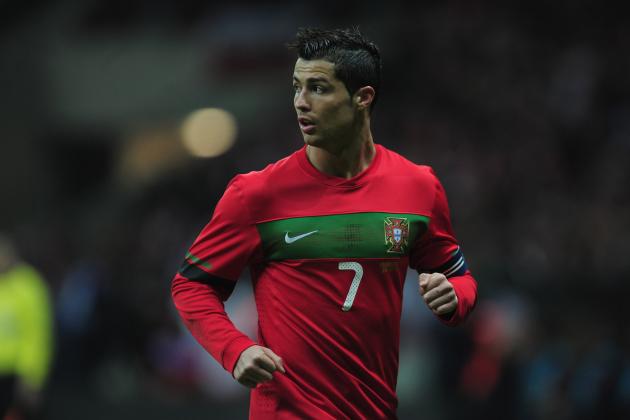 Jamie McDonald/Getty Images

Arguably the world's greatest player, Cristiano Ronaldo heads to Euro 2012 in the form of his life having amassed in excess of 60 goals for Real Madrid this season.
The Portuguese playboy's evolution from an overtly fancy, fragile winger, to a lethal sticker can only be admired, but there is one frontier the former-world player of the year is yet to master: the international stage.
For a long time now, Portugal have been a team that flatter to deceive. Capable of eye catching results such as the demolition of World Champions Spain two years ago, Portugal's inconsistencies have been patently clear.
Euro 2012 provides a perfect platform to unite his nation in international glory, and in so doing assert his claim as the undisputed bet player in the world. Whether they will or he does remains to be seen, but CR7 is bound to be in the goals, regardless.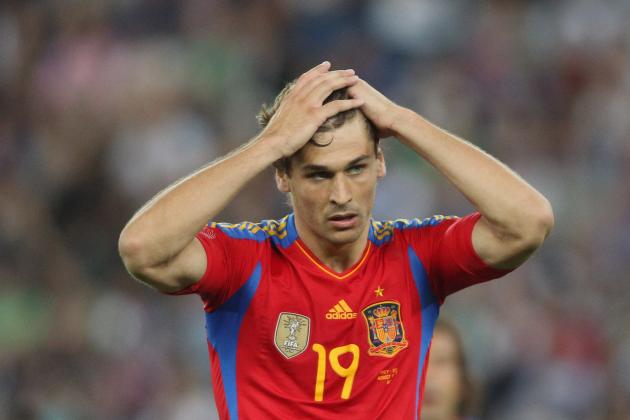 Maurizio Lagana/Getty Images

In the absence of the injured David Villa, Llorente, will lead Spain's line in their Euro 2012 charge.
The Bilbao man gives the tournaments most individually talented team something completely different from either Villa or Fernando Torres. A huge 6'4'', Llorente provides a serious aerial threat that Spain's height impaired side are somewhat lacking.
In addition, when employed as a target man, Llorente will have the opportunity to hold the ball up and bring Spain's ridiculously talented midfielders into the game. If anything he will make them even more dangerous!
Spain will score goals, lots of them. And as the country's chief goal-threat in the absence of Villa, Llorente looks a good punt for top scorer at an enticing 16/1.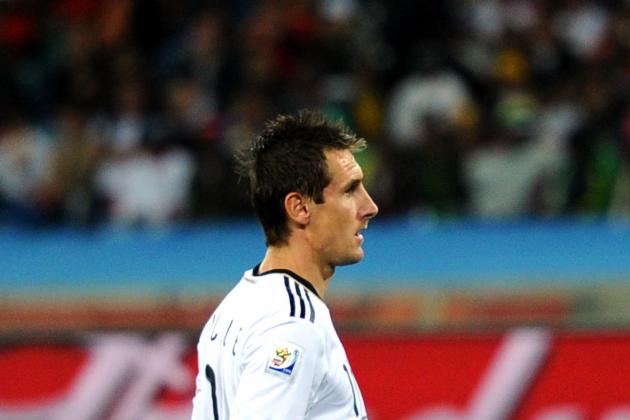 Jasper Juinen/Getty Images

Miroslav Klose is the quintessential big game performer.
The second top goal scorer in WC history, went into the tournament in Brazil in 2010 essentially as a reserve for his club side, Bayern Munich.
Handed a leading role for his country many questioned the decision for an eminent side such as Germany to field a starting player who played so little for his club. Klose only missed out on the Golden Shoe on count-back to teammate Tomas Muller, and had the best goals-per-game record in the tournament. The critics went away, Klose had won.
Now plying his trade for Lazio, in the Serie A, Klose has enjoyed a much more bountiful run of games this term, finishing with 13 league goals. Although he may well go to the tournament as understudy to the prolific Gomez, Klose, when handed the chance, will score goals; he has proved that already.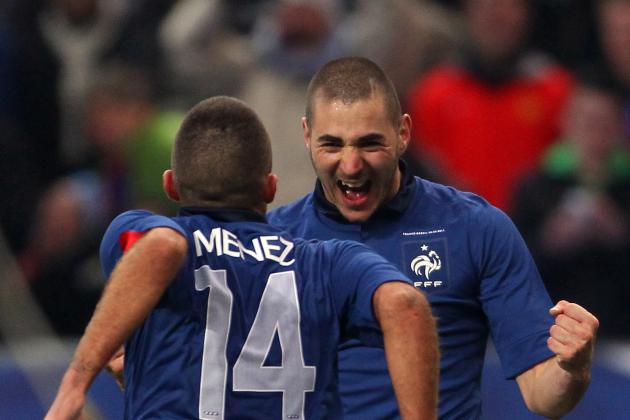 Alex Livesey/Getty Images

Benzema, like his national team, has experienced somewhat of resurgence over the last few years. After his big-money move to the Galactico's of Madrid threatened to go sour, France's well documented problems lead to an unhappy time for the nations big hope.
Now a key part of Jose Mourinho's plans at Madrid, however, and with France greatly improved under Laurent Blanc, Benzema's stock is rising.
While he has never really threatened the scoring charts of a major international tournament before, never has he been more prepared. As the figurehead of his much-improved team, and with a strong domestic season behind him, expect Benzema to make waves in Poland and Ukraine.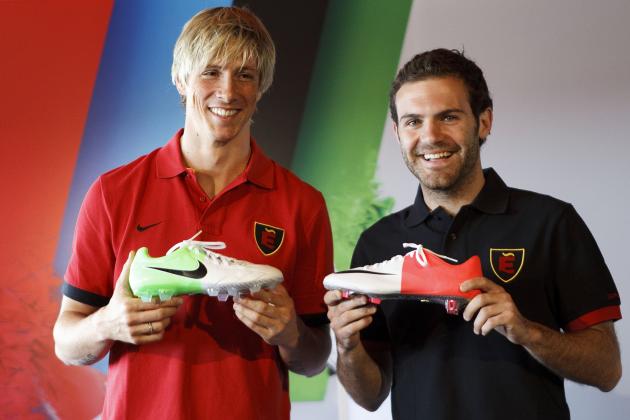 Angel Martinez/Getty Images

I know what you are thinking: FERNANDO TORRES?!?!?!
Admittedly the Chelsea 'hit-man'—if I can use the word so tenuously—is not enjoying the most prolific phase of his career, but in general terms he is starting to look livelier. The old adage 'form is temporary, class is permanent', can be applied in this perspective, as without first choice striker David Villa for the tournament due to injury,
Torres will be heavily utilised by the Spaniards. Their WC roster boasts only three natural strikers, Torres, Fernando Llorente, and Sevilla's Alvaro Negredo. Of the three, Torres is by far the most experienced at international level and with Spain looking set for a characteristic strong showing in Poland and Ukraine, Torres' experience could be a deciding factor.
It would be a punt to risk the Chelsea man as tournament's top scorer, but "with great risk comes even greater reward".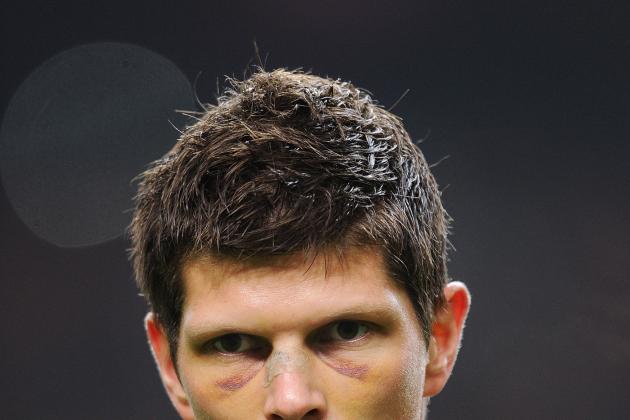 Jasper Juinen/Getty Images

In the ilk of Dutch legend Ruud van Nistelrooy, Huntelaar is a poacher. With a honed, instinctive finishing pedigree, he has scored goals wherever he has played (Disclaimer—the verb 'played' cannot really be transcribed to Huntelaar's AC Milan tenure).
Relatively speaking, he looks very good value at 18/1, playing for a top-three nation and with an almost unrivaled finishing instinct, but then you consider his rival in the side.
With the profligacy of talent in the Dutch midfield, they often opt for one lone striker, with Robin van Persie competing with Huntelaar for the solitary berth the Schalke man is never going to win. While Huntelaar, as second string striker will get a fair amount of playing time, and will score goals, with rivals set for greater playing opportunity 18/1 seems about right.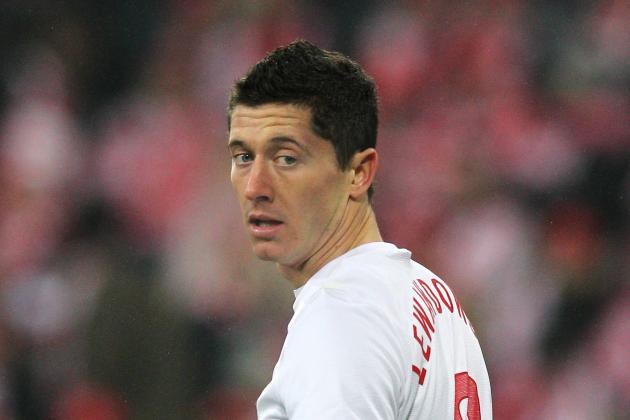 Dean Mouhtaropoulos/Getty Images

I will admit, placing a bet on Lewandowski would be a long shot, but my decision to include him over more favoured, and ultimately bigger named rivals, is sound.
Lewandowski is the pinnacle of his Poland team, the play goes through him and he holds a relative monopoly over their goals. Poland is the host nation. It is a long recognised fact that host nation sides over achieve in their home tournaments—see Korea in 2002 for example.
The team have been handed a relatively kind group, placed with the poor Greece, underachieving Czech Republic and inconsistent Russia.
With the hometown support Poland's progression from such a group is entirely feasible. If they do it will be in no small part thanks to Lewandowski's goals one would assume. Worth a punt…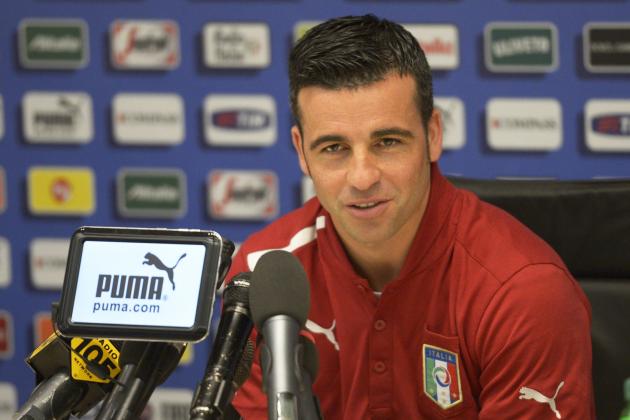 Claudio Villa/Getty Images

I wanted to plump for an Italian in this list as I feel the nation will be represented in the scoring charts, but in my opinion the obvious does not offer value for money.
The most favoured Italian in the betting markets is the enigmatic Manchester City striker Mario Balotelli, priced at 20/1. Now, as good a player as Balotelli thinks he is, firstly I am unsure of his big stage credentials and secondly and perhaps more importantly no-one has any idea what the hell he is going to do next!
Balotelli, if he can be bothered, might well have a storming Euro's, with the goals flying in left right and centre, but then again he is just as likely to hold a silent protest sitting on the crossbar for 45 minutes. We have no idea.
Udinese's Antonio di Natale is a proven goal scorer in the Serie A and has a much more instinctive strikers instinct than Balotelli, but more importantly, he is relatively normal!
Di Natale looks much better value at 28/1 than either Balotelli or the slightly less insane Alberto Gilardino at 33/1.