Patriots OL Marcus Cannon, No Stranger to Gridiron, Takes to the Canvas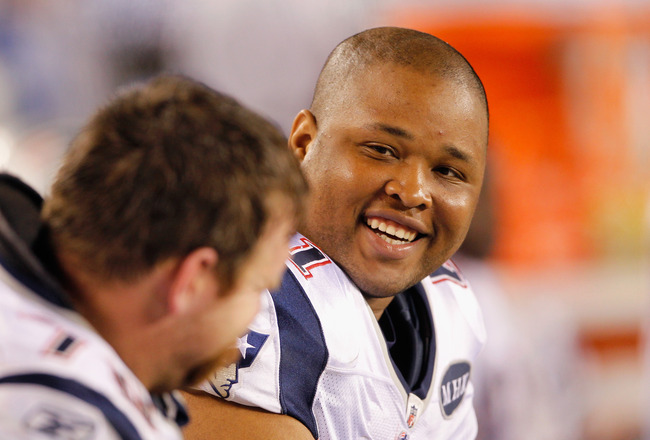 Cannon, right, jokes with Logan Mankins on the bench.
Rich Schultz/Getty Images
Second-year Patriots tackle Marcus Cannon seems to have discovered a new talent this offseason, and it doesn't have anything to do with protecting No. 12 or pulling to block for a ballcarrier.
Instead, the non-Hodgkins lymphoma survivor and potential starting left tackle has been inspired to pick up a brush and palette over the past week, and has shared some fairly respectable artistic dabblings via his verified Twitter account (@patriotscannon).
We'll shepherd you through Cannon's development as a painter in the next few slides. Picasso, he's not—but it's not like we could do any better.
All paintings shown are proprietary works of Marcus Cannon (although he mentioned Wednesday that he's looking to sell.)
Cannon's First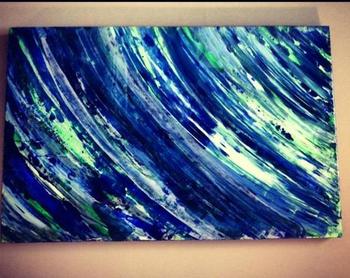 Via http://lockerz.com/s/209917019
Here we see Cannon's first work on canvas, at least as he tells it. And yes, for those of you who are counting, he does credit Pats FB Eric Kettani as his mentor.
His impressionistic coloring and brushwork evoke a certain je ne sais quoi, no?
A Burgeoning Talent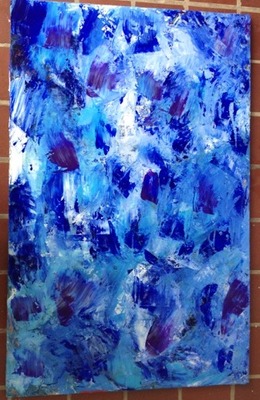 Via http://lockerz.com/s/211313081
A mere five days later Cannon appears to have experimented with new application techniques, further enhancing his repertoire (and his need to restock on blue paint at the art supply store.)
C'est magnifique!
It's Like 'Rain'...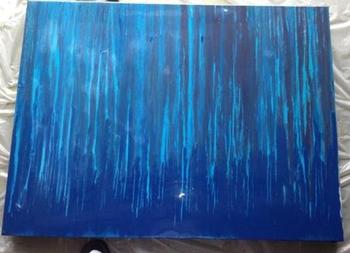 Via http://lockerz.com/s/211810404
...on your wedding day...a free ride...OK. You get the point.
Cannon's artistic development continues in his first titled work, "Rain". The big tackle's first ever attempt at figurative representation is a resounding success.
Contemporary Work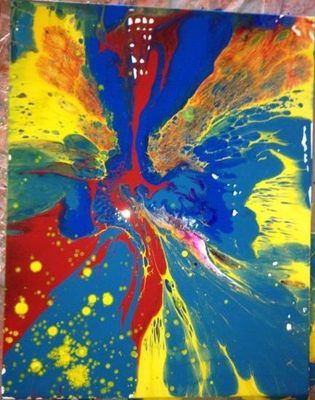 Via http://lockerz.com/s/211847963
A shocking melange of primary colors, Cannon's...er...contemporary work demonstrates a certain provocative insouciance. Eschewing his previously subdued palette for an 'everything under the sun' approach, Cannon seems ready to take the professional athlete art world by storm.
All kidding aside, we applaud Cannon's forays into creative visual expression.
It can be easy to overlook NFL players' off-the-field talents, given the singularly minded warriors we expect them to be. That's why it's important to be reminded of and celebrate the incredible diversity and vibrancy that exists among our professional athletes through stories like Cannon's.
Have your say below in the comments section.
Keep Reading

New England Patriots: Like this team?