Euro 2012: Team of the Tournament: The Dark Horses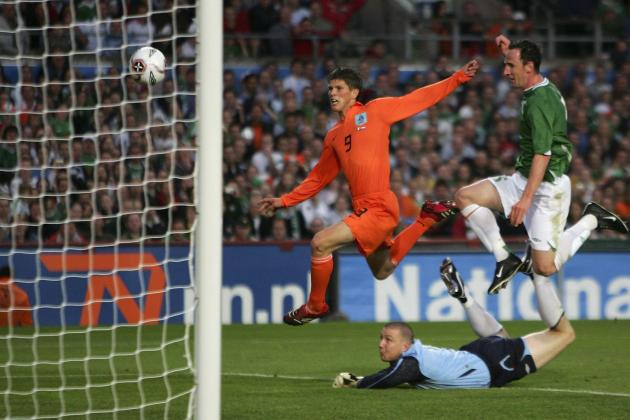 Jamie McDonald/Getty Images

At the end of Euro 2012, a 'Team of the Tournament' will be announced and it is likely to include some of the world's greatest footballers.
Ronaldo, Rooney, Van Persie and Iniesta (to name a few) will be expected to form part of the team, but which unfancied player will sneak into recognition?
Lets have a look at some potential surprise inclusions.
(We'll go for a traditional 4-4-2 just to be kind)
Begin Slideshow

»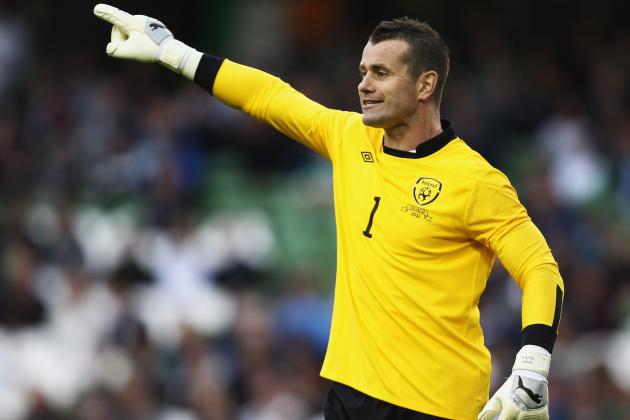 Bryn Lennon/Getty Images

Anybody who has watched the English Premier League in the last 10 years will need no reminding of Given's talents. Brave, acrobatic and a leader on the field.
Whilst accumalating a record number of caps for his country, Given has been a collosus in goal and has kept the Irish alive in numerous games along the way.
Should Given receive this accolade he will have beaten off some tough competition in the likes of Casilas (Spain), Buffon (Italy), Neuer (Germany) and Lloris (France).
With a well organised defense in front of him and the potential for a huge upset against either Spain or Italy on the horizon, Given could creap into contention for the number one jersey.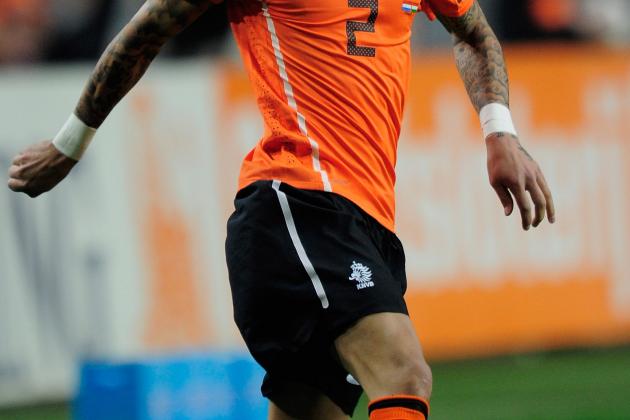 Jamie McDonald/Getty Images

Sergio Ramos will be the odds on favourite to be selected in the team of the tournament, especially if Spain wins outright as many suspect.
Van der Wiel is not unknown in world football, but he is far from a household name. He is an up and coming talent who could own his position for years to come in the Dutch set-up.
Rewind a few years and you'll notice that the right back plays a less important role on the pitch as he does today. The modern wing back is expected to join in the play further up the field, and if possible, provide the crucial ball into the box, something Van der Wiel is well capable of doing.
Van der Wiel has an eye for goal, netting 11 times for his club Ajax. He has made 25 appearances for the national team, but he has yet to score.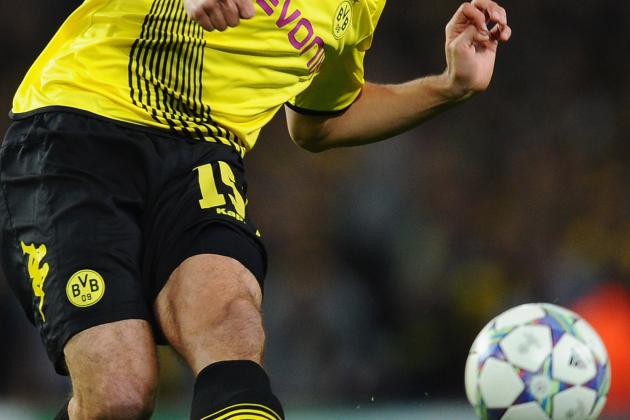 Mike Hewitt/Getty Images

Should regular starter, Per Mertesacker not be fully fit after an injury plagued season with English side Arsenal, Hummels will be first in line to take his place.
Plying his trade with Bundesliga champions Borussia Dortmund, Hummels has attracted the attention of Europe's top sides thanks to some commanding performances.
Germany will travel deep into the competition, and he will likely meet Spain in a repeat of Euro 2008's final, giving Hummels ample time to shine.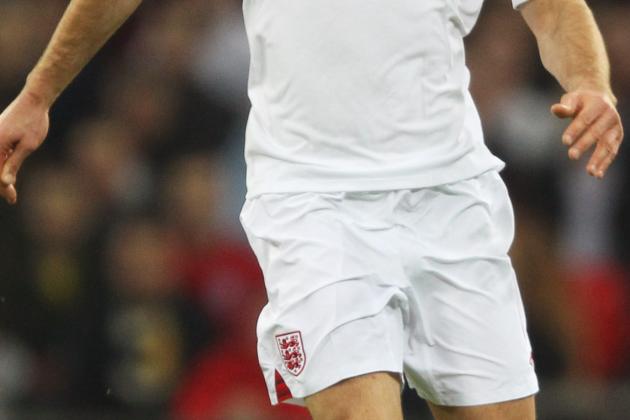 Clive Rose/Getty Images

After Rio Ferdinand's shock exclusion from Roy Hodgson's squad, many England fans are left wondering who will replace the veteran defender?
Coming off a heroic performance against Bayern Munich in the Champions League Final for Chelsea, Gary Cahill would be many people's preferred choice.
Cahill will be apart of a team that for once, is not expected to win the tournament. Expectation is low in England and the pressure is off, for the time being at least.
England should qualify from their group which includes France, Sweden and co-hosts Ukraine.
Potentially two clean sheets and a valiant effort in a likely defeat to the Spanish in the quarter finals should earn Cahill all the admiring glances it takes to make the shortlist.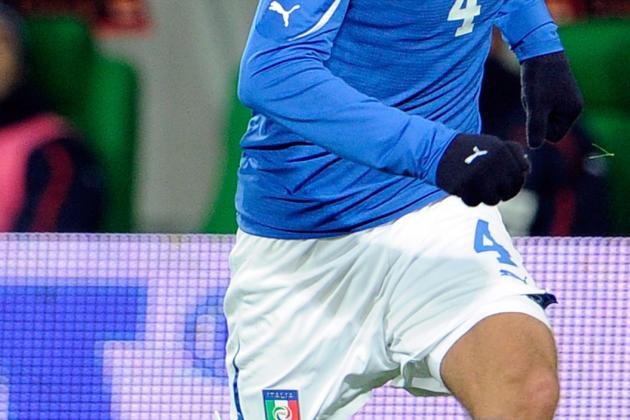 Claudio Villa/Getty Images

Other than the likes of Evra, Coentrao and Cole, nobody really stands out from the crowd in the left back position.
Criscito is a solid outside bet to appear on the shortlist due to his team's defensive abilities.
Who defends the best in the world? Italy.
Who has bred some of the greatest defenders to ever grace a football pitch? Italy.
Yes, Italy are the dominant force at the back, and with the prospect of reaching the knockout stages a reality, who knows what role Criscito could play in the latter stages?
It's a long shot, but anything can happen.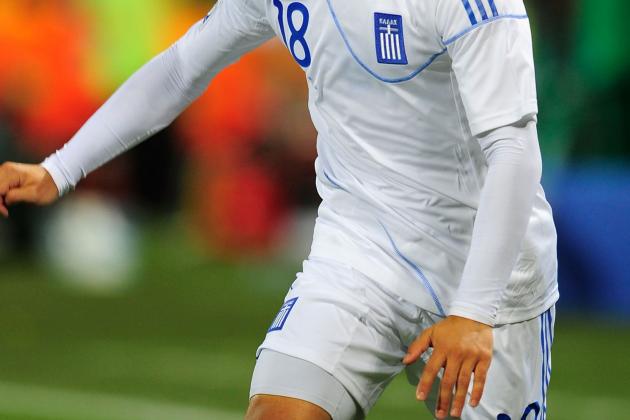 Stuart Franklin/Getty Images

When Greece won Euro 2004, everyone was delighted for them. When Greece qualified for Euro 2012 everyone sighed.
Why?
Since their famous 'hero to zero' feat in Portugal, the Greeks have played some of the most dire football I have ever seen. Defensively they are sound, but in the attacking sense, they have been poor.
That could all change with the emergence of a skill-full winger, Sotiris Ninis. Blessed with pace, Ninis can dazzle defenses with his vast array of tricks, something which the Greeks have been missing for a long time.
With an easy group on paper, Ninis could do damage to the weaker opposition, catching the eye of millions of fans around the world.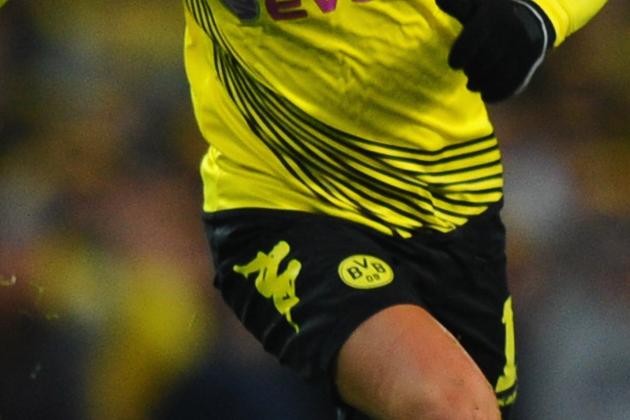 Mike Hewitt/Getty Images

The German midfield is packed with talent, meaning Mario Gotze is unlikely to start from the beginning. But once given his chance, he will make it hard for Joachim Loew to leave him out of future games.
Gotze is a product of the Borussia Dortmund youth academy in Germany, and his performances have caught the eye of every top European team. An attacking midfielder who can play off the front two or act as a second striker, Gotze can influence any game of football.
At the tender age of 19, Gotze should evolve into one of the best players in the world. Euro 2012 could be the tournament that launches this kid to super-stardom.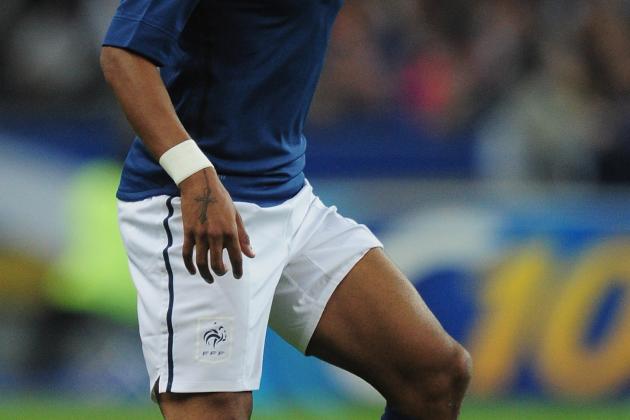 Jamie McDonald/Getty Images

Most defensive midfielders are nobodies; who remembers the guy who clears up the mess?
M'Vila is different. Still a student of the game at 21-years-old, he marauds the pitch, breaking up attack after attack and then delivering the ball to his more attack-minded team mates.
He knows his role in the team, and he executes it perfectly.
France are dark horses to win the tournament. They possess some of the best attacking talent that Europe has to offer at present, but they will need to stay strong at the back. With M'Vila sitting deep, they have all the pieces in play to surprise some of the more fancied sides.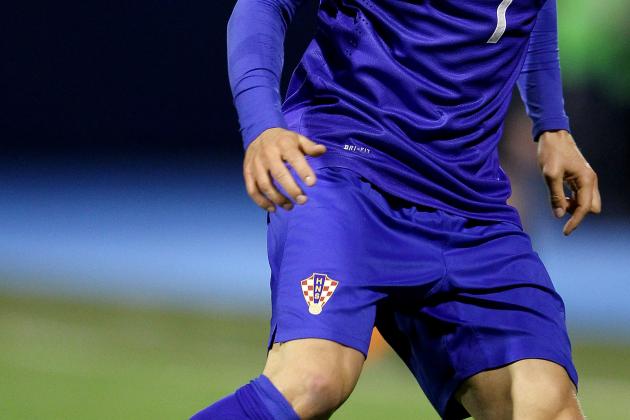 Scott Heavey/Getty Images

Possibly not the most well known player on the list, Rakitic has established himself as a key ingredient in Slaven Bilic's Croatian side.
Rakitic learned a new style of football when he played for the Spanish team Sevilla, and he has brought that skill set to the national team and both parties are reaping the rewards.
Rakitic is more of an all-round player than primarily a left winger, but his comfort on the ball allows him to drift into all areas of the pitch.
If Croatia can get past either Spain or Italy to qualify, I am quietly confident that Ivan will make a significant impact on the tournament.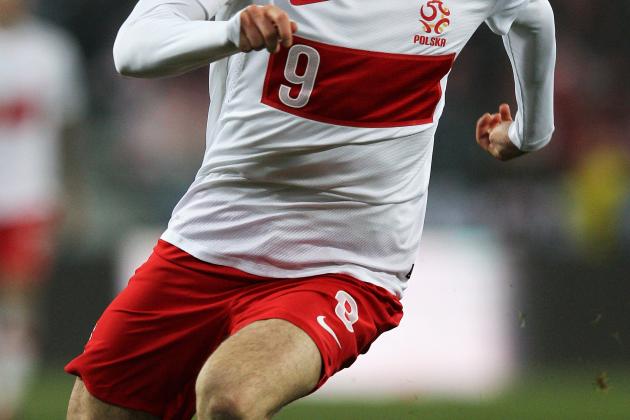 Dean Mouhtaropoulos/Getty Images

Playing for a host nation naturally gives players that extra 10% when they enter the field; that added incentive could propel Lewandowski to the top of the scoring charts.
An easy group, host nation status and natural talent are all laying in his favour; all he needs to do is deliver...
Lewandowski will be used to playing under pressure as he is the third player on this list to represent Borussia Dortmund, a team with a monster following and expectant support.
It doesn't take many goals to win the golden boot at a major tournament, 6 should be enough, and he has in all likelihood, 4 games to achieve that target.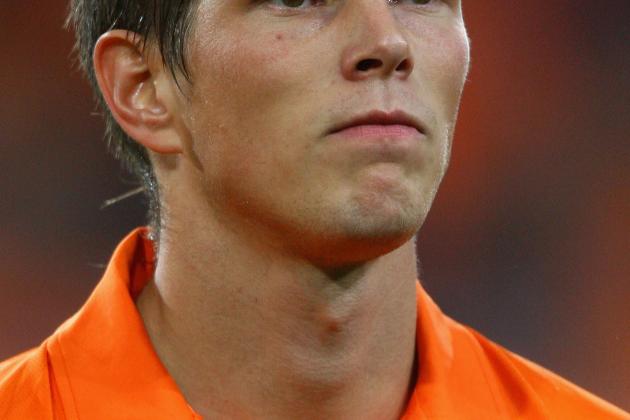 Ryan Pierse/Getty Images

With a goal scoring record that boasts 31 goals in 50 international appearances, you would be forgiven for thinking Klass-Jan Huntelarr was a superstar with the world at his feet.
Well, he did have the world at his feet, but big money failures at both Real Madrid and Milan dented his reputation before this season's goal spree in Schalke 04. International football has never been a problem, usually its the other way around for some players.
The Netherlands are in the 'Group of Death' with Germany, Portugal and Denmark, and they will need goals aplenty to progress further in the competition.
Robin Van Persie will be the focal point of the Dutch attack which could allow extra space and time for Huntelarr to do his thing.