I'll Have Another's Triple Crown Bid: Uno Mas Mario!
May 25, 2012

Rob Carr/Getty Images
From relative obscurity to capturing the first two legs of horse racing's Triple Crown aboard I'll Have Another, jockey Mario Gutierrez has become the toast of the sports world over the past three weeks … and he hasn't arrived in New York yet.
America's Best Racing is helping to spread the news of Gutierrez's quest at immortality by producing "Uno Mas Mario!" t-shirts that will be distributed across the country to celebrities, media and fans ahead of the Belmont Stakes on June 9.
In addition to t-shirts, "Uno Mas Mario!" hand-held placards and plastic cups will be distributed on Belmont day to race fans across the country to honor the 25-year-old native of Mexico, who was struggling to make it in Southern California and was planning his return to riding at Hastings Park in Canada before his whirlwind success.
The placards will also be shared online for printing and distribution through a social media effort conducted by America's Best Racing in hopes of encouraging fans across the globe to host Belmont Stakes viewing parties and bringing new fans into the great sport of horse racing.
I'll Have Another was named by owner J. Paul Reddam for his ritual of requesting more cookies made by his wife, Zilla, so mobile cookie trucks will be patrolling the streets of New York City the week of the Belmont handing out "Uno Mas Mario!" cookies. Additionally, Racing 101 wagering tutorials will be offered via America's Best Racing handicappers.
With I'll Have Another's Derby glory having come on May 5, the name game continues tomorrow, with Gutierrez, Reddam and trainer Doug O'Neill debuting a two-year-old Candy Ride colt named Cinco de Mario in the second race at Hollywood Park.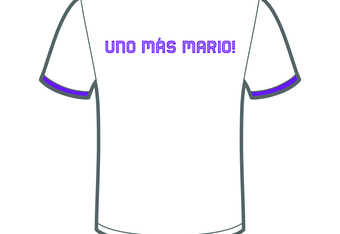 Reserved seats to watch I'll Have Another attempt to become the first horse in 34 years to capture the Triple Crown are all but sold out, but fans are encouraged to be part of history with over 100,000 others by purchasing $10 general admission or $20 clubhouse entry on the day of the race.
Make sure to follow me on Twitter @mdoche for much more and visit www.pick4blog.com for daily selections and analysis!
Check out all of America's Best Racing at www.followhorseracing.com!
To view my horse racing channel on YouTube, click here!
Listen to my weekly HD Los Angeles sports podcast!