Indy 500 2012: Drivers Who Could Shock the World This Year
May 26, 2012
Andy Lyons/Getty Images
The 2012 Indianapolis 500 has its share of dark-horse drivers capable of grabbing the checkered flag.
Helio Castroneves, Dario Franchitti and Scott Dixon are all prior winners, and are considered big names in Indianapolis because of it.
What about guys like pole-winner Ryan Briscoe, Will Power, Ryan Hunter-Reay and Ed Carpenter? These racers, and others, are capable of taking home a first-place finish as well.
Let's take a look at these four racers and where they stand in this year's Indy 500 field.
Ryan Briscoe
Briscoe won the narrowest pole in Indy 500 history, and has had some success at Indy in the past. Both of these give Briscoe some momentum heading into Sunday's race.
Briscoe has been in the top six for points each of the last four years. However, he has not been able to grab a points title, and failed to get over the hump.
A victory in the Indy 500 would officially push him over the hump.
Briscoe has finished as high as fifth at Indianapolis in the past, but has not done nearly as well since joining Team Penske in 2009.
Briscoe's pole finish was incredible. He needs to ride that momentum to find himself among the contenders in this year's Indy 500.
Don't be surprised if he makes that happen.
Will Power
Will Power must have willpower if he hopes to win the Indy 500 this year (sorry, I had to).
Anyway, Power has never finished higher than eighth at Indy. He is starting in the same position that he has four years in a row, in the front three rows.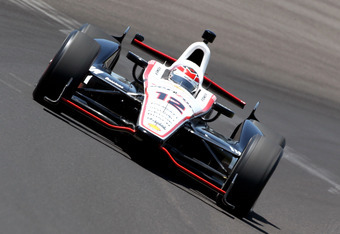 Andy Lyons/Getty Images
Power is notorious for winning poles, and also won six races in 2011. He has won at Long Beach, Birmingham and Brazil this season.
Power does not have Briscoe's momentum, but he is a skilled driver. He's won Mario Andretti's Road Trophy twice, and continues to improve.
Despite past struggles, Power will find himself in the thick of this race until the very end. He has experience, skill and a fair starting position.
Ryan Hunter-Reay
Hunter-Reay has enjoyed a lot of Indy car success in a short amount of time.
He was the 2007 IndyCar series Rookie of the Year, 2008 Indy 500 Rookie of the Year and has five career victories.
Hunter-Reay is currently fourth in points this season after four top-12 finishes. He continues to improve his racing ability, making him tougher as the years move along.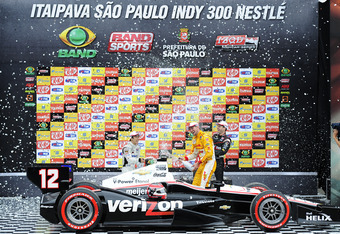 Robert Laberge/Getty Images
Hunter-Reay's sixth-place finish at Indy as a rookie points to his ability. He ran an unbelievable race despite having no experience on racing's biggest stage.
He is more mature, more experienced and more equipped to challenge for the Indy 500 title this time around.
Expect Hunter-Reay to be in the thick of things until the very end.
Ed Carpenter
Carpenter is entering new territory at this year's Indy 500. He will enter the race for the first time as an owner-driver, under Ed Carpenter Racing.
Carpenter has 29 career top-10 finishes in his career. This is his ninth career start at the Indy 500.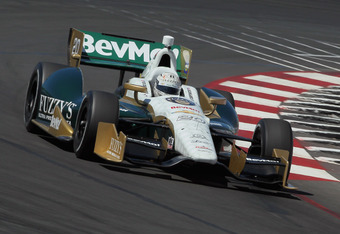 Jeff Gross/Getty Images
Experience will pay dividends for Carpenter this year. He should be excited about entering this year's race as the sole owner, and driver, of his Chevrolet car.
Carpenter has never finished higher than eighth in the Indy 500, but he will look to change that this year.
Don't be surprised if he does.
Carpenter's experience and new ownership will make him a force to be reckoned with on Sunday.