6 Things the Media Just Doesn't Seem to Understand About the Pittsburgh Steelers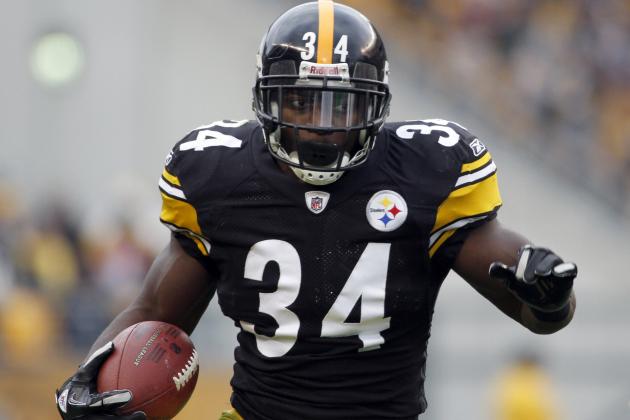 Justin K. Aller/Getty Images

There are misconceptions about every team in the NFL.
The Pittsburgh Steelers are no exception to this.
For years, the media has misunderstood everything from individual players to scheme and coaches. These misunderstandings and misconceptions have spread to fans as well.
Here's a look at six things the media just doesn't seem to get.
Begin Slideshow

»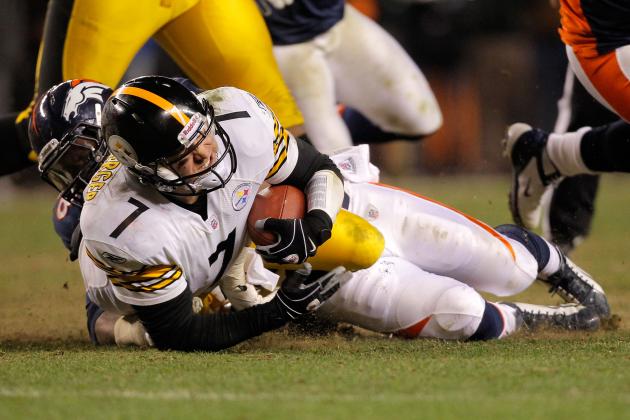 Justin Edmonds/Getty Images

For years, the Steelers' offensive line has been maligned for several reasons. Of those, I would say that their inability in recent years to open holes for the running game is the most accurate. The team's rushing attack has almost always succeeded in spite of the offensive line.
They take a lot of blame for the sacks Ben Roethlisberger has taken. Some of that is just, but much of it is misplaced. Ben Roethlisberger is as responsible for many of those sacks as any member of the offensive line.
Roethlisberger likes to make plays as often as possible.
To that end, he holds on to the ball. His ankle injury was almost entirely his own fault. He held on too long. His style of play is a double-edged sword.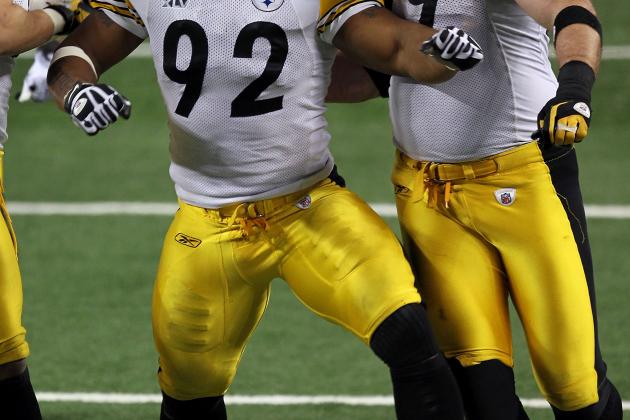 Mike Ehrmann/Getty Images

This got repeated a lot last year.
I would say there is little question that the Steelers needed to get younger on the defensive side of the ball. They went into 2011 with most of their starters over 30, and several obviously slowing.
The concept that they were "too old" was not, however, true. The Steelers' defense finished as one of the best defenses in the NFL last season. Sometimes, old ways are still the best ways.
The Pittsburgh Steelers spent their offseason getting younger, but they didn't do it because they felt they were too old. They did it because they recognized that they couldn't afford some of their aging players.
Also, they needed to make sure they had the depth and talent to replace them now and in the near future.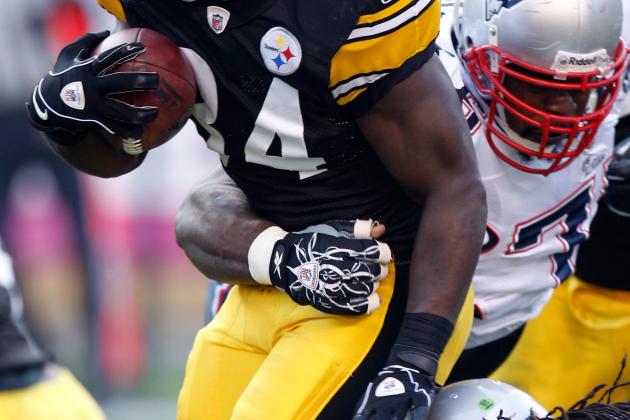 Gregory Shamus/Getty Images

The Steelers drafted Rashard Mendenhall to be their feature back in 2008. He's had a lot of success, and some failure too.
Blaming him for the fact that he's never been able to endear himself to fans and the team is a bit shortsighted.
A lot of fan angst toward him is due to his Twitter account and some crazy comments he's made.
Mendenhall, however, is a great running back who has done what he could behind a poor line. The reason the team will likely move toward Isaac Redman in the future is that he has the ability to burst through smaller openings.
If Mendenhall gets a chance to play behind this new offensive line, the Steelers might finally get a glimpse of exactly what they were expecting when they drafted him. I believe he might be a guy who can lead the league in rushing with the right opportunities.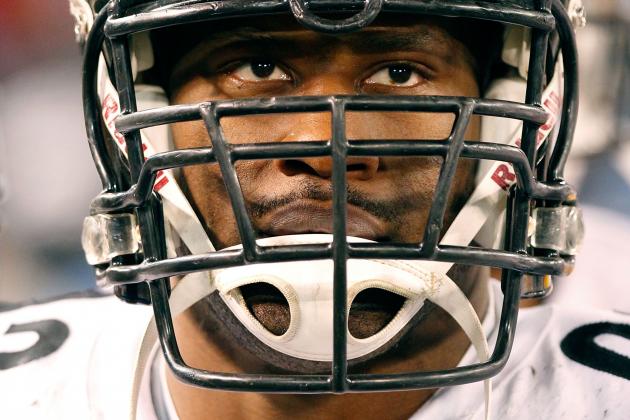 Geoff Burke/Getty Images

The Steelers' best rusher, James Harrison, has been targeted by the league's office and the media outside of Pittsburgh as being a dirty player.
Given what we've learned about the New Orleans Saints and their practices, Harrison seems like a choir boy.
Harrison isn't a dirty player. His comments have often been twisted into something worse than they really meant.
Every hit he's delivered has been scrutinized as well.
The reality is that Harrison is a vicious hitter in the same fashion as Ray Lewis, but his hits aren't intentionally dirty. Rule changes have made it difficult for players moving at full speed to aim their bodies correctly at a moment's notice.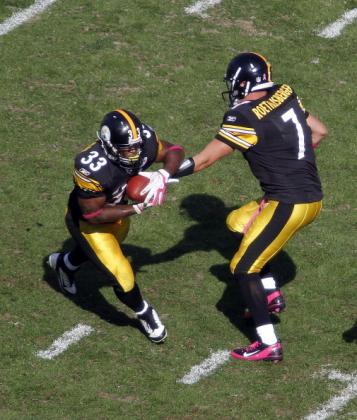 Justin K. Aller/Getty Images

A friend asked me today why the Steelers did nothing to help themselves at the running back position in light of Rashard Mendehall's injury. I replied that they had plenty of depth at running back, and plenty of talent as well.
Not many people have heard of the running backs the Steelers plan to employ.
Isaac Redman, the presumptive starter, was undrafted out of Bowie State.
Baron Batch was a seventh-round draft choice.
Jonathan Dwyer was taken in the later rounds.
Chris Rainey might be the most well-known since he was just drafted.
The fact is that there is no reason to be concerned about the depth and talent at this position. The Steelers have never counted on Rashard Mendenhall to return this year.
That's a good sign that they trust their running backs.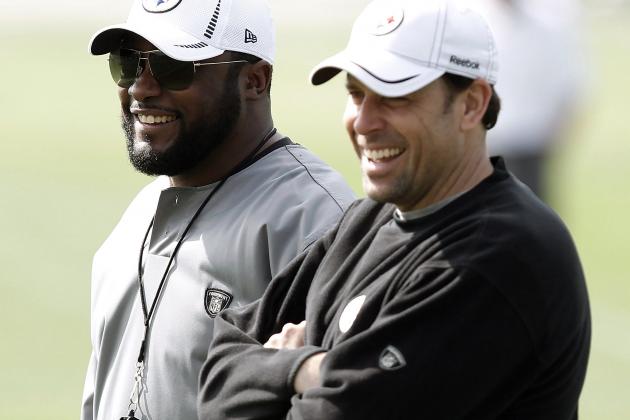 Jared Wickerham/Getty Images

A lot has been made of the way Todd Haley and Ben Roethlisberger will work together. There have been rumors of a rift.
Everything that Roethlisberger has said about the new offense has been twisted and construed to become whatever the writers and analysts want.
The real truth is that we won't know if this is a misconception until the team takes the field and Roethlisberger starts running the offense against a real opponent.
Right now, everything is innuendo. I doubt there can be much of a rift right now since the Steelers are still learning the playbook. There should be plenty of passing, so I can't see why Roethlisberger would be upset.
I believe we'll finally see more no-huddle, something Big Ben enjoys.
Right now, this is much ado about nothing.