South Carolina Football: The 5 Most Highly Anticipated Games in 2012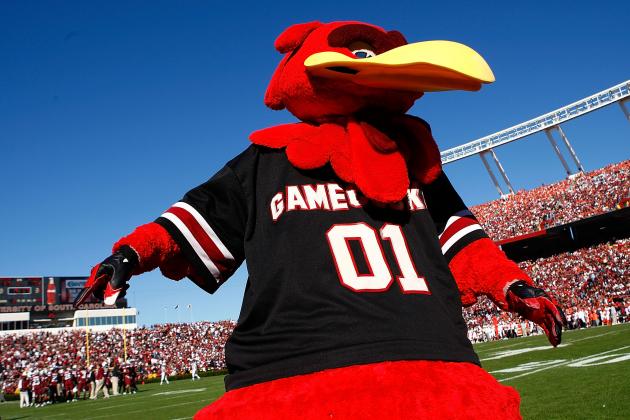 Scott Halleran/Getty Images

College football season gets closer and closer each day, and for the Gamecocks, the summer is a great chance to prepare themselves for the upcoming 2012 football season.
Playing in the SEC has never been easy for South Carolina, but the last few seasons have shown that the Gamecocks can be a player in this conference. This upcoming schedule gives the Gamecocks no breaks with a tough October stretch, including two straight road games against LSU and Florida.
Throw in new member Missouri and a potential resurgence from Florida and Tennessee, and this division could have several Top 25 candidates yet again. There's also tough SEC West opponents in LSU and Arkansas, along with hated rival Clemson.
Let's take a look at the five most highly anticipated games for the Gamecocks in 2012.
Begin Slideshow

»
Kevin C. Cox/Getty Images

This game is expected to be a matchup of the top two contenders for the SEC East.
South Carolina has beaten the Georgia Bulldogs the past two seasons, but South Carolina only wound up as division champions in 2010. As you can see, beating Georgia doesn't equal an SEC East title, but this could be a battle of two Top 10 teams with a lot at stake, making this a big game for both teams in 2012.
Georgia returns All-SEC quarterback Aaron Murray along with talented but troubled running back Isaiah Crowell and freshman Keith Marshall on offense. Defense should be led by linebacker Jarvis Jones, the talented transfer from Southern Cal who finished the 2011 season with 13.5 sacks. Another year in Todd Grantham's defense should bring some comfort to the Bulldogs and could see another top defense this season.
The interesting part about this game is the move to October instead of its usual second game of the season slot. This normally benefits the Gamecocks, as they've been able to catch the Bulldogs still trying to find their identity in the early part of the year. How will Georgia look in October will be a big question for the Gamecocks.
Luckily, South Carolina returns running back Marcus Lattimore to the lineup this season. Lattimore has basically owned the Bulldogs by himself in the past two matchups and could carry the load once again for South Carolina.
A big game between what should be two really good football teams. What's not to like?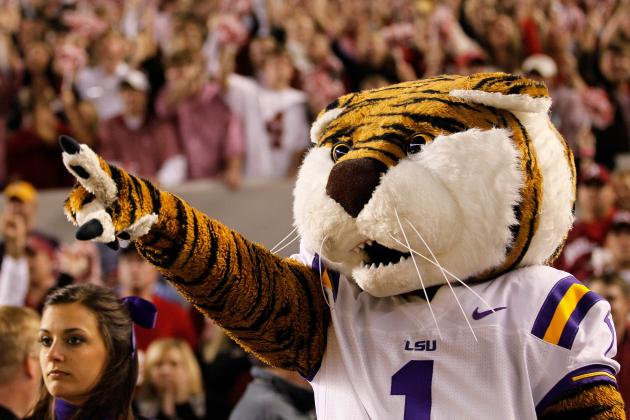 Kevin C. Cox/Getty Images

LSU is a perennial national championship contender year in and year out. South Carolina last played The Tigers in a stretch from 2007 to 2008. The Gamecocks hung tough with The Tigers in those two games, but ended up losing by a score of 28-16 in 2007 and 24-17 in 2008.
South Carolina is a much better team than what it was back then.
But so is LSU.
Last year, LSU battled Alabama for a national championship, but fell short of being crowned champions. Expect the The Tigers to compete for a title once again, but with a stellar defense, strong offensive line and solid running game.
There will be a new quarterback this year in Zach Mettenberger who is expected to open up the passing game for The Tigers this season.The offensive line is physically imposing up front, and running backs Michael Ford, Spencer Ware and Kenny Hilliard will hit you from all angles.
The defense welcomes back Tyrann "Honey Badger" Mathieu and defensive lineman Sam Montgomery and Barkevious Mingo to the mix. They'll have to replace Morris Claibone at the cornerback positions, but there's talent ready to step right in.
Both the Gamecocks and the Tigers should have Top 10 NCAA ranked defenses this season. It's possible to expect a ground-it-out defensive battle, with the team making the least mistakes pulling out the victory. Tiger Stadium is one of the more imposing venues in college football, and if this game is at night, the edge always goes to the Tigers.
Can the Gamecocks knock off juggernaut? All the pieces are there. They'll just need to put it together on the field. They did it against Alabama. Why not LSU?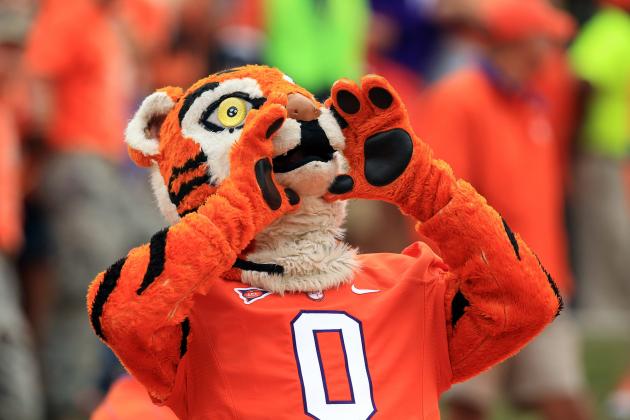 Streeter Lecka/Getty Images

Clemson has long dominated the Palmetto state rivalry for many years.
Not anymore.
South Carolina has turned this rivalry upside in the past three seasons with three straight resounding victories over the Clemson Tigers for the first time in 40 years. The Gamecocks plan to make it four straight in a row this season, but will have to do so in the tough atmosphere of Death Valley.
Clemson returns quarterback Tajh Boyd, wide receiver Sammy Watkins and running back Andre Ellington and will have another year of experience in Chad Morris' offense. The offensive firepower should be there for the Tigers. The question is, will they have the beef on the offensive line to hold off the impressive front four of the Gamecocks? They lost a lot from the 2011 team, and the talent doesn't seem to be on par with what they had last year.
Defensively, Clemson returns eight starters, but will be in a new defensive scheme under new defensive coordinator Brent Venables. The defensive line will miss starters Andre Branch and Brandon Thompson, so it will be interesting to see where the pressure will come from. The linebackers and safeties are a talented group, but they'll need help up front for success.
Clemson can be a quick-strike offense, but can its defense hold up? After starting 8-0 last season, the Tigers lost four of their last six games by a combined margin of 98 points. They collapsed at the end of 2011, proving they don't have the makeup to compete at a higher level of football.
The Gamecocks compete in a much tougher conference and return a ton of talent from the team that handled the Tigers pretty easily in 2011. This is an extremely important game for both teams and is always one of the main ones circled on the schedule each season.
It's a rivalry game. These two teams hate each other. It'll be worth the hype in 2012.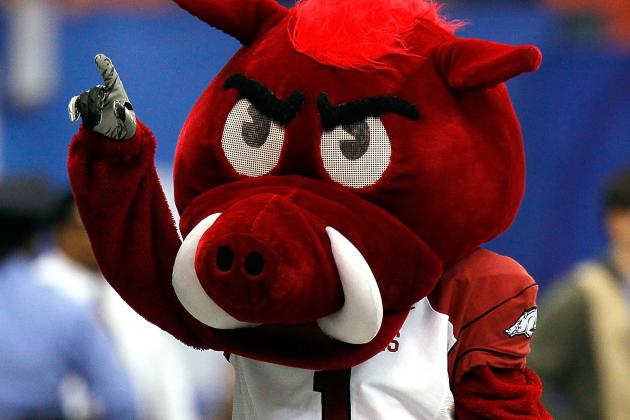 Kevin C. Cox/Getty Images

If there has been a team that's given the Gamecocks fits in recent memory, it's the Arkansas Razorbacks.
The Razorbacks have three straight victories over South Carolina by scores of 33-16 in 2009, 41-20 in 2010 and 44-28 in 2011. Bobby Petrino's Arkansas quarterbacks have put up some massive numbers on the Gamecocks in those three victories, but Petrino is no longer around.
John L. Smith, the new Arkansas coach for 2012, had little time this spring to get acquainted with his football team, but he's got one of the best quarterbacks in the SEC returning in Tyler Wilson. He also has running backs Dennis Johnson, Ronnie Wingo and star Knile Davis all back to give this offense the firepower it needs.
Wide receiver will be a question mark, but Wilson and the running backs should be able to handle the load.
Defense will miss Jake Bequette and Jerry Franklin, who were considered the leaders on the defensive side. Tenarius Wright should be back at full health for the Razorbacks but can they improve on their defense from last season. The rush defense finished 74th nationally and will have a hard time slowing down the Gamecocks running game.
The difference in South Carolina finishing behind Georgia in the SEC East was this loss to Arkansas. This game is extremely important for USC, as it will play a major role in its hopes for a division and SEC championship.
Arkansas has gone through a lot this offseason, but its offense will keep them in most games this year. The Gamecocks are lucky to get this game at home and will look for payback on their recent three-game losing streak.
A win over Arkansas could be a signature win for South Carolina in 2012.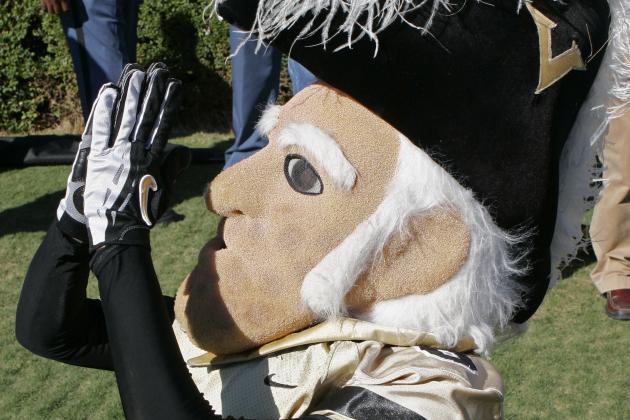 Mike Zarrilli/Getty Images

You may be thinking, why is Vanderbilt one of the most anticipated games for the Gamecocks of the 2012 season?
Well, the answer to that would be a few reasons:
It's the first game of the season. There is so much build up and hype towards a game, and this one, being on Thursday, will have the attention of the nation, as everyone will be excited for the return of college football.
It's an SEC road game. It doesn't matter who or where you play in the SEC. It's tough going on the road in an unfriendly environment. Vanderbilt improved greatly under first-year coach James Franklin and has brought in a recruiting class most Vanderbilt fans would have never dreamed of.
A big reason of hope for the Commodores is running back Zac Stacy. Stacy returns after rushing for nearly 1,200 yards last season and scoring 14 touchdowns. Jordan Rodgers will be the quarterback again and showed improvement in the second half of the season. Make no mistake, the ground game behind Stacy should be the main focus on offense for Vanderbilt.
Vanderbilt's defense has a solid secondary with players like Andre Hal, Kenny Ladler and Trey Wilson. Expect those guys to be the strength of the team. They'll need to be more physical up front and find some players at the linebacker position to help this defense have a chance against some of the tough offenses in this conference.
South Carolina and Vanderbilt have played some close games over the last few years. This will be no easy test for the Gamecocks and is basically a lose/lose situation for them. If they come out and play bad, people will be looking to jump off the bandwagon. If they lose, it'd be tough to see what the Gamecocks could do after that.
Your most important game is always your next opponent. Vanderbilt is that next opponent for South Carolina.
The goal now is to start 1-0. That's why this is such an important game for the Gamecocks.