WWE No Way Out 2001: Top 10 Moments from a Historic Night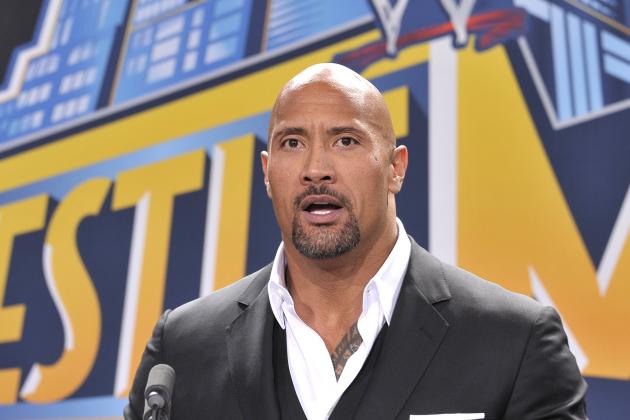 Michael N. Todaro/Getty Images

In February of 2001, the entire wrestling landscape was about to change. The United States was filled with a dying ECW, a struggling WCW and a WWE powerhouse.

By Wrestle Mania XVII five weeks later, the industry was altered forever. At No Way Out, WWE presented a great show (B grade) for the Las Vegas audience. While nobody knew about the upcoming invasion, everybody knew WWE was still king.

What were the highlights? Let's find out!
Begin Slideshow

»
Raven defended "his" Hardcore Title against The Big Show. I put his in quotations because that was the state of the belt at this time.

Nobody ever owned the title. They just held onto it for awhile. With many things in the Attitude Era, it was "cool" at first. Eventually, it became repetitive and stale.

The Hardcore title scene in 2001 meant nothing. It was just a bunch of wrestlers doing nothing but trading the title back and forth twenty times a month.

With the 24/7 rule, it also made matches pointless. Anybody could interfere and win the title, so why even bother with a one-on-one match? Somebody was bound to run in anyways.

On this night, many wrestlers came out to attack Raven and Show. At one point, Billy Gunn even won the title. Minutes later, Raven won the title right back.
Moments later, Show pinned him to grab victory. It was a fun opener, but none of this ever mattered in the long run. WWE agreed.
In 2002, the Hardcore title went away...hopefully forever.
Tazz had done some commentary before.

However, he was given a huge test at No Way Out. Tazz took over at the commentary table for the last hour or so of the show. On live pay-per-view, he was being thrown out.

I think he passed with flying colors. Eventually, Tazz would be a regular on SmackDown and later ECW. It all began with this huge opportunity to call the main event of No Way Out.
Steven Richards vs. Jerry Lawler was an interesting match.

If the Right to Censor leader won, Lawler's girlfriend (The Kat) had to join their group. If Lawler won, The Kat could strip naked.

Well, that option was never going to happen. I assume some actually bought into that stipulation.

Thus, you had to know Right to Censor would find a way to win. Sure enough, they did get the victory, and Kat joined them

Outside of the finishing sequence, the live crowd was quiet for this. It was like a bad omen for what was about to happen...
As many recall, The Kat did not stick around much longer in the company. With her leaving, Jerry Lawler left as well. It really was an unfortunate situation.

Tazz took over for the rest of the night. However, Paul Heyman took over for Lawler full time on Raw a few weeks later. It was a nice change, but Lawler and Jim Ross always fit together.

It was only a matter of time before Lawler returned.

Nine months later, he came back to commentary in a dramatic Raw moment. Kat was nowhere to be seen. All was right with the world.
The Dudleyz defended their tag titles against Edge and Christian and the Brothers of Destruction. Yes, Undertaker and Kane were going for the tag straps at No Way Out.

It was a very unique time for the company. Many top talents went for titles "beneath them," yet it all worked out in story lines. On top of that, it was a tables match.

With Mania coming up, it was hard to imagine Taker and Kane winning the gold. Also, Edge and Christian were not in line just yet.

Thus, it was an easy win for the Dudleyz. Thanks to Rikishi and Haku interfering, the champions kept the gold for a little bit longer.
What a feud!

Stephanie McMahon has always delivered when she wrestled. From facing Lita in 2000 to Trish Stratus in 2001 to Vince McMahon in 2003, she came through when she needed to.

At No Way Out, Steph and Trish had a huge battle. You can laugh about it now, but this was the third biggest match at the time.

Fans wanted to see these two go at it. The feud was built up perfectly, and you had to see this. As expected, the crowd was with them for the entire ten minutes.

With most matches, the ending was very nicely done. Vince had warned William Regal to "do the right thing" when the time was right. Of course, nobody knew what that meant.

Should Regal help Vince's daughter or his "friend?"

After changing his decision, Regal helped Stephanie pick up the victory. It was a great moment, and the rest of the story would play out in the weeks to come.
I understand mistakes happen. Trust me, nobody is perfect in life. However, Earl Hebner made a huge "botch" during the main event.

A decade later, you just watch the match and wonder what happened. The video tells the entire story folks.
Kurt Angle won the WWE Title from The Rock in October 2000. By the time February 2001 rolled around, it was time for the face to get his title back.

Angle had a nice run, but WrestleMania is an entirely different story. There was no way the young Olympic gold medalist was walking into the biggest show of the year with the title.

Thus, we got this match.

The two had a good 15-minute main event match. After a really good finishing sequence, Hebner blew the pin fall. After the crowd was upset for a minute, Rocky made sure it was over moments later.

It is too bad that such an error had to occur there. The match was very entertaining, but Rocky's win did not come off as epic as it could have.
I am not one for "fantasy booking." It does nothing for me. I stick to logic, numbers and sense. However, there were definitely a few questionable moves made in early 2001.

First, Big Show interfered in the main event of No Way Out. He came out and gave a choke slam to Angle and Rock. Yes, it was a waste of time. Yes, it did nothing. No, I still don't get it.

Also, Triple H and Stone Cold had their epic match. While Steve Austin winning would have made the most sense at the time, The Game prevailed. I can understand that because of his upcoming Taker feud.

However, Austin and Triple H joined forces about a month later. The two once tried to kill each other, now the two were dominating as tag champs.

It was a nice try to get Stone Cold over as a heel, but it just threw the past year of story lines out the window. I really would prefer logic over "swerves" just to shock people that make no sense.

Finally, this pay-per-view ended with nearly 30 minutes left in the show. They have a three-hour time slot to fill for pay-per-view and went nowhere near that long.

Can you imagine the outrage if a pay-per-view in 2012 ended with 30 minutes left?
Well, it happened at No Way Out 2001.
In the end, Stone Cold vs. Triple H is what most remember about No Way Out 2001. It was a best two out of three falls match to finally end their rivalry.

The first fall was a normal match.

The second fall was a street fight.

The third fall (if needed) was a steel cage match.

Honestly, these two came up big time. Their match was fairly early on in the event, but that just meant it was going to be given a lot of time.

Well, it certainly got enough time. These two just destroyed each for well over 30 minutes.

Stone Cold won the first fall. Triple H followed that up by winning the next two falls. Austin was on his way to the main event of Mania, while Triple H was set to feud with Taker.

You can debate the winner all day long, but nobody can deny that their match was one for the ages.

Follow Justin Watry on Twitter!