Alabama Football: Robert Nkemdiche and Nick Saban's Top Priority Prospects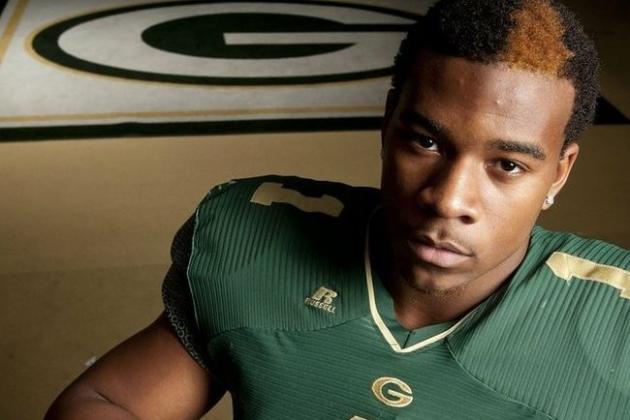 Nick Saban's goal is excellence— not only on the field, but on the recruiting trail as well. The Tide's 2013 recruiting class is well on it's way to being the best in the nation, and Saban will try to make that happen with some high profile prospects.
Nick Saban is mostly predictable in the recruiting game; he goes after the biggest prospects just like every other coach.
But he can't get every big time prospect, and regional location can often eliminate any chances of getting the best players.
Fortunately for Nick Saban and Alabama, a lot of the Tide's biggest targets live in pipeline states, specifically Saban's favorite raiding grounds, Georgia and Florida.
Here's a look at some of the best prospects in the nation that Alabama still has a shot at.
All star ratings and measurements are from Scout.com unless otherwise noted.
Begin Slideshow

»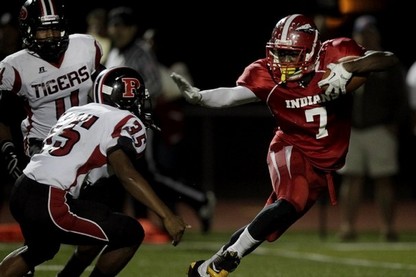 5'11", 185, 4.5 40-yard
Immokalee, FL

Mackensie Alexander is a high priority for Nick Saban right now as the class does not include an elite cornerback yet. The commitment list does include several players capable of playing the position including ArDarius Stewart, but he could likely end up at wide receiver.
Alexander has established himself as one of the best cornerbacks in the nation and has offers from just about every school out there.
Saban has an edge in the fact that he is arguably the best coach in the nation for developing cornerbacks, and almost all of the Tide's cornerbacks that crack the depth chart get a shot at the NFL, either in the draft or free agency.
There's a bit of a twist in Alexander's story, too. He has a twin brother, Mackenro, who plays safety and seems to be much less talented and has very few offers.
Saban doesn't underestimate the value of brotherly love, and it's stronger between twins. He's likely to make room for Mackensie's 3-star rated brother.
Mackenro has offers from Tennessee, Miami, and Florida State. All three are respectable schools and if he accepts an offer from one of these schools it will make it much more difficult for Saban to recruit Mackensie.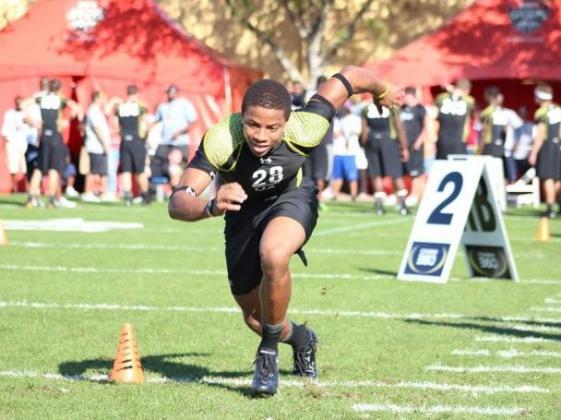 5'11", 181 lbs. 4.45 40-yard
Tampa, FL
Vernon Hargreaves III is recognized by most as the best cornerback in this year's recruiting class, so it's no wonder that Nick Saban wants this guy—badly.
He will be a true shut-down corner at the next level, and like Alexander his commitment would be a great step for the Tide's class of 2013.
Alabama lost all but one (DeMarcus Milliner) of it's best cornerbacks to graduation and the NFL draft, so there is a lot of room on the depth chart at the moment.
Also, the projected starters will all be upper classmen and Milliner may not stick around for his senior year.
This prospect of early playing time and a better chance to start as an underclassmen could be more than enough to entice Hargreaves to commit to Alabama.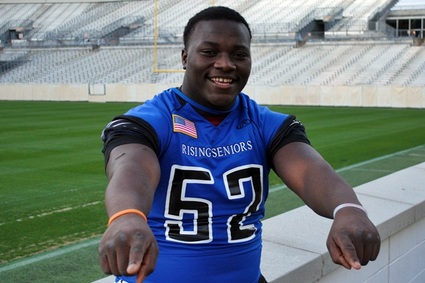 6'3", 285 lbs.
Vienna, GA
Montravius Adams may be the best defensive tackle in the nation and would be a very welcome addition to an Alabama squad that often has difficulty recruiting elite defensive linemen out of high school.
Adams plays in a 4 lineman front in high school, like most elite prep defensive linemen, and like the others he may be a bit skittish about moving to a 3-4 defense.
It takes a special player to run the line in a 3-4 as they won't be getting all those gaudy stats they are used to (unless your name is Marcell Dareus).
And Adam's had some gaudy stats last year: 84 tackles, 45 for losses and 10 sacks
Adams seems interested in playing defensive end at Alabama, but with his size, athleticism, strength, and stamina he could play nose tackle for the Tide as well.
Nick Saban has his work cut out for him if he wants to land this guy, but Saban's track record of sending defensive linemen to the NFL could be the deciding factor.
6'6", 295 lbs.
Lake City, FL
Laremy Tunsil is far and away the best offensive tackle in the nation, which is exactly what Cyrus Kouandjio was back in the 2011 class.
But that's the problem. Tunsil isn't nearly as good (yet?) as Kouandjio, which could make it difficult to recruit Tunsil if he has any interest in playing left tackle.
However, if he would be happy playing right tackle then Nick Saban will be lining up an enticing offer.
Incumbent right tackle D.J. Fluker has two years of eligibility left, but most draft pundits are already labeling him as first round draft talent. If he goes, the starting position could be Tunsil's in only his second year.
The Tide already have three committed offensive linemen on their list, but all three of them would be better off playing either guard or center.
Alabama needs a true offensive tackle, and Tunsil could be that guy if he chooses wisely.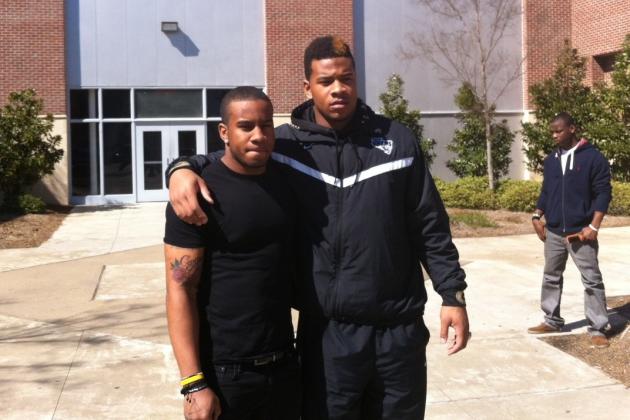 6'4", 268 lbs., 4.72 40-yard (rumored to be 4.5)
Loganville, GA
Robert Nkemdiche is the best prospect in the nation, and there's no room for doubt. He is the best.
So what are Alabama's chances to land the prospect that over one hundred schools want?
Many consider Alabama to be the favored school in the race for Nkemdiche, but Georgia is still going strong in the race.
But there is also a wildcard. Ole Miss. Sounds crazy right?
First, Nkemdiche is a program changer for a school like Ole Miss. He could be the one to finally dig the struggling Rebels out of the ditch that former head coach Houston Nutt buried them in.
Second, he's close to his older (and smaller) brother, Denzel, who he's pictured with in the photo. Denzel is a linebacker at Ole miss but is built more like a cornerback who will also have trouble cracking the Reb's weak depth chart.
What Alabama offers, however, could likely be too much to pass up for Robert Nkemdiche.
He's almost guaranteed to go to the NFL someday under Nick Saban and he would make that happen by taking Marcell Dareus' old position at left defensive end.
That's right where Dareus made all his money, becoming a sack machine by blitzing from the opposite side of Alabama's fearsome Jack linebackers.
And that is just fine with Nkemdiche, as he plays defensive end in a 3-lineman front in high school. He knows what it's like to face double teams, and still produce ridiculous stats while stopping both the run and pass.
Last year he had 78 tackles, 36 for losses and 18 sacks.
There are plenty of excellent recruits out there that wouldn't fit Alabama's system very well, but Nkemdiche is not one of them.
Alabama's system, their production of NFL talent, and their status as perennial title contenders make the Capstone the best possible place for Nkemdiche to go.
Did I forget to mention that he is also capable of playing running back at an elite level?