WWE News: 7 Things We Want to See Included in WWE '13
Image property of WWE
WWE '12 was a great success for both THQ and WWE, and we are nearing the time when WWE will start revealing details about WWE '13.
While fans were treated to many positive changes to the game-play mechanics and look of the characters, there were still some things left to be desired.
In this slideshow I will list seven things which could add to the game-play experience, as well as create a more user-friendly game for the average-to-hardcore wrestling fan.
Begin Slideshow

»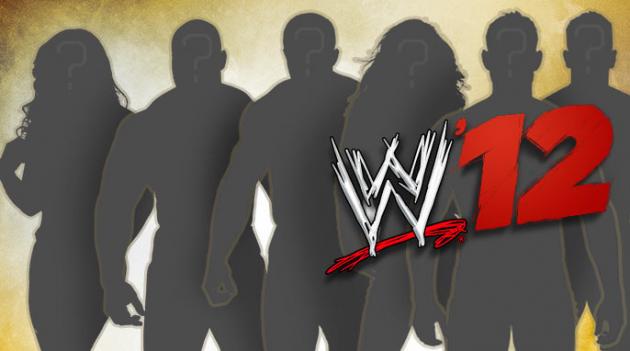 THQ.com
WWE has thrown in a few people like Paul Bearer and Hornswoggle as Non-Player Characters in recent years, and they helped add a bit to the experience.
Having a manager in the game is not all that important, but many fans might be overjoyed to be able to select some of their favorite managers from WWE's long history.
Names like The Genius, Bobby Heenan, Sherri, Hillbilly Jim, Captain Lou Albano and Sunny are people who many fans would love to see in the game, even if they couldn't use them to deliver a DDT.
Also, by including people like Stephanie McMahon, possibly Shane, Teddy Long and John Laurinaitis, WWE will be offering a more realistic experience.
I know the argument can be made to just include everyone as a playable character, but that is simply not possible with the current generation of consoles and games.
If WWE allowed fans to play through a storyline, imagine how cool it would be to get some pre-match advice from Arn Anderson and Dean Malenko before leaving the locker room, only to see Mae Young chasing Big Show down the hall.
Little additions like these can go a long way with heavy gamers and long-time wrestling fans.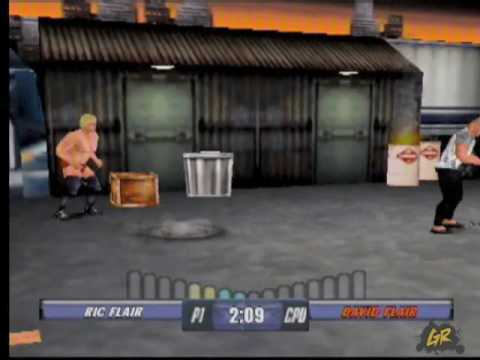 EA.com (How did David Flair end up in a video game?)
Many of the old wrestling games would allow players to take the brawl backstage, but the areas were limited in size and you could only go into one or two rooms.
What WWE is missing from the video games is a real arena feel. By allowing players to be able to take the fight into the crowd or even backstage it would make for matches that would be more fun.
What is the point of a falls count anywhere match when you can only play in and around the ring?
I would even think that WWE could add a specific match type with a bigger play area so every match did not have to force the processor to accommodate for a huge arena.
For instance, having the backstage area accessible in a cage match would be pointless.
WWE used to have a feature where a little section of the crowd area could be accessed and I do not know why they got rid of it, but adding it back would certainly make things a little more interesting.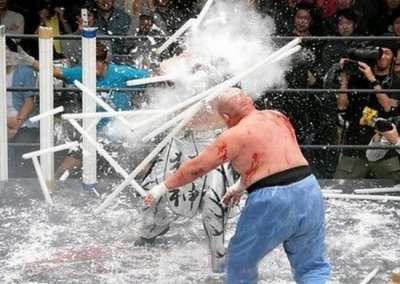 trendhunter.com
The WWE video games incorporate many familiar weapons, but the list has not changed in years and it is time to add a few new things.
There are many objects which have been famously used in wrestling matches which have since gone the way of the Dodo.
Things like Sting's trademark bat, chains for wrapping around fists, frying pans and even cookie sheets have all been used numerous times over the years.
WWE could remove the broom no one ever uses and add the bat or frying pan and no one would really notice.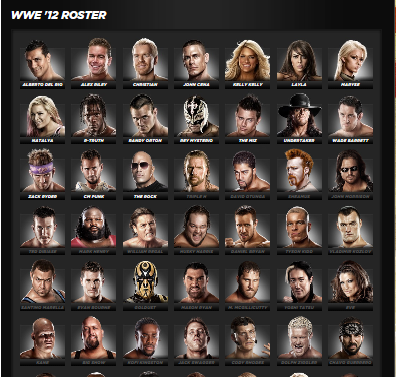 THQ.com
WWE '12 came out last year and we have already added several names to the WWE roster which are not in the game.
Sure, people can create their own versions, but they are never quite the same as the ones THQ makes, and it really would not be all that hard to keep up.
WWE always has too many superstars to put in the game, but there is no limit to how many DLC items you can release.
Here is a great way this could be structured where everyone would gain something and lose nothing.
First, WWE starts out with whatever standard roster the game would include, say 50 superstars, 10 Divas and 10 legends, and then they could create special DLC packages with the rest of the current roster.
Make packages containing two superstars for a dollar. Some fans would be willing to pay a dollar to play as Curt Hawkins and Tyler Reks, and there are a lot of people who you know will not be included in the game unless by DLC.
When new superstars are brought into the company, WWE should have THQ release a DLC for that superstar which is either free or costs a dollar.
By doing this, WWE would be creating one of the most accurate sports games on the market.
I know I would like to be able to play as Damien Sandow, and I do not want to have to use a created wrestler to do it.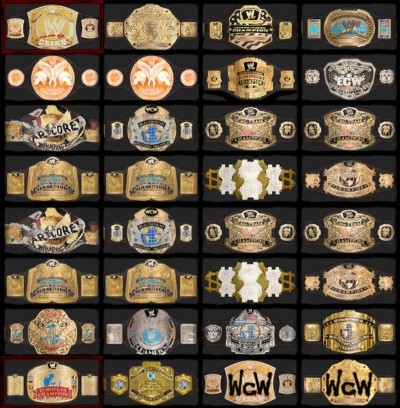 THQ.com
WWE has done this kind of thing a few times, and it always ends up being a popular addition to the game. Superstars like Chris Jericho and Shawn Michaels have been given this kind of option and I think they should start doing it for more people.
What I am talking about is including different versions of the same superstar to show the different looks they have had throughout the years.
Imagine being able to play as the purple-or-grey-gloved Undertaker of the Connecticut Blue-blood version of Triple H.
I know a lot of people would love to be able to play as Lionheart Jericho or Rocky Maivia.
My personal favorite would be a Hollywood Blonds version of Steve Austin, but I am not holding my breath.
This kind of addition would give long-time fans a flashback to the days of when they first began watching without having to go buy the awful WWE All Stars game that was released a couple years ago.
As for titles, do we really need 20 different belts when four of them represent the same championship?
WWE should limit the number of titles, but allow for players to select which version they wish to play.
Why include the Spinner belt and Undisputed-style belt when WWE could have players cycle through five different WWE titles in one space?
Playing with the winged-eagle WWE title or Pat Patterson's IC title would also allow for fans to be nostalgic about the days they began watching wrestling.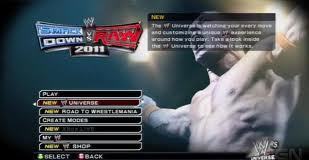 THQ.com
WWE has slowly been including more and more features which are based on things from RPG games, and eventually they will probably have a total RPG-style game.
WWE '12 gave players a lot more options when playing in the storyline mode, but they still had very little control over the choices they had to make.
I think that the RPG elements would probably have to be incorporated through DLC, because the game itself has so many other features to it that altering it with a major overhaul would take many of those other things away.
Imagine being able to create your own superstars, or use familiar superstars, and be able to have total control over the direction of the story. You could turn heel or face whenever you wanted, run-in during any match you saw fit, choose whether or not to hire a manager and so on.
Something this ambitious may be a little bit out of the question, but a man can dream.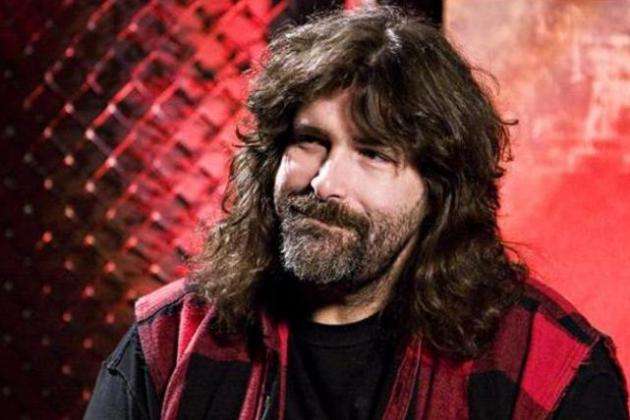 WWE.com
WWE and THQ have taken a few features away over the years which some fans miss.
One of the major things changed was WWE GM Mode being taken away in favor of the less comprehensive Universe mode.
WWE made a lot of right moves with this idea, but the GM mode was something totally different and many fans miss it.
Another match-type which should be brought back is the Special Guest Referee match. Being able to either play as the ref or just have Mick Foley counting the pin makes things more interesting.
I already mentioned the little area outside the ring people used to be able to go to earlier, but if the larger play area thing doesn't work out, then they should at least put that corner back so we can throw people into speakers and other fans.
Thanks for reading and please feel free to share your thoughts on what WWE should include in WWE '13 below.