Boston Red Sox: Top 10 Injured Players Ready to Make an Impact When They Return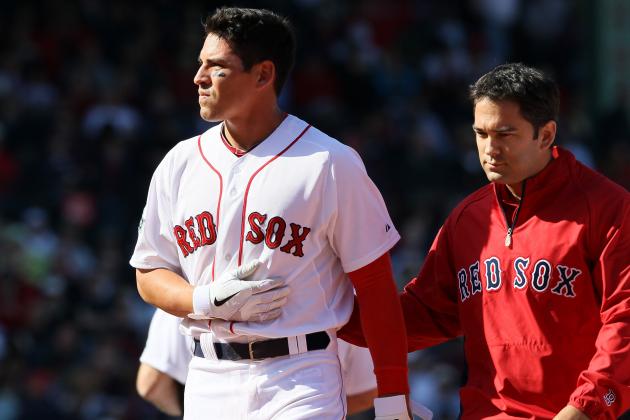 Elsa/Getty Images
Injured players such as Jacoby Ellsbury could make a big impact when they return.
Even though it's only May 23, the Red Sox have already managed to lose a comical number of players due to injury. Seemingly every position has been affected, although some have seen more attrition than others; per a story by Jonah Keri at Grantland today, the Sox have now managed to put 12 different players in the outfield this season.
A reality of all these injuries is that some of these players have more of an impact than others.
It's a lot easier to stomach losing Darnell McDonald than it is Jacoby Ellsbury.
Inevitably, though, some of these injured players will make their way back to Boston. When they do, the team will welcome the slew of MLB-ready reinforcements as they try to push their way out of the AL East cellar.
For a team that is off to its worst start in nearly 20 years, the Sox are desperately in need of healthy bodies. The fill-ins have done a remarkable job in keeping the team right around .500, but it is completely unrealistic to think they can sustain even that modest pace over the course of 162 game season.
As the return of some of the key (and not as key) members of the Sox grows increasingly imminent, let's rank the impact that these returning players will have:
Begin Slideshow

»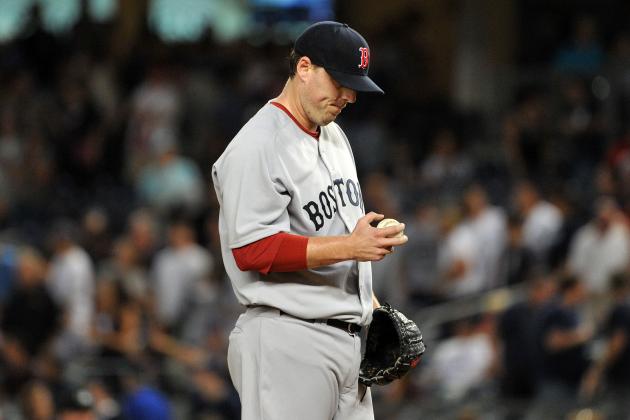 Christopher Pasatieri/Getty Images

Both Lackey (Tommy John surgery) and Jenks (persistent back problems) likely will not pitch this season. So why are they on this list?
The central issue is that these guys' combined inability to perform the most basic of functions of a professional athlete (i.e., get on the field) has been a huge reason the Sox are in this predicament in the first place.
Lackey and Jenks were paid handsomely to be key members of the rotation and bullpen, respectively, and neither has delivered. Mentioning either player to Sox fans is sure to elicit a string of words not suitable for print.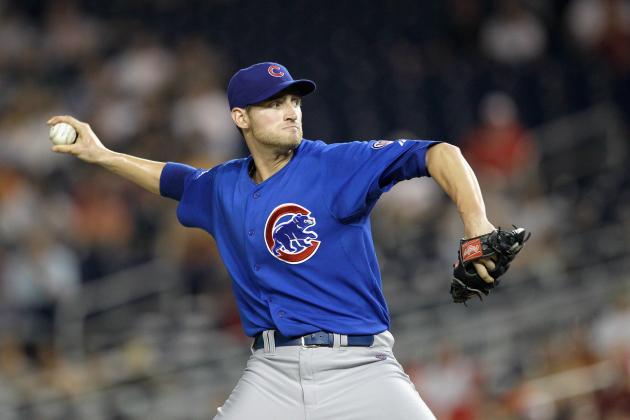 Rob Carr/Getty Images

Remember this guy? The one the Sox acquired in exchange for Theo Epstein?
If you don't, I don't blame you. Carpenter was shelved shortly after the start of spring training with bone spurs in his elbow, an injury for which he underwent surgery shortly after being diagnosed.
With the Sox relying so heavily upon veterans Vicente Padilla, Scott Atchison and Alfredo Aceves early on in the season, they are running the risk of taxing all of their bullpen arms.
Although he has had mixed results in his MLB career, Carpenter would give the Sox another live arm in their bullpen and would allow manager Bobby Valentine to deploy his reliable relievers a bit more judiciously.
Jim Rogash/Getty Images

The versatile backup outfielder (and occasional pitcher) was placed on the DL on May 13 with a strain in his right oblique. Although the injury didn't have anything to do with his pitching appearance, it couldn't have helped.
While McDonald has struggled this season (.179 batting average, .634 OPS), his ability to play all three outfield positions made him a relatively important piece of the Sox's bench. His speed, too, was also a big asset for the team in the late innings.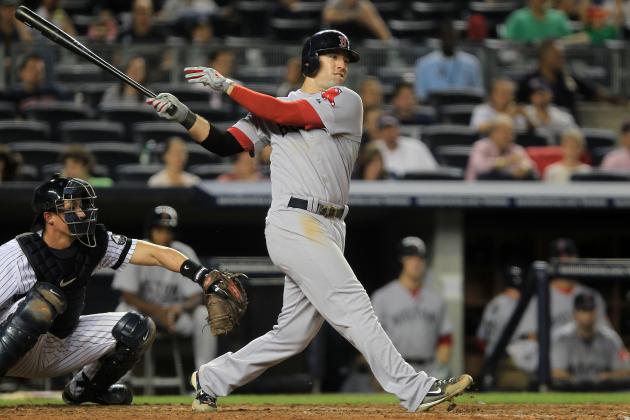 Chris McGrath/Getty Images

Although he hasn't played yet this year as he recovers from shoulder surgery, the young Kalish projects as a right fielder of the future for the Sox. Like McDonald, he has the ability to play all three outfield positions and possesses good speed (10 steals in 53 games for the 2010 Red Sox).
Where he surpasses McDonald, however, is with his bat. Although he only has 163 career MLB at-bats, Kalish impressed enough in his brief stint with the Sox in 2010 that they were willing to deal away the more accomplished Josh Reddick this past offseason.
When he does return, Kalish will be given plenty of time to develop and learn from the many veterans in the Sox outfield and may not earn a starting job right away.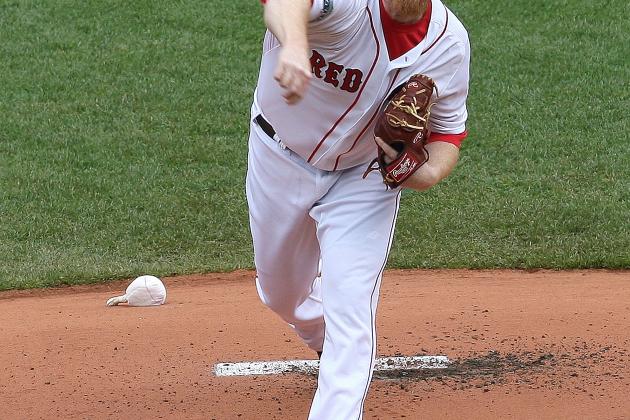 Jim Rogash/Getty Images

The veteran right-hander did not look great in his only start this season, giving up seven runs (six earned) in 2.2 innings against the Orioles. The ugliest part of his outing was probably the gash he sustained on his knee, which has since landed Cook on the DL.
When he returns, the Sox will likely deploy Cook as a long reliever in the hopes that he can make as a smooth transition as Vicente Padilla, who has become the Sox's top set-up man.
Cook's ability to keep the ball in the park makes him valuable before he even throws a pitch, as Sox relievers have allowed 16 home runs (tied for 4th-most in MLB).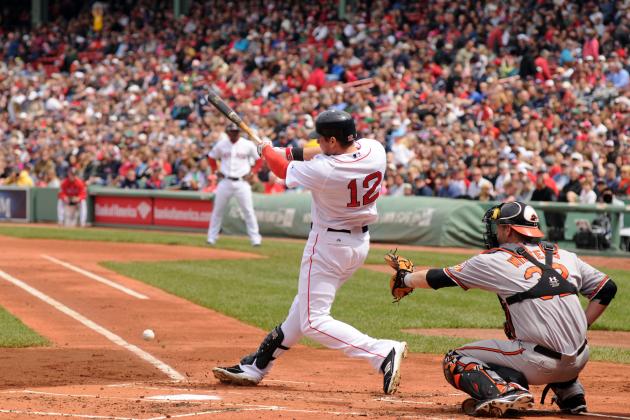 Darren McCollester/Getty Images

Sweeney's absence will likely be brief, as the outfielder should only be out a few days as he recovers from a concussion sustained making a sensational diving catch this past weekend against the Phillies.
Sweeney has been huge for the Sox this season, batting .311 and playing solid defense in right field. He has been a doubles machine, with his 14 putting him in a tie for 4th in the American League.
Thanks to the activation of Kevin Youkilis and emergence of Will Middlebrooks, Sweeney will be able to hit towards the bottom of the lineup when he returns, giving the Sox much-needed depth.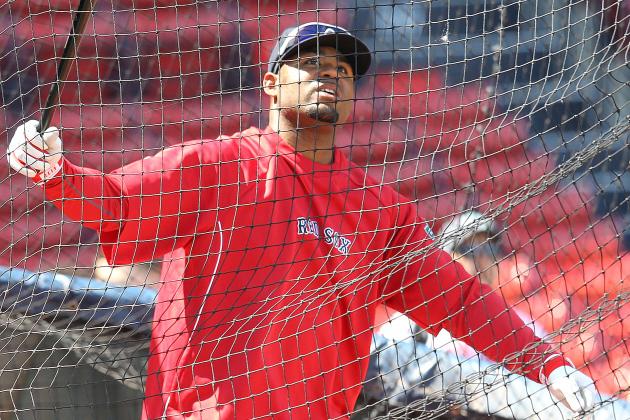 Jim Rogash/Getty Images

Oh, Carl. Just as soon as the enigmatic left-fielder had seemingly recovered from unexpected offseason wrist surgery, he went down with an ulnar collateral ligament sprain in his left elbow. While he avoided surgery, he has yet to begin swinging as he looks to return sometime before the All-Star break.
While Crawford had a 2011 season both he and every Sox fan would like to forget, the fact remains that he is an enormously talented player. There's a reason that in seven full seasons with Tampa Crawford earned four All-Star selections.
Crawford's return would lend some stability to the Sox outfield, and should he produce right away would make it much easier for fans to forgive his dismal campaign from last year.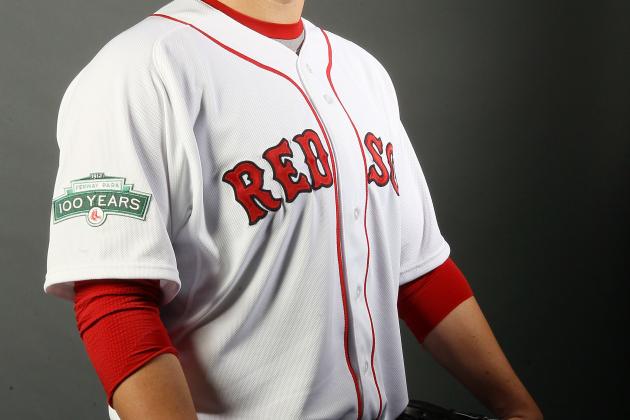 Elsa/Getty Images

The man who was tabbed to be the Sox's closer has been an afterthought thus far in 2012 after tearing a ligament in his thumb in spring training. Now, after being cleared to resume throwing last week, Bailey is finally on his way back.
After a rough start to the season, Alfredo Aceves has excelled in the closer's role and will likely hold on to that job for the rest of the season. However, this is not to say that Bailey will be relegated to mop-up duty when he returns right around the July 31st trade deadline.
Indeed, the Sox will need Bailey to be back to his old self down the stretch run. With reliable relievers in short supply, the right-hander's contribution to the bullpen will go a long way in determining if this Sox team can remain in playoff contention.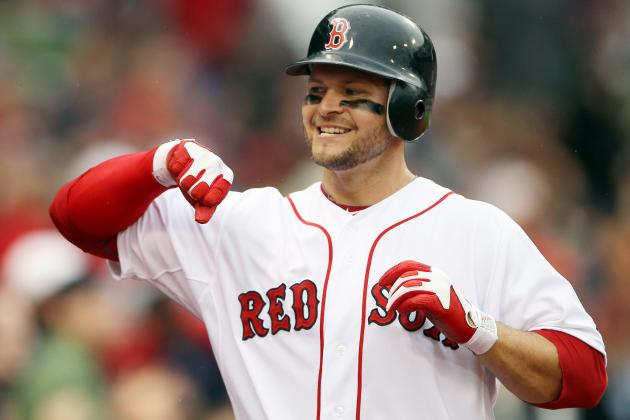 Elsa/Getty Images

After breaking his foot over with a foul ball over the weekend in an incident reminiscent of Dustin Pedroia's 2010 injury, Ross is a huge loss for the Sox. He has been a reliable hitter all season, and is second on the team in most offensive categories.
The Sox did get a bit of good news on this front yesterday, as Ross and Bobby Valentine were both optimistic Ross could return sooner than the original projection of two-plus months.
Ross has set the tempo for the Sox for much of this season, as his enthusiasm and hustle have won over teammates and fans alike. Along with David Ortiz, Ross has played a key part in keeping the team afloat through their early struggles. They'll need him back as soon as possible.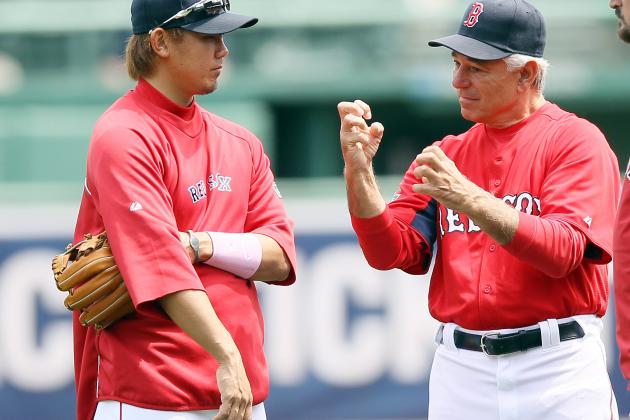 Elsa/Getty Images

Matsuzaka appeared on track for a remarkably quick return from Tommy John surgery when he took the hill for his final minor league start. However, neck soreness has put Matsuzaka's rehab temporarily on hold, and the Sox will now have to wait a bit longer for the right-hander.
The return of Matsuzaka will present the Sox with an interesting dilemma. The most likely candidate for him to replace in the rotation should be Daniel Bard, who continues to struggle nearly two months into his career as a starter.
Although he causes a lot of hand-wringing over the course of his starts, Matsuzaka can be a very effective pitcher when he attacks the strike zone and mixes his pitches. By inserting him into the rotation and moving Bard back to the bullpen, the Sox would be strengthening both spots and setting themselves up for a strong second half of the season.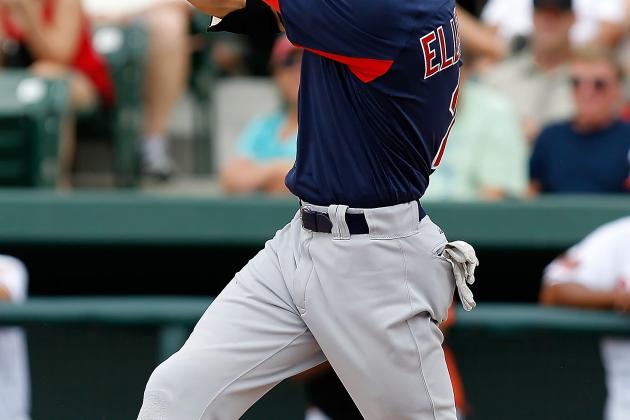 J. Meric/Getty Images

Without question, the player the Sox need back the most is Ellsbury. A game-changing force at the plate and in the field, the center fielder was the team's MVP last season and was beginning to round into form this year when he dislocated his shoulder on a play at second base in early April.
The ripple effect of Ellsbury's return will be felt immediately; he allows the Sox to move everyone down a spot in the lineup, adding a layer of protection for each of his teammates. He also will bring Gold Glove defense to the outfield, saving runs for the occasionally erratic Sox pitchers.
His ability to make plays all over the field will also energize the fans, who have grown to love Ellsbury's all-out style of play.