Owen Hart: Remembering Hart's Top Moments, Legacy and Impact on Pro Wrestling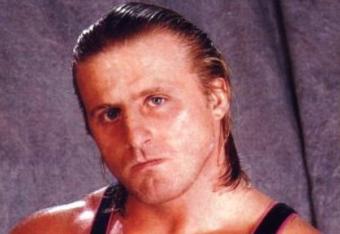 Courtesy: wzronline.com

It's hard to believe 13 years have gone by since Owen Hart's tragic fall at Over the Edge. He was only 34 at the time of his death, making all that he accomplished in a such a short time even more impressive.
Hart spent a lot of time jumping around to different companies before finally settling down with the WWF in 1991. From that point forward, he established himself as one of the best technical wrestlers around.
He proceeded to win several championships, including the tag team title four times and the Intercontinental title twice, among others. He also won the King of the Ring tournament in 1994, defeating Razor Ramon in the finals.
While all of those accolades are terrific, the thing most people remember about Hart was his ability to put on awesome matches. The most memorable of which came against his brother, Bret Hart, when they were both at their peak.
The biggest one came at WrestleMania X. With the brothers locked in a feud, the creative team decided to start the year's biggest event with their match, and it couldn't have made a better choice.
It set a perfect tone for the entire night.
While that match tends to get overshadowed by Shawn Michaels' battle with Ramon for the Intercontinental Championship, it's fair to say the Hart match had just as much entertainment value, if not more, and made sure the crowd was hot all night.
A pay-per-view leadoff match is key for the entire show, and there might not be a better one in WrestleMania history than what the Harts pulled off. Owen picked up the victory, but his brother still went on to defeat Yokozuna for the WWF title later in the night.
After witnessing the success of that match, the company engaged them in another epic encounter a couple of months later for Bret's belt at SummerSlam. Owen was really riding high at that point after two straight strong PPV performances, and they once again lived up to the hype.
The fact that they were able to keep fans entertained for more than a half hour is a testament to their overall ability and chemistry. It's something you don't see often in the modern era, where shorter matches are commonplace.
Even though the younger Hart brother wasn't able to capitalize on his chance to win the belt, it was still one of his best showings ever. Not to mention one of the best steel cage matches of all time.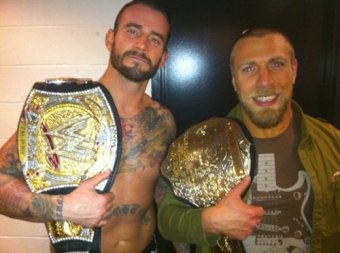 Courtesy: danielson-source.com
He also faced off with some of the biggest names in pro wrestling history like "Stone Cold" Steve Austin and Shawn Michaels. While Hart never had a chance to match their star power, he always held his own in the ring.
When you really think about it, Hart helped open the door for superstars like CM Punk and Daniel Bryan to have success. He had to work hard for every push he received during his career, but he always took full advantage of his chances.
His rise was based on actual wrestling ability as opposed to the politics of the business. The same can be said for CM Punk and Bryan. They paid their dues and developed skills at the lower levels of wrestling before getting a big break.
Which marquee match against his brother did you like more?
After spending a lot of time in midcard storylines, they were both given a chance to shine last summer, and their stocks have skyrocketed ever since. They are two of the best workers the WWE has to offer, as they proved at Over the Limit in a match that hearkened back to the Hart days.
Without Hart proving it was possible to become a star based on stealing the show inside the ring rather than everything outside of it, who knows where CM Punk and Bryan would be right now? The WWE Universe is sure happy he helped pave the way for those two fan favorites.
Hart's impact on pro wrestling may never be fully realized, since he didn't win as many titles as other big names, but he definitely left a lasting legacy of making the most out of what you have.
Thanks to that, he'll never be forgotten, and the matches against his brother will live on in the memory of fans forever.
This article is
What is the duplicate article?
Why is this article offensive?
Where is this article plagiarized from?
Why is this article poorly edited?