NBA Free Agents 2012: 6 Players the Toronto Raptors Should Target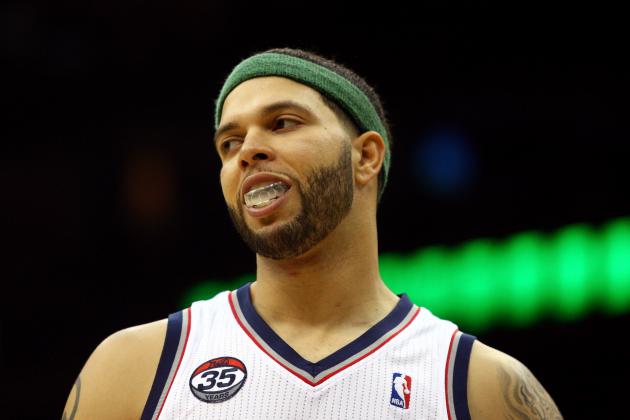 Chris Chambers/Getty Images

After the NBA playoffs are over, the NBA draft will happen, with free agency coming up next. The Toronto Raptors have approximately $13,745,906 to spend in free agency, depending on certain moves such as bringing back Jerryd Bayless and giving Jonas Valanciunas his contract.
With that much money, the Raptors have a chance to bring in a big name free agent or bring in valuable pieces for the future of the franchise.
Begin Slideshow

»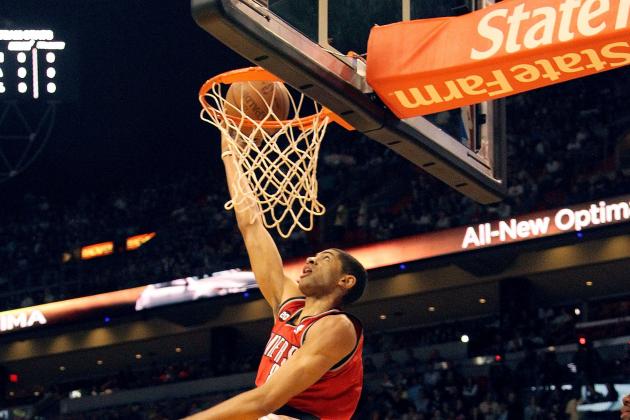 Mike Ehrmann/Getty Images

The next best player from France not named Tony Parker, Nicolas Batum is a great small forward who can fill in a huge hole at the position in Toronto.
The problem is that he is a restricted free agent, which means if Portland wants to keep him, and if it can match the amount of money Toronto offers, then Portland can take him back.
This is the player the Raptors should pursue the hardest, as Batum is a player who has proved himself as a reliable scorer, defender and rebounder.
There is a chance that Portland will match most reasonable offers, as it has much more cap space than Toronto. But despite that fact, the Raptors should still go after him.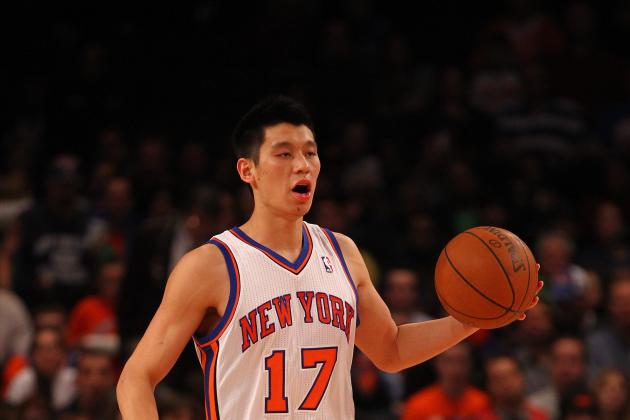 Al Bello/Getty Images

Anyone who is involved with the world of sports and even regular people who enjoy watching the news should know who Jeremy Lin is. He came out of nowhere to become the starting point guard for the New York Knicks, making them a threat and giving the team some much needed wins.
New York wants to keep Lin, but there are many other teams also interested in him. He will probably not play at the same level as he did in New York (you never know, I may be wrong), but he is a good, young player with potential to be a very good player in the NBA.
New York has a lot of money dedicated to Carmelo Anthony, Tyson Chandler and Amare Stoudemire already, so keeping Lin for a small amount of money is going to be hard.
He will probably be the most overpaid player this free agency, and if the Raptors do really want to bring him to the team, they should not be one of those teams that overpays for him.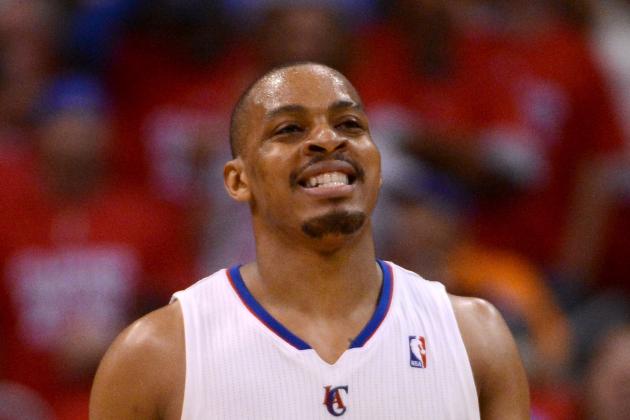 Harry How/Getty Images

With Leandro Barbosa off the team, the bench got thinner for the Raptors. They need someone else to take a job that will require him to be a leader on the second unit, and Foye fits that job.
Foye mainly played backup to Chauncey Billups this season until Billups got injured, which is when Foye began to play. When Foye started in a game, he averaged 13 points, compared to the six when he was on the bench. If he comes to Toronto, then he gets more minutes and a bigger role, thus increasing scoring output.
Plus, someone needs to take the load off of Linas Kleiza and an injury-prone Jerryd Bayless.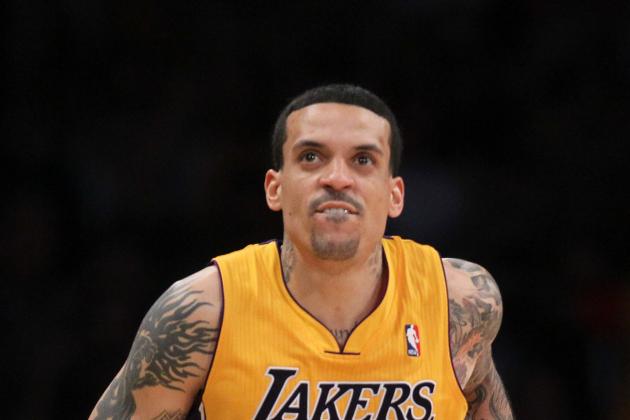 Jeff Gross/Getty Images

This is probably the player with the least rumors connected to Toronto, but he is a player the Raptors desperately need off the bench.
Barnes is a tough enforcer and a great defender. That is why he is so valuable to a team, along with his hustling. On offense, he can be inconsistent, but if he is on his game, he is always crashing for offensive boards and hitting threes. He is also capable of a double-double on some occasions.
The Raptors had actually signed Barnes about two seasons ago, but the deal was cut off because Toronto could not pay for the contract that Barnes wanted. The sad thing was that Barnes had tweeted saying he was playing for Toronto, but that dream was over just a few days later.
His addition could cause a jam at SF with James Johnson and Linas Kleiza, but the Raptors have dealt with that earlier on this season and last. So it shouldn't be a problem to give Barnes playing time if he signs, mainly because he can play PF too.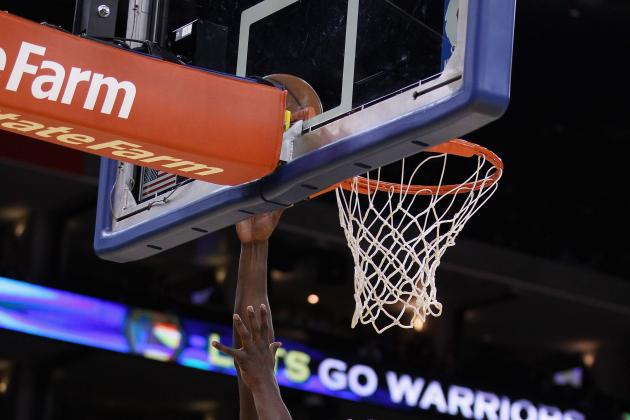 Ezra Shaw/Getty Images

This man is just too amazing to pass up on. He can score anywhere from 1-30 feet away from the basket and is an amazing rebounder, grabbing almost 24.8 REB per 36 mi.......
Just kidding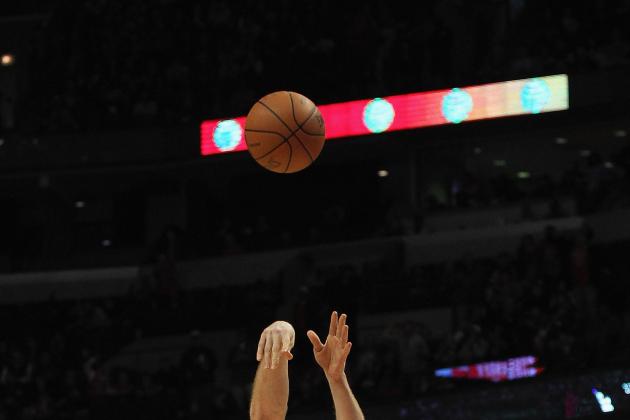 Jonathan Daniel/Getty Images

He is the White Mamba.
But in all seriousness, signing Scalabrine for a small amount of money would actually be a good thing. There are many Brian Scalabrine fans out there (including me), and his popularity could actually bring some NBA fans to like Toronto mainly because it has the White Mamba.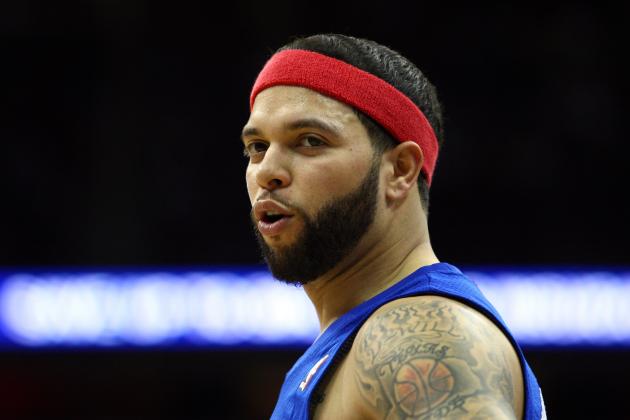 Chris Chambers/Getty Images

Now, Deron Williams is probably the least likely scenario that will happen, and it is very unlikely that ends up signing with Toronto. But why not try and convince him to come; he might change his mind.
There is never anything bad that can happen when it comes to talking to free agents, other than the player and his agent refusing to play on your team.
A good pitch from management could make Deron Williams think twice about playing for Toronto. The Raptors are a much better team than Brooklyn and have a brighter future, especially after the draft lottery.
Williams has said that he will not accept his player option, but it depends on whether or not Brooklyn can make a big move to keep Williams. And without a first-round pick this year, it is going to be tough to make such a trade.