Dean Ambrose, Seth Rollins and Kassius Ohno: Rating the Future of the WWE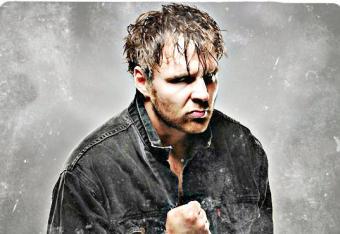 Dean Ambrose (www.photobucket.com)

Interest in Florida Championship Wrestling, the WWE's developmental territory, has piqued in the last few months with pro wrestling's online community tipping the best of its current roster for superstardom.
Indeed, the WWE universe is patiently bracing itself for an invasion of this talent onto their television screens, rather than in dark matches before Supershows or at Full Sail.
The best known of this new breed, and the guy perhaps closest to breaking onto either Raw or Smackdown is Dean Ambrose.
Despite being only 26 years old, Ambrose is a veteran of the independent circuit, working his way up from lesser known promotions, primarily in the Midwest, before signing with FCW in April 2011.
He's also a tailor-made heel, both looking and playing the part.
His gimmick is that of a scrappy Mr. Hyde with an unpredictable temper and a big mouth.
In the ring he is just as scrappy, and not above cheating his way to victory.
If, and when, he does make it to Raw or Smackdown, expect a great deal of his matches to end in DQ.
Ambrose recently engaged in a twitter feud with Mick Foley, which led some to believe the conflict would break into the mainstream, only for the dispute to fizzle out without consequence.
Seth Rollins, meanwhile, is judged by some to be the pick of the current FCW crop.
Seth Rollins Vs Dean Ambrose
A Ring of Honor vet, he had fought with the likes of Daniel Bryan and Austin Aries before being signed to WWE development in August 2010.
Like Ambrose, he is not the most well-built of guys, but is certainly fearless in throwing himself around the ring, much in the manner of a young Christian.
Despite being the reigning FCW Heavyweight Champion, and a former ROH World Champion, don't be surprised to see Rollins challenging other lightweights for lesser belts when he finally gets his chance.
It also wouldn't come as a shock if he were thrust straight into a tag-team.
Expect Rollins to debut as a babyface, too.
The last of the "big three," Kassius Ohno is an interesting prospect.
Best known as Chris Hero from his days in Ring of Honor, Ohno is a near-legend on the independent circuit much like CM Punk and Daniel Bryan, both of whom he has fought in the past.
He is also a legendary tag-team competitor, teaming up with the man now known to WWE fans as Antonio Cesaro, forming the Kings of Wrestling stable that thrived in ROH for years.
Ohno is one of the oldest FCW guys too—he is 32 years old and looks it.
His style is based on brutish power—big forearms and boots to squash his opponents.
Kassius Ohno Vs Seth Rollins
It would come as a dream come true for many fans if he were to reunite immediately with Claudio Castagnoli (Cesaro), but expect Ohno to instead be slowly integrated as a heel in the singles division, much in the same vein as Damien Sandow is at present.
There are other talented guys close to breaking through, too.
Leo Kruger is a muscular South African powerhouse, who signed with FCW in February 2010.
Xavier Woods is another name to remember, a guy who has historically based his entire persona on the character Apollo Creed from the "Rocky" movies.
However, expect a new gimmick should he push through to the big time.
There's also the man who brings a whole new meaning to the term "babyface:" Ricky Steamboat Jr., son of... well, I'm sure you can guess.
All of the above mentioned have performed at Full Sail University this past week for a new show reportedly similar to that of NXT.
However, how and when this footage will be used remains to be seen, as traditional NXT Redemption tapings have continued as routine this week.
Here's hoping the new breed find their way onto our television screens, one way or another.
Sooner, rather than later.
This article is
What is the duplicate article?
Why is this article offensive?
Where is this article plagiarized from?
Why is this article poorly edited?