B/R Exclusive: Mikey Rukus Makes Fight Music, Talks Mark Hunt, Predicts UFC 146
May 23, 2012

The name Mikey Rukus may not ring a bell for fight fans.  But after writing walkout music for some of the bigger names in the UFC, Strikeforce and Bellator, top fighters and members of their management teams should be familiar with the king of Rock and Rumble.
Mikey Rukus has created original entrance themes for many, including UFC heavyweight contender Mark Hunt, Strikeforce middleweight challenger Robbie Lawler and current Bellator welterweight finalist Karl Amoussou.
Bleacher Report's Andrew Saunders was lucky enough to sit down with Mikey for an exclusive one-on-one interview with the cage-fighting composer.
Andrew Saunders: Let's get straight into it.  What exciting projects are you working on that can you tell us about?

Mikey Rukus: Right now, I've got two that I'm really excited about.  I just wrapped up Leonard Garcia for June 8 at UFC on FX. The other is really cool.  I'm recording the official theme song for the all-women fight promotion Invicta Fighting Championships.
AS:  Tell us about the first time you heard your music at a UFC event.

MR:  The first time I actually heard it was at UFC 142 Rio.  I was watching, telling everyone that it would be there, but in the back of my mind I was prepared.  Anything could've happened at the last minute which would have prevented it.
When it actually hit, I listened for about five seconds and started screaming at the top of my lungs, "Wooohoooo!"  My wife laughed and cried at the same time.  All of the work, creating something out of nothing, was coming to fruition. 
AS: Your next UFC appearance came at UFC 144, writing the walkout tune for Mark Hunt when he squared off with Cheick Kongo.  Tell us about that experience.

MR: I found Mark Hunt through Facebook. He and I exchanged emails, and he was interested.  It almost didn't happen, as every personal catastrophe possible took place the same week I was set to record, including losing my electricity 48 hours before the track was due to him for approval.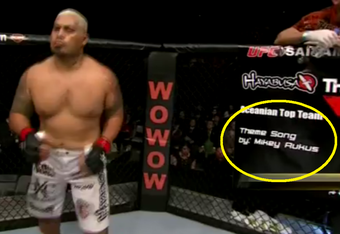 AS: That must have been a terrifying moment for you.

MR: Absolutely. Thankfully, we were able to get our lights turned back on, and the track was completed.  He loved it, and off to 144 Mark went to face Kongo.  The music hit, and of course it never really goes over on TV the way it does in the arena, but I thought it sounded great. 
I was really surprised to see my name on his banner. I didn't ask for that, nor did I expect it.  It was a great surprise and even cooler that I called the first-round knockout and it happened.
AS:  Mark must have been pleased with your work.  The Super Samoan hired you once again for UFC 146.  With so much circling Hunt, from the Rally For Hunt that trended worldwide to his unfortunate injury that removed him from the event, it must have provided a roller coaster of emotions.

MR:  Mark was very short and to the point; he knew what he wanted.  We were set to start a new track for him and had already gone into production when the whole Overeem thing took place.  To see the rally take the shape the way it did was really cool.
We knew it was unlikely, but the possibility of him getting that "Rocky" shot certainly struck a chord with a lot of people, and to know that I would have been a part of that would have paralleled everything I've gone through in my life to get to where I am now.
AS: How so?

MR:  All my life I've been told to give up, get a real job and forget the music thing.  For the record, I've been working a "real job" for the last 25 years while pushing my music.  As late as last week someone told me to get over myself and that if I was going to do anything with it that it would have happened a long time ago rather than wasting 17 years of my life trying to make something happen. Things like that do nothing more than fuel me to prove everyone wrong.
AS: That does seem to echo the tale of Hunt, a man who was considered past the point of no return, who is just breaking through despite working at this for so long.  After knocking out Kongo, it was his time to shine.  UFC 146 was his chance to prove that his fans were right for rallying behind him.

MR: I knew the injury the day it happened, but I did not share with anyone. It wasn't my place to say anything.  
When you invest your time writing for a fighter, telling their story, you develop that sentiment where you want them to be successful, you want them to do well, you root for them.  I knew that this fight for Mark was huge, and when I heard he was hurt, I was hurt.  Not to worry, he will be back soon and will continue to upset pundits all over the world.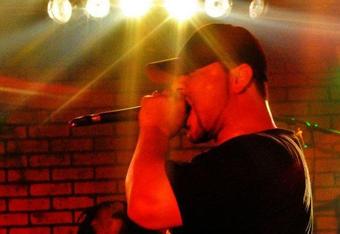 AS: Working with a big name like Hunt has got to be incredible.  Is there anyone else who you are dying to write for?

MR: Anyone who is willing to work with me, doesn't matter if they're a world champion, or on a local circuit.  I enjoy telling the story of each individual fighter.  There is a place for this and one that no one else has done, so I am up for the task to write for anyone who's willing to work with me.
AS: I understand that you were in attendance at UFC on Fuel last weekend.  Tell us about getting to hear your music bellow through the high-energy arena of a UFC event.

MR: It is a feeling I will never forget and look forward to experiencing again.  It went over so thunderous at that moment in the arena that I actually had to shut my eyes and just take it in.  After, of course, I tapped all of the managers and fighters in the comp and told them that I made that music. It definitely sparked conversations with several of the fighters for the remainder of the night.
AS: OK, Mikey. I've got to put you on the spot.  UFC 146 is this weekend.  How do you see the main event going down?

MR:  Junior will keep this one on his feet.  His hands are crisp and will find their target.  That's not to say Mir can't throw; his striking is some of the most improved that I've seen in the division, but I don't see Mir trying to trade.  He will look to clinch and try to work to take him down and work his submission skills.  
After what happened to Nog, JDS will not go there; I don't see JDS pouncing Mir if he knocks Mir down in fear of getting into a similar situation.  I see JDS' hand speed and punching power being the deciding factor in this bout. TKO second round in favor of JDS.
AS: Really quick: Cain or Bigfoot?

MR:  I don't see this one going more than one round. Cain Velasquez by KO.
AS: Big Country or Dave Herman?

MR:  I see these guys swinging for all they are worth and let it go to the scorecards.  Herman to upset via decision.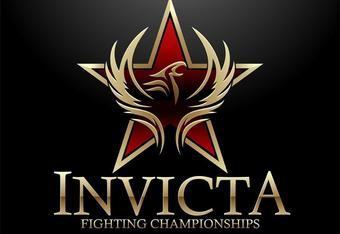 AS: Struve or Johnson?

MR: Struve has promise, but I still think he's growing into utilizing his size and realizing some of the power he has.  He looked strong against Herman in his last bout, throwing some flawless combos, but this is Lavar's time. In my opinion, he is one of the brightest spots of the Strikeforce exodus.
Lavar will come inside, be wary of the clinch because of Struve's knees, but will find his range inside of Struve's reach.  First-round knockout.
AS: Before we go, Mikey, is there a place where fighters and fight fans can go to sample your music?

MR: Absolutely, my web page is www.soundclick.com/mikeyrukus. There you will see all of the work that I've done for all of my 60-plus previous clients, nearly 100 theme songs with a 100 percent success rate!
My full-blown website is under construction, and believe me, I will go out on a limb and say, the people that I am working with on this, when completed, it will change the landscape of mixed martial arts in terms of how things are marketed, displayed and viewed.

Bleacher Report wants to thank Mikey Rukus for his time.
Looking to contact Mikey Rukus about penning an entrance theme?  Do you just have a question?  You can email him at MikeyRukusMusic@Yahoo.com, follow him on Twitter at @MikeyRukus or search for him on Facebook.