Houston Astros: 10 All-Time Best Homegrown Prospects in Franchise History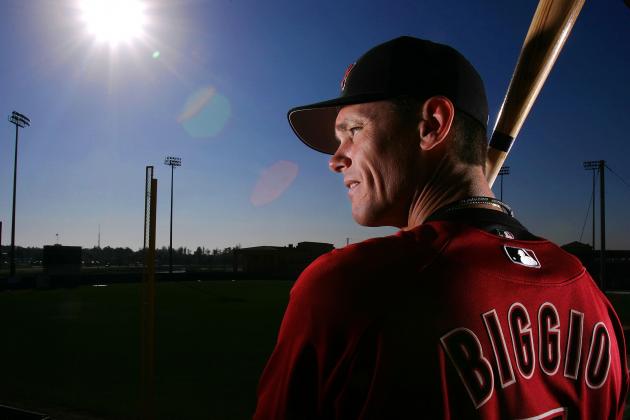 Carlo Allegri/Getty Images

Recently the Astros have had a great deal of success when it comes to homegrown prospects. Jose Altuve, J.D. Martinez, Wandy Rodriguez and Bud Norris have all played a big role this season and they have worked their way through Houston's farm system.
This is not something new to the organization as some of their best players have been homegrown. These are the top 10 players who were drafted by Houston and had success at the major league level with the team.
Begin Slideshow

»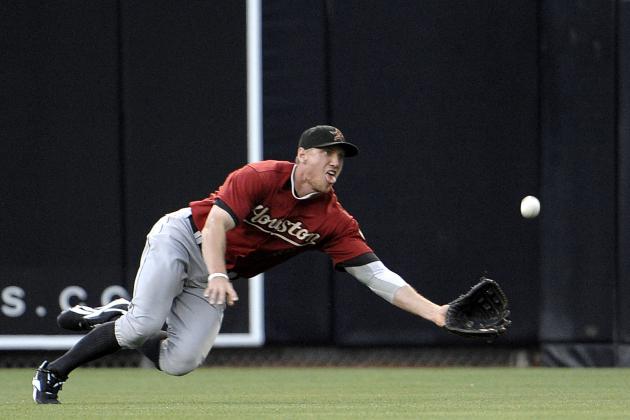 Denis Poroy/Getty Images

Hunter Pence was drafted by the Astros in 2004 and played his entire career with Houston before being traded to the Phillies last season. Pence quickly became a fan favorite for his scrappy play and always playing hard, even if the team was struggling.
In his five seasons at the major league level, the right fielder hit .290 with 103 home runs and 377 RBI. He was named to the All-star team twice in those five seasons.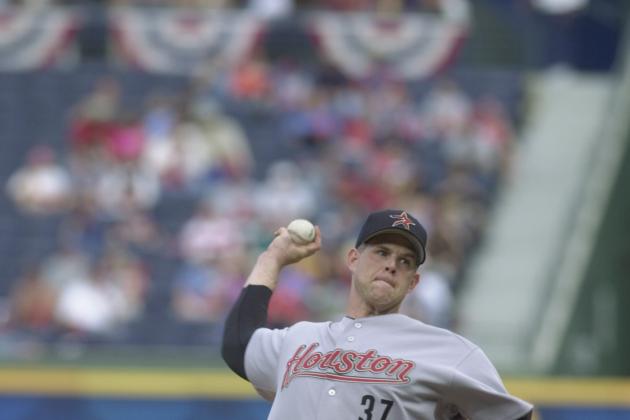 Doug Pensinger/Getty Images

Shane Reynolds was the Astros' third round pick in 1989 and played 11 seasons for Houston. He was a fixture in the Astros rotation and at times was the ace for this team.
His best season came in 1998 when he went 19-8 with a 3.51 ERA and struck out 209 batters that year. He finished his Astros career with a 103-86 record and a 3.95 ERA and one All-star appearance in 2000.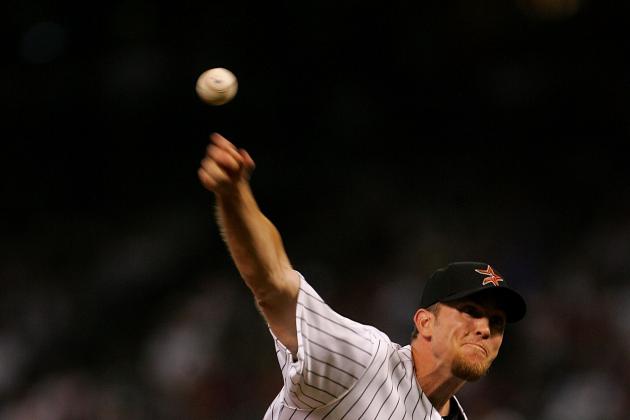 Stephen Dunn/Getty Images

Brad Lidge was the 17th player selected in the 1998 MLB Draft by the Astros. It took him four years to make his major league debut and had some really good years with the team.
He only made six appearances his first season and over his next five seasons had an ERA of 3.30 as a full-time major league reliever. He became the full-time starter halfway through the 2004 season and averaged over 30 saves a season.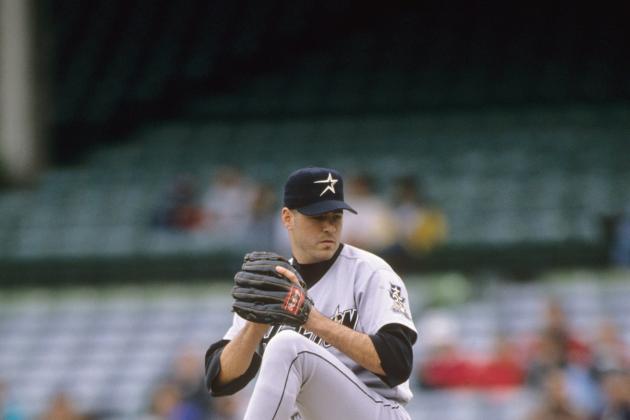 Jonathan Daniel/Getty Images

Sadly Darryl Kile is remembered by most because of his shocking and sudden passing as a member of the St. Louis Cardinals in 2002. However what some might not know was he had some of his best years as a member of the Houston Astros.
He was drafted by the Astros in 1987 and spent seven years at the major league level with the team. Kile had an awesome curveball that helped him become a two time All-Star with Houston. He had a career record with the organization of 71-65 and a 3.79 ERA.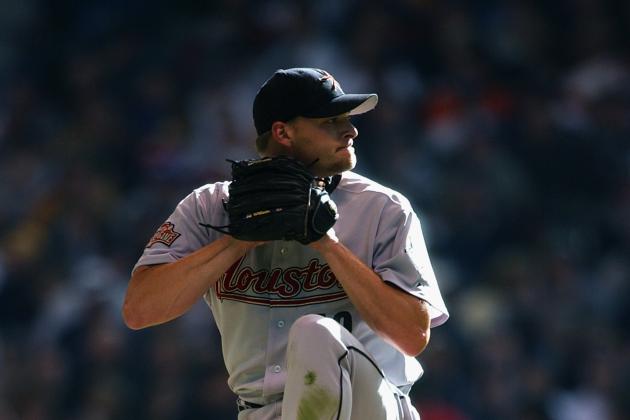 Jonathan Daniel/Getty Images

Wade Miller was one of the Astros best pitchers in the 2000s but injuries ended up getting the better of him. He was drafted by the Astros in 1996 and made his first major league appearance in 1999.
His best years with the team were 2001 and 2002 when he compiled a 31-12 record with an ERA around 3.35. However, in 2004 he landed on the disabled list with a rotator cuff injury and didn't play another game for Houston.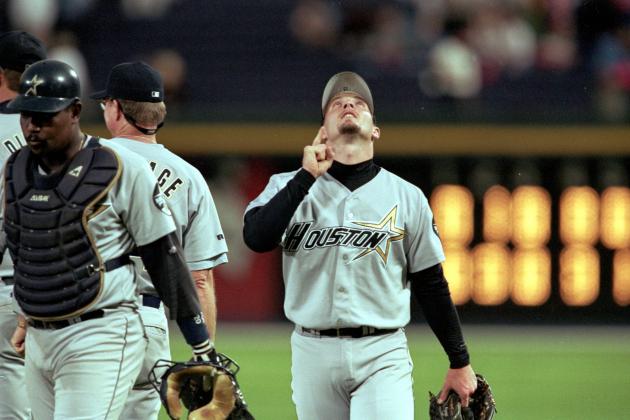 Andy Lyons/Getty Images

The Astros have had a long line of good closers and Billy Wagner may be the best of the bunch. Drafted in the first round of the 1993 MLB draft, Wagner went on to play nine seasons for the team.
He had an ERA of 2.53 and collected 225 saves over that time frame. He also holds the team record in most saves in one season at 44.
Wagner unfortunately had an ugly separation with the organization after questioning the team's dedication to winning. He was quickly traded to the Phillies but is definitely one of the best homegrown players by the Astros.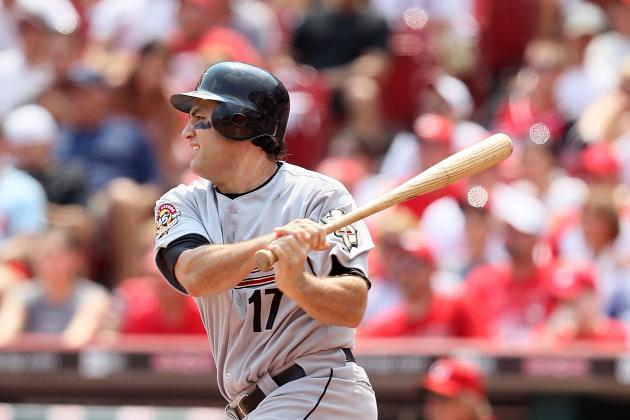 Andy Lyons/Getty Images

Even though Lance Berkman ended up on rival St. Louis Cardinals, fans welcome him warmly. That is because they remember the type of player Lance Berkman was for the Houston Astros.
He was drafted by the team in the first round of the 1996 draft and made his major league debut in 1999. He went on to play 12 seasons for the team, appearing in five All-Star games and being apart of the only Astros team to reach the World Series back in 2005.
The Big Puma hit .296 over his tenure with Houston with 326 home runs and 1,090 RBI.
Bob Levey/Getty Images

Roy Oswalt was drafted in 23rd round in 1996 and will go down as one of the best pitchers in the history of the Astros' organization. He was a fixture in the rotation for the better part of a decade, representing Houston at the All-Star game three times.
In his ten seasons with the team he went 143-82 with a 3.24 ERA, which is very impressive considering he had to call Minute Maid Park home. He had double-digit wins in every season except one and started at least 30 games every year except 2001.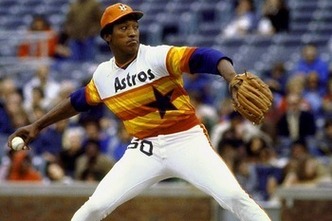 J.R. Richard was the second overall pick in 1969 and is one of the best pitchers the organization has ever had. He spent his entire 10 year career with the Astros but only made one All-Star appearance.
He put together an impressive ERA of 3.15 over his career and had a winning percentage of .601. He also has a career K/9 of 8.4 but sadly his career was cut short in 1980 when he suffered a stroke before an Astros game.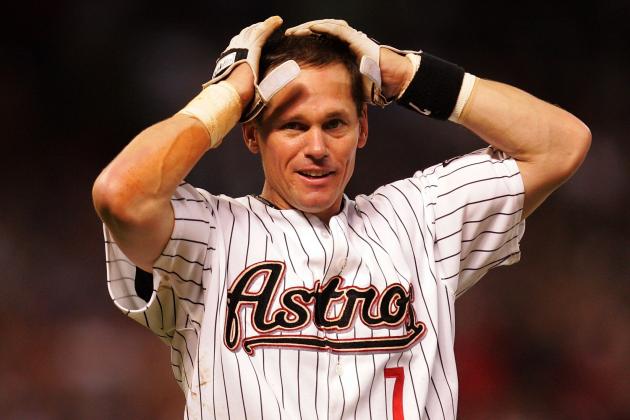 Ronald Martinez/Getty Images

It is not always the case that their team's best player in the history of the organization was drafted by that team. Houston luckily can say that because of Craig Biggio, who played his entire 20 year career with the Astros.
He is only the ninth player in the history of Major League Baseball to have 3,000 hits with the same team and ranks 21st all time with 3,060. He was the perfect definition of a team player as he played a number of positions including catcher, second base and the three outfield positions.
He appeared in seven All-Star games, won five Silver Slugger awards, and four Gold Gloves. He had 414 stolen bases and finished nine home runs short of the 300 HR club.