Stock Up, Stock Down for Detroit Lions Rookies Heading into OTAs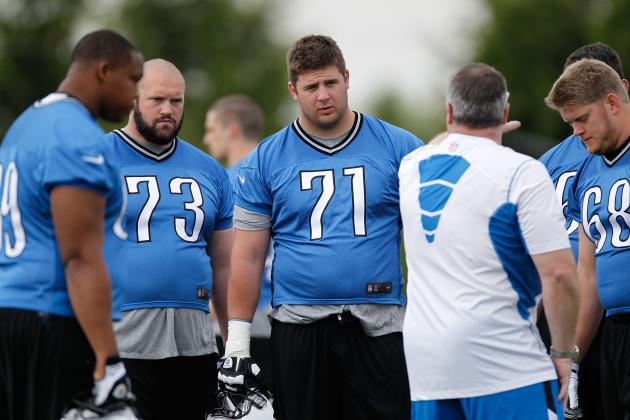 Gregory Shamus/Getty Images

As we head into summer, early NFL Preseason activities are upon us, and rookies all over the country are getting their first opportunities to prove their mettle.
The Detroit Lions held their rookie minicamp in early May, and while the long-term implications of that minicamp are no more conclusive than, say, the combine, it has given us more than enough early data to see which direction players are going into training camp.
That's the point of "stock up, stock down." Don't mistake anything here for a long-term prediction, or even a prediction of 2012 performance. This is merely a reaction to what rookies have shown in the brief month since the NFL Draft in April.
It's a small sample size, and it's based almost exclusively on rookies battling other rookies. But it's an early litmus test for the guys carrying the torch for the Lions in the future.
Besides, talking about the Lions' offseason is the least depressing story going in Detroit sports right now, so why don't we just run with this?
Begin Slideshow

»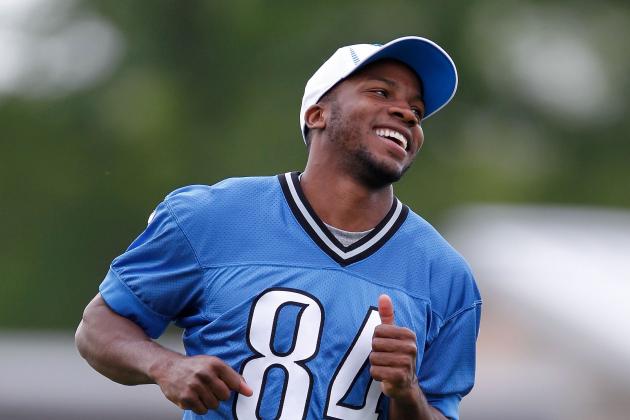 Gregory Shamus/Getty Images

Ryan Broyles hasn't done much yet this year. He can't, as he's still rehabbing from ACL surgery.
However, Broyles could very well benefit from the recent fracas surrounding Titus Young. Now, this incident looks relatively isolated (though this isn't the first time Young has been involved in fisticuffs in pads), and players fight in practice all the time. In the grand scheme, this is probably no big deal.
But in the short term, it is making Young look like an idiot and making Broyles look like an attractive option by comparison.
For a guy who was perhaps the most controversial pick of the draft, anything that anybody can do to make him look better is assuredly welcome.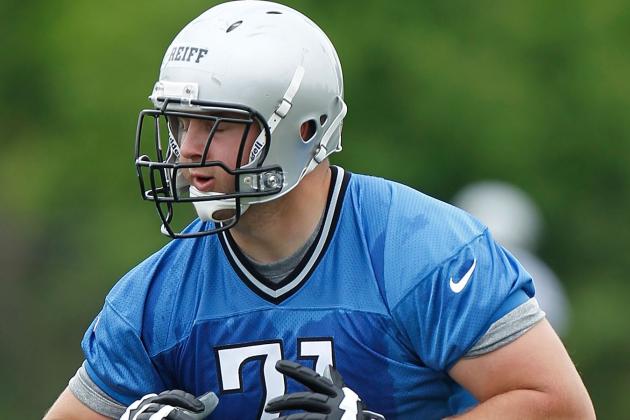 Gregory Shamus/Getty Images

This is perhaps a stretch. Riley Reiff has actually shown some flashes of very good play thus far.
However, the Lions appear content to keep Reiff in at tackle. He played both right and left tackle in minicamp, and he played both effectively.
Now in OTAs, though, he's being relegated to left tackle with the second team.
That's no big shock, as Jeff Backus and Gosder Cherilus aren't exactly going to give up their starting positions without a fight.
But it is a reality check for all of us who thought Reiff was a shoo-in to come in and transform the offensive line. He has a long way to go, despite being a first-round pick.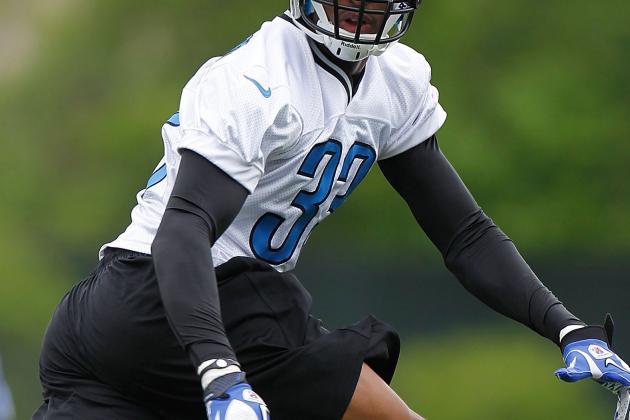 Gregory Shamus/Getty Images

Chris Greenwood has unusual size for an NFL cornerback.
What he showed in minicamp is that he also has unusual speed and elite agility.
Greenwood looks, early on, like exactly the player the Lions expected him to be. He's an absolute physical monster, with off-the-charts measurables in basically every area.
But he's raw and didn't exactly get great coaching at Albion. That's what the Lions expected, and that's why he was still available in the fifth round.
Still, Greenwood has done exactly what he was supposed to do thus far in his young NFL career. If he pulls it together in the next year or two, it's hard to imagine him not breaking the ranks of the top-tier corners.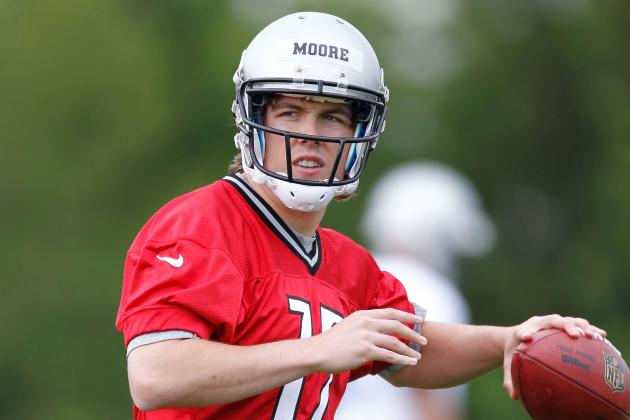 Gregory Shamus/Getty Images

Kellen Moore looked lost through two of his three days of minicamp.
For an undrafted quarterback in his first professional action, that's probably no big deal. All quarterbacks need some time to acclimate to new systems, new teammates, and new expectations.
The problem is that he got outplayed by an AFL quarterback. R.J. Archer of the Georgia Force looked better than Moore for at least part of training camp, and that's not good for a guy trying to make a case for the third quarterback spot.
Moore isn't in any real danger from Archer, but he will need to show some potential to keep himself off the practice squad, and he's off to a poor start.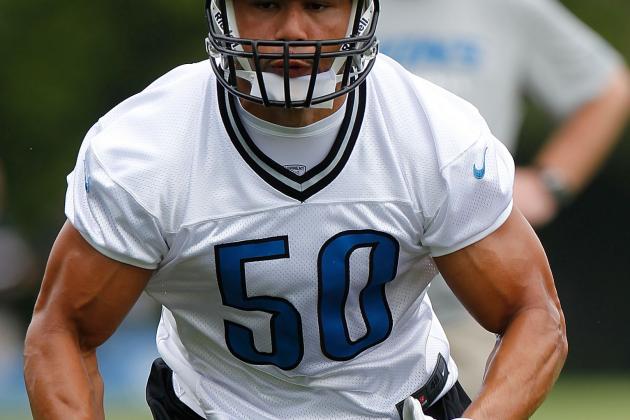 Gregory Shamus/Getty Images

Travis Lewis looks right at home in the Lions' defense, and it would not be at all surprising to see him not only make the team, but the defensive rotation.
Lewis seems every bit like the seventh-round steal the Lions expected him to be. While it's still early, he seems like a good candidate to fill the shoes of reserve lineman Bobby Carpenter.
Lewis was comfortable in drills, looks to have recovered fully from his toe injury (which he played through in his senior year at Oklahoma), and is running better than his combine performance indicated.
Lewis is one of the most intriguing prospects to watch in OTAs and training camp. I thought he could make the starting roster from the moment he was drafted; my only question was "when?"
If Lewis' early performance is any indication, it could be sooner than anyone expected.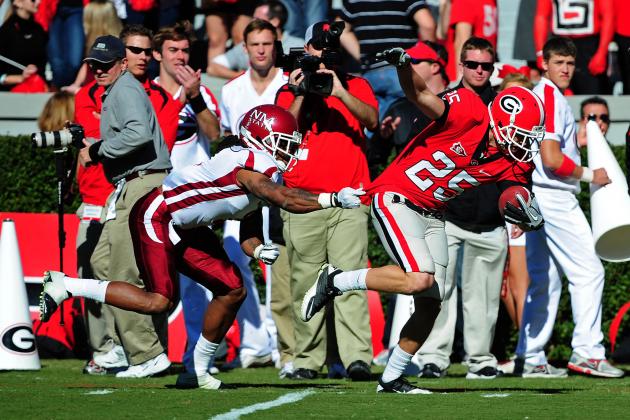 Scott Cunningham/Getty Images

Jonte Green is unquestionably the longest shot to make the final roster this season just because of his draft status.
And while Bill Bentley and Chris Greenwood have set themselves apart early in the preseason, Green has done relatively little in that department.
It isn't so much that Green has looked bad; it's just that he hasn't looked good enough to leapfrog the guys presumably ahead of him on the depth chart.
Green could be a good player in the long term, and it remains to be seen what value he brings to special teams. However, he needs to step it up in some area if he wants to stick around for the long haul.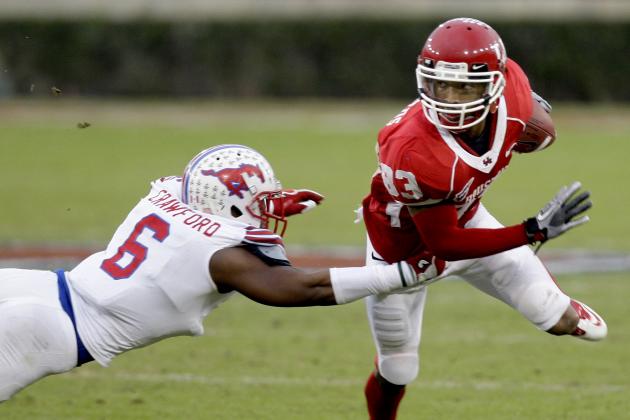 Thomas B. Shea/Getty Images

The Lions hosted 19 players to try out in rookie minicamp early this May.
They signed two: safety Sam Proctor out of Oklahoma and wide receiver Patrick Edwards out of Houston.
They both soundly outplayed a good portion of their peers in minicamps, and the Lions' coaches noticed and responded by offering them both a one-year contract.
Does that mean these guys are going to make the team and set the league on fire? Of course not. The one-year contract basically amounts to an extended tryout that extends to OTAs and training camp.
But those guys went from long-shot tryouts to guys who are getting a closer look. That's a small victory for them. Whether it translates to long-term success or not, their stock is undeniably up just because they have a team to stick with for training camp.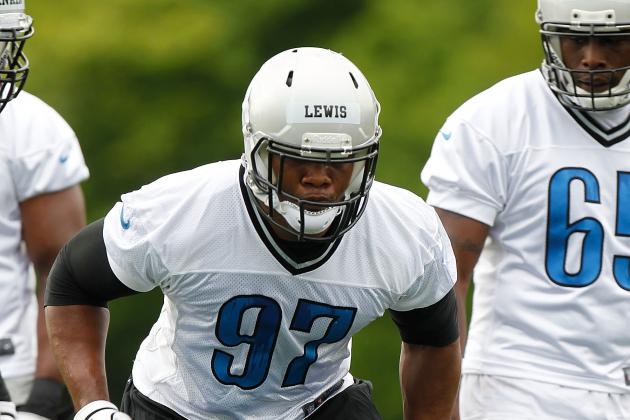 Gregory Shamus/Getty Images

Ronnell Lewis is not really in any long-term danger as a fourth-round pick who's widely considered a huge steal.
But for all the excitement surrounding "The Hammer," it is going to be very difficult for him to transition from tweener OLB to wide-nine DE, and it showed up in a big way when he was handled by Riley Reiff in minicamp.
Lewis has a lot of talent, but the Lions' coaches have their work cut out for them turning him into a full-time DE, especially in a scheme as exotic as the wide-nine.
Lewis' first attempt was understandably shaky, as he is a fourth-round pick in an unfamiliar position facing off against a first-round pick in his comfort zone.
Still, what these early minicamps and OTAs do is temper some of the expectations placed on draft picks by exposing them as rookies who need time to learn. Lewis fits that description, and he clearly will need some time to grow into his new role on the pro stage.